What to Look for in a Pet-Friendly Home
Posted by Teresa Ryan on Tuesday, June 14, 2022 at 2:07 PM
By Teresa Ryan / June 14, 2022
Comment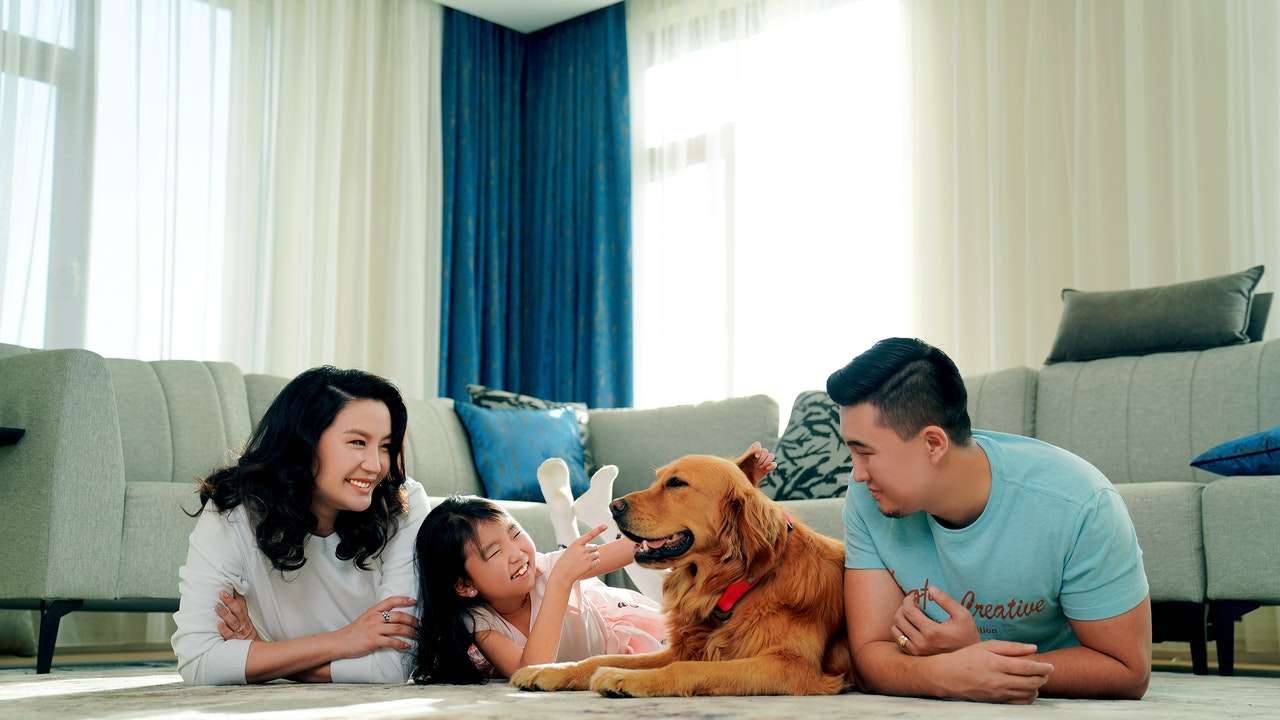 Take the guess-work out of finding pet-friendly features or interior design by reading these useful tips
Are you a pet owner who's been browsing through homes for sale in the Chicago area? If so, then you owe it to your furry (or scaly!) friend to find a new home that meets their criteria, just as much as it does yours. They are, after all part of the family!
It goes without saying that it's good if you can find a neighborhood that's conducive to pet owners, so if you already have one in mind, make sure to read up on any policies and ordinances about having pets so you can follow the necessary steps so you don't get slapped with any fines for being in violation of any health or safety regulations. This also includes homeowners' association rules too – and whether it's a single-family home to buy or lease, a condo, or an apartment, you definitely want to make sure that your pet is even allowed on the premises without a problem! A deposit might also be required, so do make sure to factor in those expenses when determining a dwelling's overall cost-effectiveness.
Look for homes near pet-friendly areas. For dog-owners in Chicagoland, having nearby parks and walkable paths is ideal so that you are able to both get the most out of your new surroundings together.
Consider what pet-friendly interior designs are possible in the homes you browse. Are there things you will be bringing with you that you need room for in your new Chicagoland home? Where will you put your cat's litterbox? Is there a yard for your dog to run around in safely? Will you need to add or replace a fence? Then of course is the layout of the home itself – from floors to windows, doors, and steps – are they safe for your pet or would they pose issues when walking around? Are there ideal spaces for your furry friend to hide away or sleep without being disturbed?
For ideas on incorporating pet-friendly elements to your interior decorating, remember to:
Look for durable floors. Messes are part of life, and with pets is expected one way or another. You want floors that are easy to clean, hard to ruin, and inexpensive to maintain. If choosing hardwood flooring, use area rugs to help keep surfaces from being too slick for your pet to walk on.
Decorate with neutral colors. That's not to say you can't add splashes of other colors to build off of the neutrals, but keep the base colors neutral – especially furniture or carpeting – so that if there are ever any accidents to clean up, they can more easily and more affordably be replaced without having to worry about matching exact shades or designs to the rest of your décor.
Consider using carpet tiles. Easier to deal with than spot cleaning or pulling up the carpeting from an entire room for the sake of a section or two that might be damaged enough to warrant replacing, carpet tiles are useful. They fit together like tiles, but still are carpet which you can still clean and replace as needed, but individually.
Vacuum and sweep often. Pets' coats and paws are always going to leave behind grime and fur wherever they walk, stand, or sit. Regularly brushing your pets, and keeping their bedding, your furniture, and floors clean by vacuuming and sweeping is essential to maintaining a clean and healthy home for everyone.
Choose furniture colors (or washable slip covers) to match your pets' fur. That way, when they sit on the sofa or recliner, their fur won't stand out like a sore thumb every time!
Use fabric, denim, microfiber, microsuede, or crypton furniture upholstery, drapes or long curtains, and linens for better durability and ease of cleaning with soap and water to keep germs at bay. Though leather is also durable for furniture pieces, the material is still penetrable by your pet's claws, and may not be ideal for your Chicago home.
Paint and stencil walls. For a pattern or theme you desire in your home, you can't go wrong with custom-painted walls or stenciled designs. They will hold up much better than wallpaper, and your pet won't damage them when rubbing up against the wall.
Contain your collectibles and knickknacks in a display cabinet. This will keep your pet from bumping any breakables, or from trying to play with them.
Use entry-mats at doors. Trap grime and dirt from your paws and your pet's by having mats down at every entry. For cat owners, having a mat near the litterbox is also ideal to keep your cat from trailing litter throughout the house.
Consider the view. Your needs look-out windows, and having them strategically located in proximity to your pet's ability to access them is key. Make sure to regularly clean those paw prints and other smudges from the glass!
Are you interested in living in the Naperville area? Call Listing Agent and Managing Broker of Ryan Hill Group, Teresa Ryan at 630-276-7575 for a no-obligation consultation.
Get a copy of our Home Buyer Guide written by Teresa Ryan for Chicagoland home buyers, visit: FREE Home Buyer's Guide