Updating Your Garage Door For Easy Curb Appeal When Selling Your Naperville Home
Posted by Teresa Ryan on Monday, August 10, 2020 at 9:24 AM
By Teresa Ryan / August 10, 2020
Comment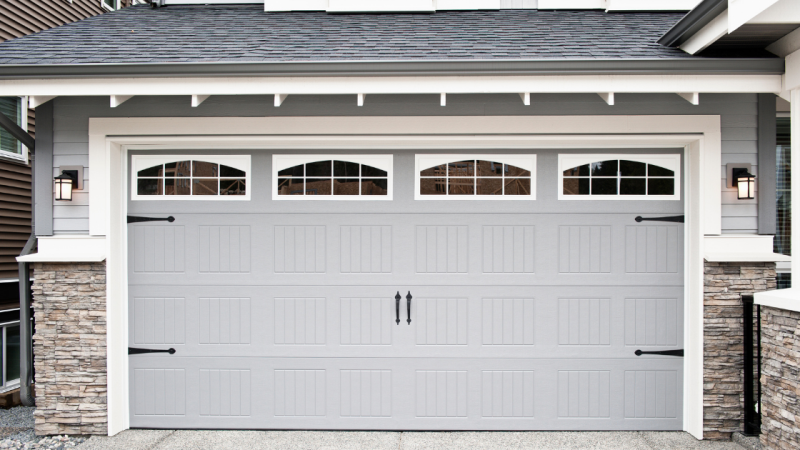 Are you a homeowner looking to sell your Naperville home this summer? If so, you will want to boost its attractiveness any way you can. One of the most noticeable elements to your property is the garage door. By keeping it looking fresh, clean, and safe, it will complete the look of your home, while adding curb appeal and home value.
No matter how old your home or neighborhood is, every property has an estimated worth – so by you and your Naperville neighbors making sure your houses are well-kept, you each have the potential of playing a part in benefitting everyone's properties. Sprucing up or adding a new garage door (or doors, if you have a three-car garage) when done during the warm, summer months will make it easier and faster to complete the project and still get your home listed this season.
Not sure which route you need to go? Here's how to know when it's best to enhance or replace your garage door:
Updating the door. When was the last time you or your neighbors renovated their homes or garage doors? Does your garage door match your home's exterior? Does the door have any hail damage, cracked windows, or broken or even loose parts?
By revamping the existing door, making the necessary repairs to it – even repainting it, or adding pergola or new light fixtures – you can make it look brand new, no matter your budget!
Replacing the door. If your garage door frequently makes noises or gets stuck, or if it lacks safety or energy features, it might be cheaper and more effective to look at adding a new door altogether. Considering thieves often gain entry to a home via the garage, the last thing you'd want is for thieves to find it that much easier to get into yours!
Customize your door to match your house by choosing door types including sliding, swing-out, or sectional, made from aluminum, vinyl and fiberglass, steel, tempered glass, or wood.
Tips for Maintaining Your Garage Door
Have routine maintenance performed on your garage door each year.
Lubricate the rollers, hinges, and tracks every six months to keep the door running smoothly and noise-free.
Allow a technician to perform electrical repairs and repairs to cables instead of doing them yourself to avoid injury.
Replace the weatherstripping underneath the door as soon as it shows signs of wear before moisture leaks in.
Keep debris from building up on the tracks on either side of the door.
Don't allow children to play in front of the garage door, try darting in or out while it is in motion.
Use a soft cloth to wipe down the door to remove grime and prevent the build-up of rust.
For more suggestions on ways to put your Naperville home on the market and ready for showings, let Teresa Ryan, Broker and Team Lead, Ryan Hill Group (Century 21 Affiliated) be of help! Contact her today at 630-276-7575 or email [email protected].