Under the Stairs Decorating Ideas
Posted by Teresa Ryan on Tuesday, March 22, 2022 at 3:00 PM
By Teresa Ryan / March 22, 2022
Comment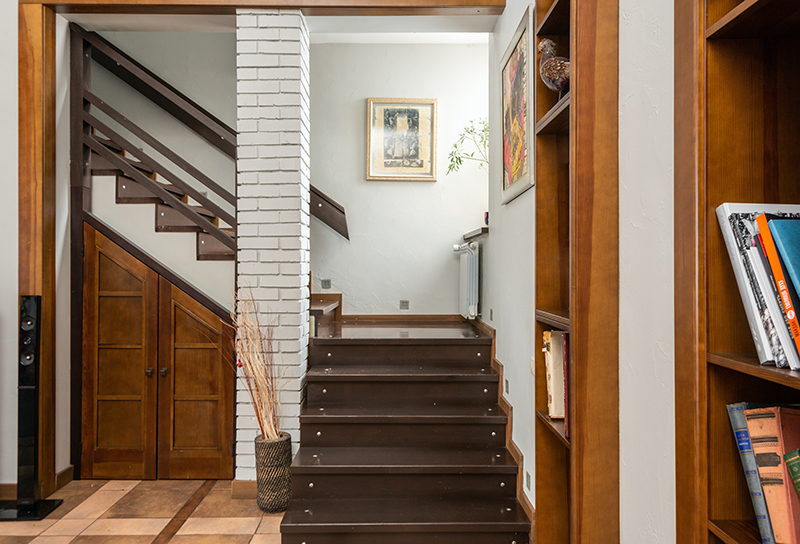 Here are some Under Stairs Home Decorating Ideas
By default, under the stairs is often seen as wasted space. While some people might have a small storage closet, there's usually not enough room to actually store anything in it, and whatever you do have inside can be hard to get to or keep clean. So if you are looking for ways to utilize the space under or behind the stairs in your Chicagoland home, here are some home decorating solutions to try:
Turn it into a functioning space for adults or kids. If you need a small nook to enjoy quiet time, or study time, you can easily make the space behind the stairs a cozy haven from the rest of your family with a plush, oversized bean bag or upholstered chair. Or, since children of any age enjoy hiding away and playing pretend in a small space of their own, why not let them have a play area under the stairs? It's a great solution when you don't have enough floor space for a pop-up tent in their bedroom, plus you can have a door to keep everything hidden from view when not in use.
Create a storage space. Whether it's a bookcase or a storage unit with drawers, or both, the space under the stairs can still fill a need in your Chicagoland home. Not only can you display books, but supplies as well, in a better configuration than just a one-shelf closet. Alternatively, make it a mudroom by the addition of a storage bench large enough to sit on but still hold your outdoor accessories, or you can even create a wine cellar! Note: if doing the latter, you might want to make it in the basement, rather than on the main floor, where there's generally ample and possibly direct sunlight, which may not be suitable for your wine collection.
Use the stairs as storage. Turn the bottom last few stairs into discreet and compact pull-out drawers for shoes. Or, use a shelving unit as stackable stairs to walk on from one level of your Chicagoland home to another. How's that for innovation?
Store your bicycles. The narrow space under or behind the stairs may not fit your vacuum, but it could easily fit one or more bicycles! Bike hooks are easy to mount as you would in the garage, making effective use of the area if you live in an apartment and don't even have a garage in which to store your bicycles.
Instrument storage. Do you have a piano or other instrument that won't fit or look right in any room of the house? Make music under the stairs! Chances are, the space will accommodate a piano or provide enough room for you to add a music stand and a chair or stool while practicing any other instrument you might play, instead. This can be on the main level of your home, but even the basement can be a good location for you or other musicians in your household.
If you need assistance in selling your Naperville property please do not hesitate to contact us at www.RyanHillGroup.com. Call Listing Agent and Managing Broker of Ryan Hill Group, Teresa Ryan at 630-276-7575 for a no-obligation home sale consultation.
Get a copy of our Home Selling Guide written by Teresa Ryan specifically for homeowners in Naperville and the surrounding suburbs.