Top 4 Real Estate Trends to Help Sell Your Home in the Chicago Suburbs
Posted by Teresa Ryan on Monday, May 2, 2022 at 2:35 PM
By Teresa Ryan / May 2, 2022
Comment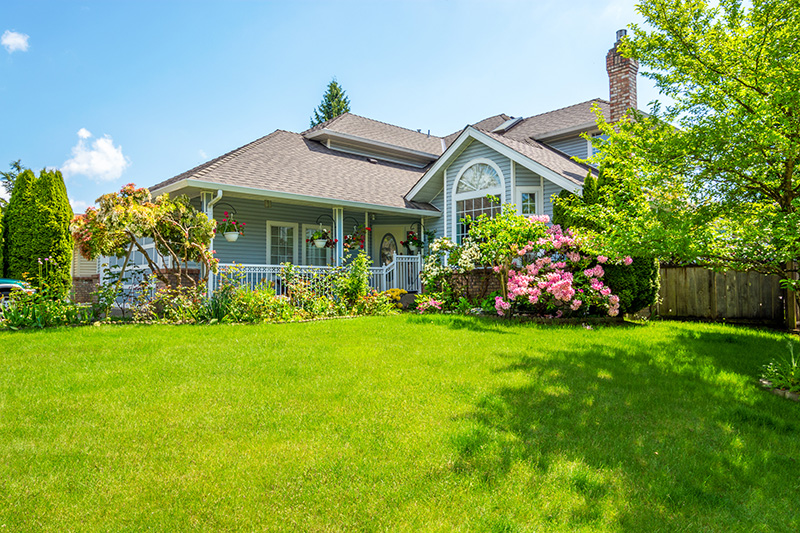 Top 4 Real Estate Trends to Help Sell Your Home in the Chicago Suburbs

What's not to love about the Chicago suburbs? There are professional sports teams and an endless variety of attractions and landmarks, as well as events, shops, pubs, and eateries. It's a place where you can find a diverse mix of people, friendly enough to say hello if you meet them on the street. And in the suburbs, the communities are neighborly.
Home sellers can do well in attracting buyers, provided they have what others are seeking. Right now, there are 4 trends worth noting in order to make it easier and quicker to sell your home. These include schools, neighborhoods, outdoor space, and current technology/features.
Schools. If your home is in the vicinity of a quality school, it's worth mentioning to families who will want to move as close as they can to it. Whether it's a couple with a baby on the way, parents to high schoolers, or a family of five with various age groups, your home will be more likely to garner interest if they are eager to send their children to quality school districts and private schools located in Glenbrook, Hinsdale, Barrington, Indian Prairie, Naperville, and Elmhurst, to name a few. So if you live near a quality public or private school, including that in your listing can definitely help your chances of selling.
Neighborhoods. Depending on where you live in the Chicago area affects your listing price. Where you live and what's next to it can be an indicator of how fast you might sell, and for how much. In addition to schools, the trend for shopping centers, recreational sports, and parks in close proximity to your home is big. People enjoy the ease of walking or biking to a nearby destination, and motorists and commuters revel in the chance for shorter drive times and public transportation access. Mentioning all these things in your listing will help make your property that much more appealing to singles, couples, families, and retirees alike.
Outdoors space. People desire greenspace, in the same way, they are seeking homes with curb appeal in the suburbs. Open spaces, outdoor kitchens, or at least room for a grill or fire pit are popular among today's buyers.
Current technology/features. You have to stay abreast with updating your home if you want to attract buyers. In particular are millennials, who don't want to waste a lot of their time or money on making updates after purchasing a home – they just want to move in and resume their usual lifestyles. By getting in the habit of routinely updating your home well before you want to sell it, fixing and replacing pipes, tuning up the heating and air conditioning system, and making structural repairs as needed, you won't be overwhelmed with other tasks to accomplish when the time comes to place your home on the market. The trend for a finished basement, modern light fixtures, updated kitchens and bathrooms, and a host of higher-end appliances equipped with smart home controls with energy efficiency in mind is what new buyers and move-up buyers are looking for, so a focus on such things at the time of listing your home can prove beneficial.
If you need assistance in selling your Naperville property please do not hesitate to contact us at www.RyanHillGroup.com. Call Listing Agent and Managing Broker of Ryan Hill Group, Teresa Ryan at 630-276-7575 for a no-obligation home sale consultation.
Get a copy of our Home Selling Guide written by Teresa Ryan specifically for homeowners in Naperville and the surrounding suburbs.