Tips for Sharing Your Home Office with Your Spouse
Posted by Teresa Ryan on Monday, March 28, 2022 at 3:29 PM
By Teresa Ryan / March 28, 2022
Comment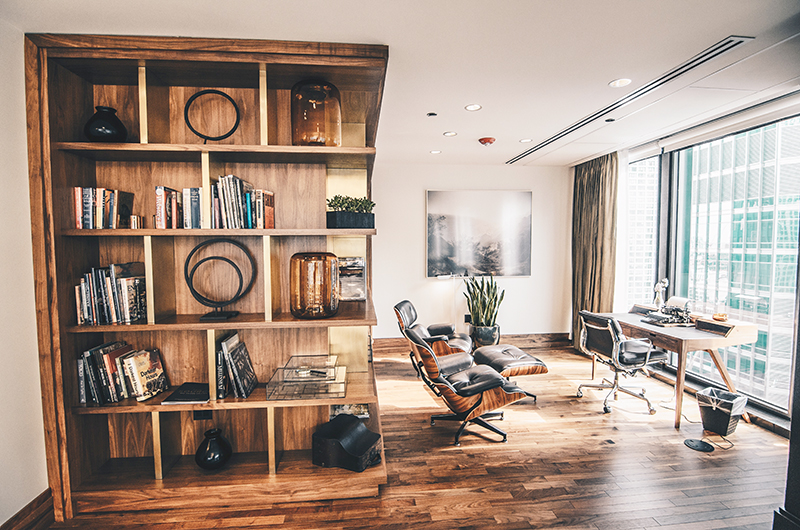 Here are some tips for Sharing Your Home Office with Your Spouse
Do you currently share an at-home workspace with your spouse? If it's a tight fit for you both, perhaps you'd like to move into a new home in the near future, but are not quite ready to be a first-time home buyer just yet? If so, you might want to read these tips to help give you some creative options in the interim:
Add light. When it comes to having a home office, there is no limit to how much light you could have – but space can be another matter. Instead of resorting to floor lamps or desk lamps, try using up vertical space by hanging pendant lighting.
Have a variety of seating options. If it's just the two of you, or you have additional household members who might need the office for studying, having more than one chair is ideal so the office can be shared more easily.
Make elbow room. The best way to do this is by facing your chairs away from each other, rather than side-by-side. Whether or not you want to be back-to-back or sit across from one another is up to you, but you can definitely make things more livable if you have room to move around without bumping into one another.
Keep your workspace separate. You might only have room for one desk, but it doesn't mean you can't have your own designated drawers or section of the desk to store your own files. And if you work different hours, it is essential to keep your pertinent items as organized as possible so they don't get mixed up or lost in the shuffle or get in your spouse's way.
Have an L-shaped desk in a corner of the room. Even if your office space isn't very large, or if it's a mixed-use room (such as your living room or den) it typically can fit an L-shaped desk in a corner of the room, which essentially amounts to two desks if you work from one section, and your spouse works from the other end.
Plan for the desk you need. Since you want a desk that can be useful to both of you, you need to make sure it will fit your essentials – which means making sure to plan out what you would want it to have room for, and where it will go, so you can buy a desk that makes the best sense without buying storage supplies that won't fit.
When you are finally ready to become first-time homebuyers, make the most out of your home office with these tips:
Choose a room with a view of the outdoors. Not only will it give you natural light, but it will also provide a source of inspiration when you need to take a quick break to de-stress.
Make sure your new office fits your existing furniture or has room for you to furnish it with new pieces as needed.
Add personal touches to your décor. Don't shy away from customizing your office with mementos, artwork, and other items of interest to keep the office just as inviting and inspiring to you as the rest of your home.
Keep computer cables, powerstrip, CPU, and internet cords neatly contained and organized so you can avoid them becoming unsightly tangled up wires.
If you need assistance in selling your Naperville property please do not hesitate to contact us at www.RyanHillGroup.com. Call Listing Agent and Managing Broker of Ryan Hill Group, Teresa Ryan at 630-276-7575 for a no-obligation home sale consultation.
Get a copy of our Home Selling Guide written by Teresa Ryan specifically for homeowners in Naperville and the surrounding suburbs.