The Latest Expert Forecasts for Home Prices in 2023
Posted by Teresa Ryan on Tuesday, October 17, 2023 at 1:55:12 PM
By Teresa Ryan / October 17, 2023
Comment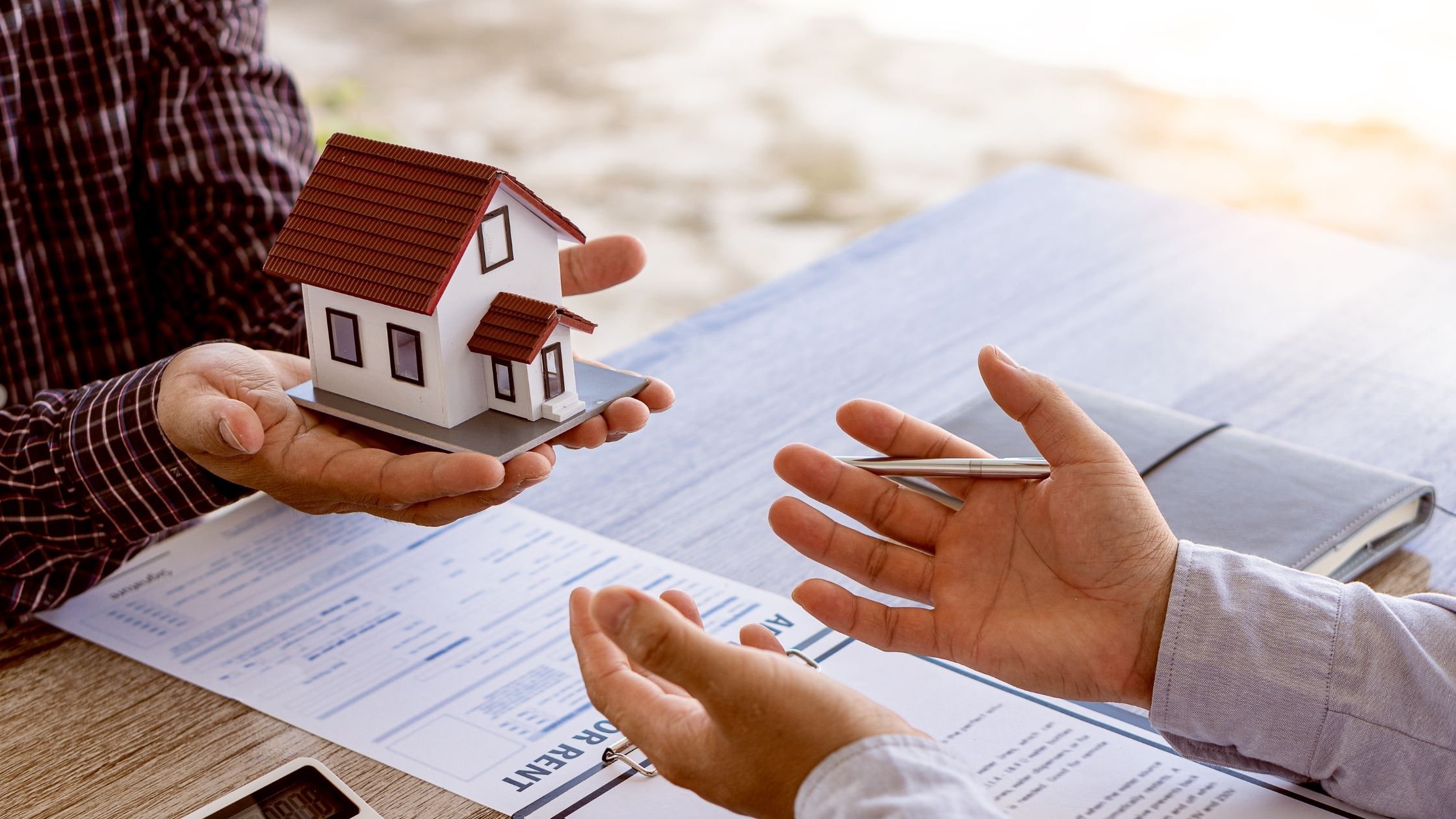 Are you thinking about making a move? If so, all the speculation that home prices would crash this year may have you feeling a bit on edge about your decision. Let the data and the experts reassure you. Prices aren't in a downward spiral and will actually finish the year strong.
Even though you may have heard talk that prices would drop 5, 10, or even 20% this year, that hasn't happened. The big reason why is the supply of homes for sale is too low. There are just more buyers looking to buy than homes available, and that's kept prices from falling.
To prove this year wasn't a bust for home prices, let's look at the latest 2023 forecast from a number of experts.
Most Experts Project Positive Home Price Growth for 2023
A general consensus among industry experts suggests that home price appreciation will be positive in 2023. To illustrate this, consider the graph below, which presents the year-end forecasts for 2023 from six different reputable organizations: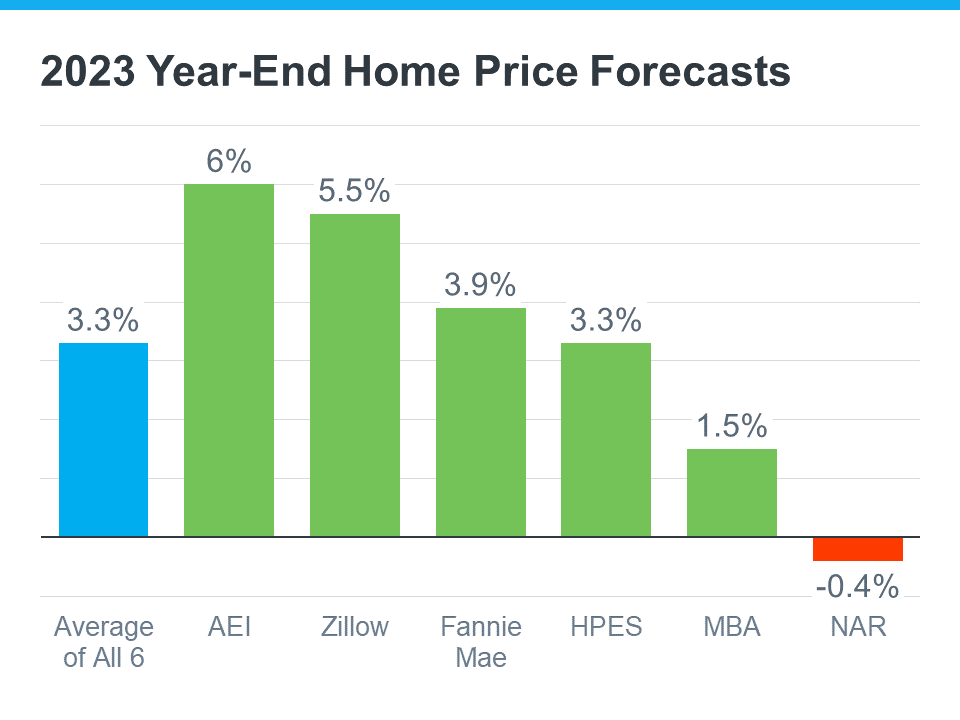 As you can see, all but one of these organizations project that home prices will exhibit positive growth nationally this year. This collective optimism among the majority of experts is significant.
If you're still concerned about the one red bar on the graph that indicates an overall price drop for the year, it's essential to put this into perspective. The projection from the National Association of Realtors (NAR) foresees only a slight decline, which is a far cry from the dramatic crash that some headlines had foretold. Moreover, when you average all six forecasts together, the consensus is that home prices will experience approximately 3.3% positive growth for the year.
To further reinforce the idea that home prices won't take a nosedive, consider the Home Price Expectation Survey (HPES) from Pulsenomics. It combines survey results from over 100 economists, investment strategists, and housing market analysts. The HPES reveals that the collective opinion of these 100 experts is aligned with a 3.3% price growth projection for the year.
When you revisit the graph, you'll notice that the blue average for the forecasts aligns with this 3.3% figure. While individual forecasts may vary, both the HPES survey and the composite average of these forecasts affirm the same projection. Home prices are expected to appreciate by 3.3%, which is a far cry from a scenario where prices fall.
Bottom Line
If you're worried about home prices falling this year, let the experts reassure you. Based on the average of the latest forecasts, home prices will actually show positive growth this year. If you have questions about what's happening with home prices in our local area, let's connect.
If you have any questions on these or any other real estate-related concerns, please feel free to reach out to me. I'll be happy to help you out! Call me at 630-276-7575 today.