Questions to Ask Before Hiring a Roofer
Posted by Teresa Ryan on Thursday, April 14, 2022 at 4:13 PM
By Teresa Ryan / April 14, 2022
Comment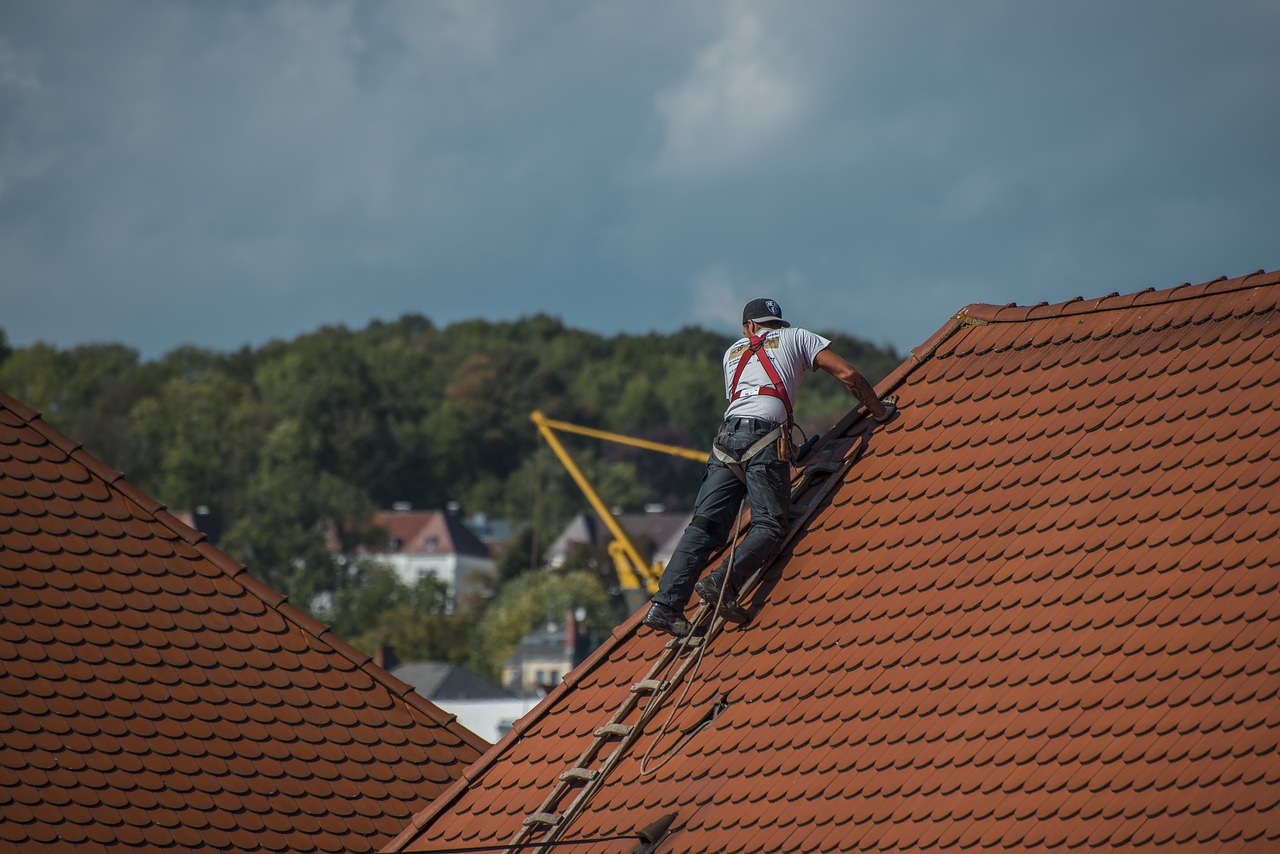 Questions to Ask Before Hiring a Roofer
Loose, missing, or broken shingles on the roof of your home can be a problematic eyesore that you don't want to put off repairs! But before you hire a roofing contractor to make the needed repairs or to replace your roof, you will want to ensure that the roofer is capable of doing the job right so that you avoid further hassles later. Here are some common questions and answers on what to look for in a potential roofer:
Will you provide an estimate? Having an estimate will keep you from incurring hidden costs, charges, or procedures that your contractor wasn't up-front about, as well as give you a means of comparing to other contractors so that you find one that fits your budget, timeline, and needs.
Should the contractor have a license? In most states, roofers must be licensed, but codes might vary. To avoid potential issues later, only look for contractors who are licensed for your area and have up-to-date licensure.
Who do you contact if you need to talk to your contractor? Having a local office with a reachable phone number and a specific contact person by name for you to be in touch with the company is highly important if ever you have any questions or concerns about the job during or after it has been completed.
Should the contractor carry workman's compensation insurance? Even though it's not cheap to have, you don't want to pay for any injuries suffered by the contractor while on the job yourself! It's the company's place to ensure their workers that in the event of injury, their medical bills are paid.
Should the contractor carry general liability insurance? If damage occurs to your house while repairs to your roof are being made, general liability insurance is what pays the bill for damages so you don't have to. To verify the potential contractor's general liability insurance coverage, ask to see the insurance certificate as proof, or call the insurance company.
If you are having a new roof installed, will the old one be removed? Contractors who truly know the business won't take shortcuts by simply shingling over an old roof. Instead, they take into consideration that rotted wood or soft spots can be hidden under seemingly unharmed shingles, and will remove the old roof before ever putting on a new one so you won't suffer costly repairs down the road.
Will the new roof have a drip edge? To prevent water damage, edge metal or a drip edge made from aluminum helps let runoff flow into the gutters and not onto the fascia and wood on your roof. Because not all roofers automatically add a drip edge, you will want to bring that up with the potential company you hire for your roof.
Will ladder stabilizers and/or standoffs be used to protect the gutters? Extension ladders propped up against the gutters can easily weigh several hundred pounds, and without some sort of stabilizers or standoffs, the gutter system can get torn or break apart. If your potential contractor doesn't plan to use stabilizers or standoffs, ask what type of plan is in place to prevent damage from occurring.
Will the contractor use a refuse container? Old materials from your roof and gutters will need to be disposed of as they are taken down. Your potential contractor should supply a container to be used while they work on-site and take it with them along with all the refuse collected, once the job has been completed.
Where will the refuse container be located? While it depends on your property's layout, you will want the container to be placed away from your driveway if at all possible, to avoid cracking the asphalt. Ask where else the contractor can place the refuse container, and if it still must be in the driveway, ask what they plan to do in the event your driveway does sustain damage.
What happens to the job during inclement weather? Despite the best of efforts, rain sometimes has a way of catching everyone by surprise. This is true even with roofers. But good contractors also have a backup plan if rain does occur. Having tarpaulin or sheeting to cover your roof is essential to keeping your home and everything inside it protected from rain and wind. But if the rain continues for more than a day, you also will want to know what your roofer will do in the interim in making sure your home continues to be kept dry and safe.
How long should my roof last? The average warranty for shingles made from current-day materials is around 25 years or longer.
How much does it cost for plywood in the event there is soft roof decking or rotten roof present? Instead of waiting to be surprised over such costs if it is discovered that plywood must be replaced, know ahead of time what it would be before you hire the contractor, so that way you can obtain an estimate and shop around to see what other contractors are charging to do so.
What will you do to protect the rest of my property during the job? Even though roofers will be working above your home, the landscape you have invested your time and money on can easily get torn up during the process. Ensure what your contractor will do to minimize any damage to your landscape, and what they are prepared to do if damages still occur.
If you need assistance in selling your Naperville property please do not hesitate to contact us at www.RyanHillGroup.com. Call Listing Agent and Managing Broker of Ryan Hill Group, Teresa Ryan at 630-276-7575 for a no-obligation home sale consultation.
Get a copy of our Home Seller Guide written by Teresa Ryan for Chicagoland home buyers, visit: FREE Home Buyer's Guide