National Real Estate Market Update for 2023
Posted by Teresa Ryan on Friday, September 1, 2023 at 10:00 AM
By Teresa Ryan / September 1, 2023
Comment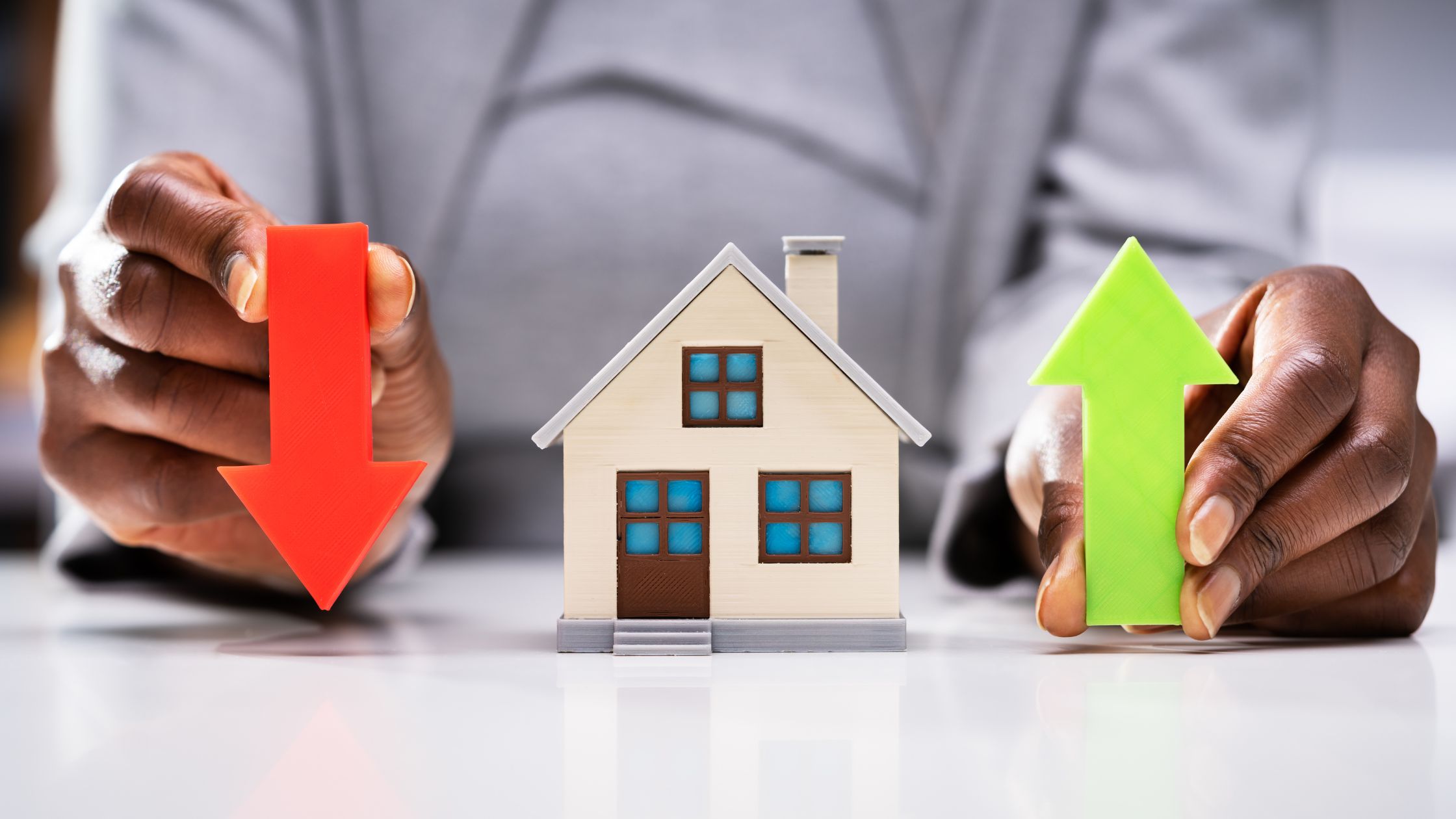 There's an old adage in real estate: location, location, location. But ever since the Federal Reserve began its series of inflation-fighting interest rate hikes last year, a new mantra has emerged: mortgage rates, mortgage rates, mortgage rates.
Increasing mortgage rates have caused a slowdown in homebuyer affordability and demand, as well as additional repercussions. While analysts expected listing inventory to swell as sales declined, instead, homeowners have been pushing off plans to sell because they feel beholden to their existing, lower mortgage rates.
Rather than a surge in listing inventory as anticipated, homeowners have held back from selling, anchored by the allure of their existing, lower mortgage rates.
How Reduced Demand and Low Supply Shape Home Values
So what impact is this reduced demand and low supply environment having on home values? And what's to be expected in the future of the real estate market? Here are a few key indicators that help to paint a picture of the current market and where it's likely headed.
Anticipating an Upturn in Home Sales
The spring and summer seasons typically herald a vibrant period for real estate, but this year, the peak season embarked on a sluggish note, marked by sales declines in both March and April. In April, existing home sales plummeted by 3.4% from the previous month, and a staggering 23.2% from the prior year. The underlying factors contributing to this market deceleration are manifold—record home prices, towering mortgage rates, and a paucity of inventory.
According to National Association of Realtors (NAR) Chief Economist Lawrence Yun, "Home sales are trying to recover and are highly sensitive to changes in mortgage rates. Yet, at the same time, multiple offers on starter homes are quite common, implying more supply is needed to fully satisfy demand. It's a unique housing market."
However, some experts believe that the housing market will bounce back sooner rather than later. Forecasts from the Mortgage Bankers Association (MBA) suggest a continued slump in home sales throughout Q3, followed by a revival in Q4 and beyond.3 Fannie Mae's analysts project a more gradual recovery, gathering momentum in early 2024.
Interestingly, home builder confidence has soared, evidenced by a surge in purchases of new single-family homes in March and April, culminating in a 13-month high. Builder incentives have become a driving force, with 54% utilizing them in May to appeal to budget-conscious buyers.
What Buyers Need to Know
This deceleration in sales brings a silver lining for potential buyers—a less frantic market atmosphere. If the whirlwind pace of the pandemic-driven real estate market was overwhelming, the current environment offers a more measured and thoughtful approach to home shopping. Exploring your options and making informed decisions is now more feasible than ever.
Sellers' Strategies in a Shifting Market
For those contemplating selling their homes, a new reality emerges—one characterized by reduced foot traffic and potentially extended sales timelines compared to a year ago. If you're planing on selling, use a trusted and experienced REALTOR® with a solid track record. Reach out for a copy of our multi-step Property Marketing Plan and our Easy Move Program. Also, hiring the Ryan Hill Group means that a portion of your sale will benefit the community!
Stability in Property Values
Amidst the ebb and flow, buyers can find solace in the stability of property values. While April witnessed a climb in home builder sales, the median price of new houses retreated to $420,800—a notable 8.2% dip from the previous year.5 The median price of existing homes followed suit, shedding 1.7% year-over-year to land at $388,800. Although certain parts of the country saw a rise in existing home prices, the South and West witnessed a decline.
Lawrence Yun emphasizes, "Roughly half of the country is experiencing price gains. Multiple-offer situations have returned in the spring buying season following the calmer winter market. Distressed and forced property sales are virtually nonexistent."
On a broader scale, the national average home price persists at a level approximately 40% higher than its early 2020 benchmark, as indicated by the S&P CoreLogic Case-Shiller index. The synergy between a restricted housing supply and sluggish sales has buoyed prices.
Doug Duncan, the Senior Vice President and Chief Economist at Fannie Mae, projects a modest drop of around 1% to 1.5% in home prices by year-end, maintaining an overall positive outlook. Notably, the abundance of home equity amassed by homeowners contributes to stabilizing the sector and mitigating the risk of an onslaught of foreclosures.
Buyer's Advantage in Softened Prices
Prospective buyers stand to gain as prices soften in specific market segments. Sellers motivated to close deals are waiting in the wings, and we can help you identify your next home while expertly negotiating an advantageous price.
Homeowners: Equity Amidst Change
If you are a homeowner, the pace of surging home values might have slowed, but a healthy equity cushion remains under you. Reach out for a free assessment to gauge the current value of your home.
Balancing Low Inventory with New Construction Surge
The persistent challenge of low listing inventory persists, with unsold existing home inventory rising by 7.2% from March to April, per NAR. This translates to a mere 2.9 months of supply, a far cry from the "balanced" market range of 5 to 6 months. The scarcity of inventory endures due to homeowners hesitating to part ways with their lower mortgage rates. As Danielle Hale, Chief Economist for Realtor.com, notes, affordability remains a concern not just for first-time homebuyers, but also for repeat buyers reliant on mortgages.
A recent survey conducted by a prominent home listing site revealed that a staggering 82% of respondents planning both a home purchase and sale feel "locked in" by their favorable rates.
In certain locales, the supply gap is being bridged by new home construction. Robert Dietz, Chief Economist of the National Association of Home Builders, shares that currently, one-third of housing inventory is comprised of new construction—shifting from historical norms of around 10%. Furthermore, the pipeline for new homes is robust, a consequence of a brief builder slowdown last year. Notably, single-family housing starts rose by 1.6% from March to April, adjusted for seasonal variation, with new construction permits hitting a seven-month peak.
A Buyers' Window in Tight Inventory
In the midst of inventory constraints, buyers find themselves with an upper hand—reduced competition translates to more choices and enhanced negotiating power. If past searches for a home have been challenging, this could be the opportune moment for a fresh look.
Sellers' Strategies Amidst Competition
For sellers, the current climate offers the advantage of reduced competition. However, as time progresses, heightened competition is likely to emerge. If you are anchored by your current, lower mortgage rate, consider the potential benefits of rolling equity gains into a down payment for your next home—a strategy that could potentially lower your monthly payment.
If you have any questions on these or any other real estate-related concerns, please feel free to reach out to me. I'll be happy to help you out! Call me at 630-276-7575 today.