Naperville Rental and Housing Vacancy Rates
Posted by Teresa Ryan on Monday, August 10, 2020 at 9:30 AM
By Teresa Ryan / August 10, 2020
Comment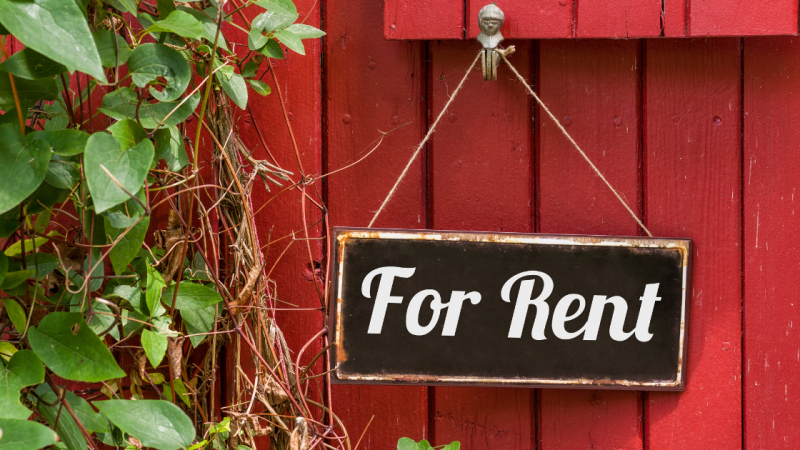 How: looking through available properties, realtor's recommendations, how Teresa Ryan can help
Why: determining rental availability to everyone can find the best possible housing choices for their needs
Are you an existing or soon-to-be resident of the Chicagoland area? If you are recent college graduate, a home-buyer shopping around for temporary housing in between buying or selling a home, or even an apartment dweller looking for homes for sale, Naperviller, Illinois makes a great choice in which to live!
The overall housing market shows that 35% are renters, while 65% of Americans are homeowners; of these two groups, the national average vacancy rate for rentals and homes for sale is 1.6%, but varies greatly by region and city. For example, the average rental vacancies in the Midwest is at 7.8%, versus 2.1% for homeowners.
Currently, Dupage County, in which Naperville in located, may be considered one of the most expensive counties in Illinois, BUT it remains the healthiest county in the State, is where residents are reported to live the longest than in any other place in the U.S., and there are several top-notch school districts available in family-friendly cities. Also in DuPage county is Chicago – the largest city in the Midwest.
DuPage county cities and villages include:
Addison
Aurora*
Bartlett
Batavia
Bensenville
Bloomingdale
Bolingbrook*
Burr Ridge
Carol Stream
Chicago*
Clarendon Hills
Darien
Downers Grove
Elk Grove Village
Elmhurst
Glendale Heights
Glen Ellyn
Hanover Park
Hinsdale
Itasca
Lemont
Lisle
Lombard
Naperville*
North Glen Ellyn
Oak Brook
Oakbrook Terrace
Roselle
St. Charles
Schaumburg*
Villa Park
Warrenville
Wayne
West Chicago
Westmont
Wheaton
Willowbrook
Winfield
Wood Dale
Woodridge
Naperville, Chicago, and the other highlighted suburbs are all popular choices for renters, first-time home buyers, move-up buyers, and retirees. The National Low Income Housing Coalition (NLIHC) reports that all of the cities and villages for DuPage county has a total of 337,003 residents, with an average price for rentals ranging from $860-$1,7880 per month for its 88,167 renters, and homes are valued between $150,000 and $360,000, with a mortgage rate as low as 2%.
Why Naperville?
Currently the wealthiest city in the Midwest, Naperville has 5.77% of its total housing as available rental properties. 21% of the city's population of 141,853 are renters and 37,671 are homeowners, and as the job market continues to increase, the need for homes to rent or buy will also remain in demand.
Naperville has been named the top city for single women to live, 4h of the Safest Cities in America, 1st in The Top Ten List National Burglary Safezone Small City Edition, and is the 1st Best City for Early Retirement.
Renting vs. Owning
Knowing if renting or buying a home is right for you takes some work on your part in figuring out what makes the most sense for your situation.
Renting
The pros for renting a home in Naperville, are that you might be able find an apartment or townhome close to downtown, so that if you work downtown, you can have a short commute. You also don't have to worry about things like property taxes, gas, heat, or water (possibly), landscaping and homeowners' association fees, or maintenance costs, and you can move with little notice (or after your lease is up) without the hassle of selling a home in order to move. And if you have minimal credit or a bad credit history, it is easier to rent than it is to qualify for a home loan.
On the other hand, the cons for renting would be that your rent is not guaranteed to remain the same, there might be extra fees associated with having pets, parking, or in having to use coin-operated laundering in a clubhouse or laundromat, minimizing the amount of savings that you receive.
Owning a Home
The pros for own a home in Naperville are that you can pay less for a mortgage than you do for rent, your homeowners' dues might cover various amenities, and you can have room for a washer and dryer of your own, and you get to park on your property for free.
Cons for buying a home are that doing so is an investment, and one that doesn't come easily, unless you readily have enough funds to pay for a good-sized down-payment, and there are more utilities and services to cover – water, gas, heat, electricity, water, sewage, insurance, property taxes, maintenance, and landscaping, to name a few.
Teresa Ryan, Broker and Team Lead, Ryan Hill Group (Century 21 Affiliated), can work with you to see what options are available to you. Give her a call today at 630-276-7575 or email [email protected].