Momentum Is Building for New Home Construction
Posted by Teresa Ryan on Wednesday, July 12, 2023 at 2:36 PM
By Teresa Ryan / July 12, 2023
Comment
Why Buying New Construction Homes is a Smart Move in Today's Housing Market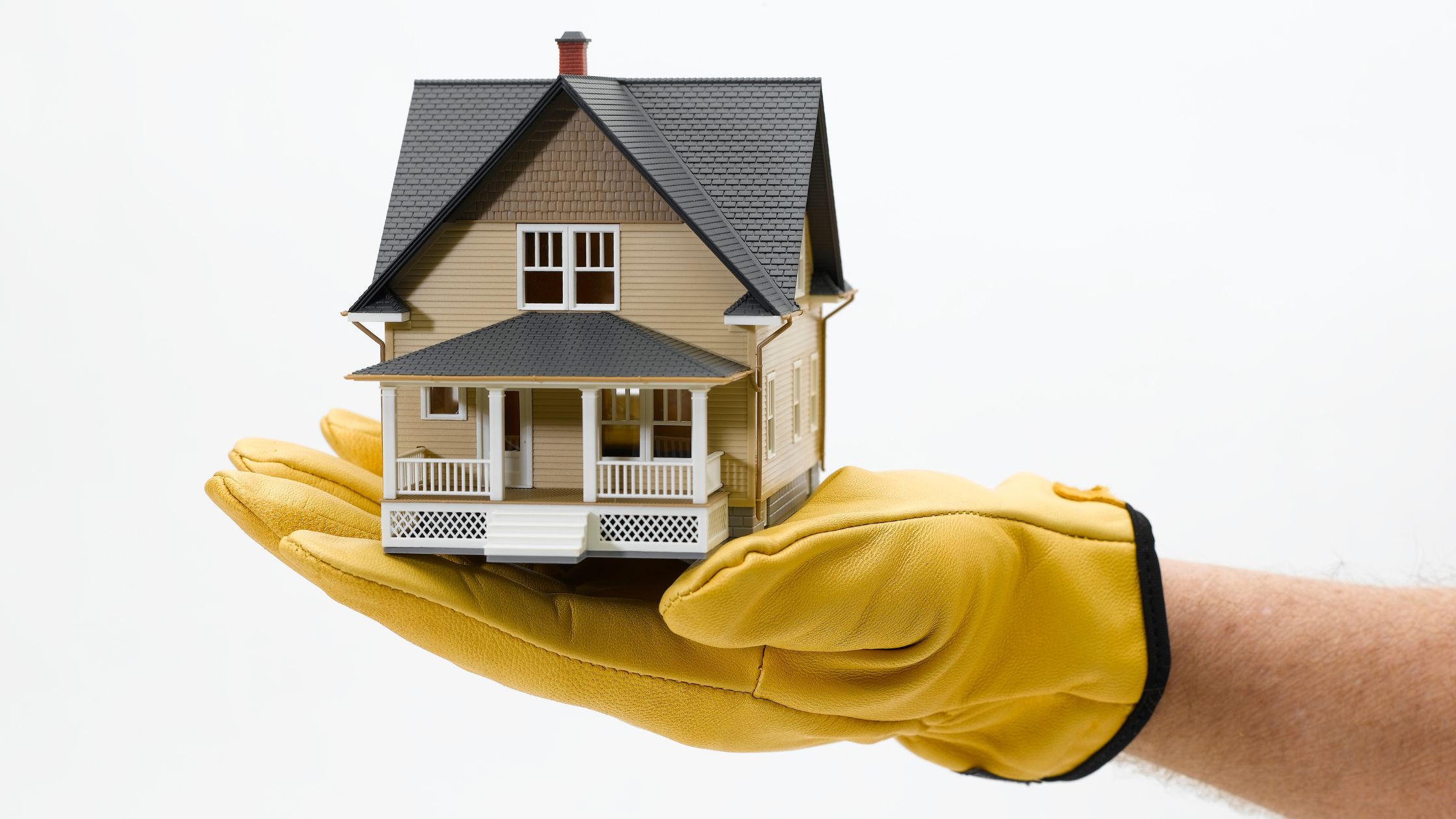 If you're currently searching for a home in the challenging real estate market, you're likely feeling the squeeze of low inventory and bidding wars leaving you with limited options. And if your biggest hurdle is that you're struggling to find something you truly love amid the low supply, don't forget that purchasing a newly constructed home can be a great solution.

Here's an in-depth look at key metrics showing just how much new home construction is increasing nationwide after years of underbuilding. This data reveals why buying new construction could be the perfect choice.
New Home Completions Rebounding After Period of Underbuilding
One of the most telling metrics is called new residential housing completions. This tracks the number of newly constructed homes that are finished and ready for move-in. It illustrates the actual expansion of housing inventory hitting the market.

Below is a graph using data from the Census Bureau showing the trend of new home completions over time, including the long-term historical average number of completed housing units per year nationally (shown by the black line):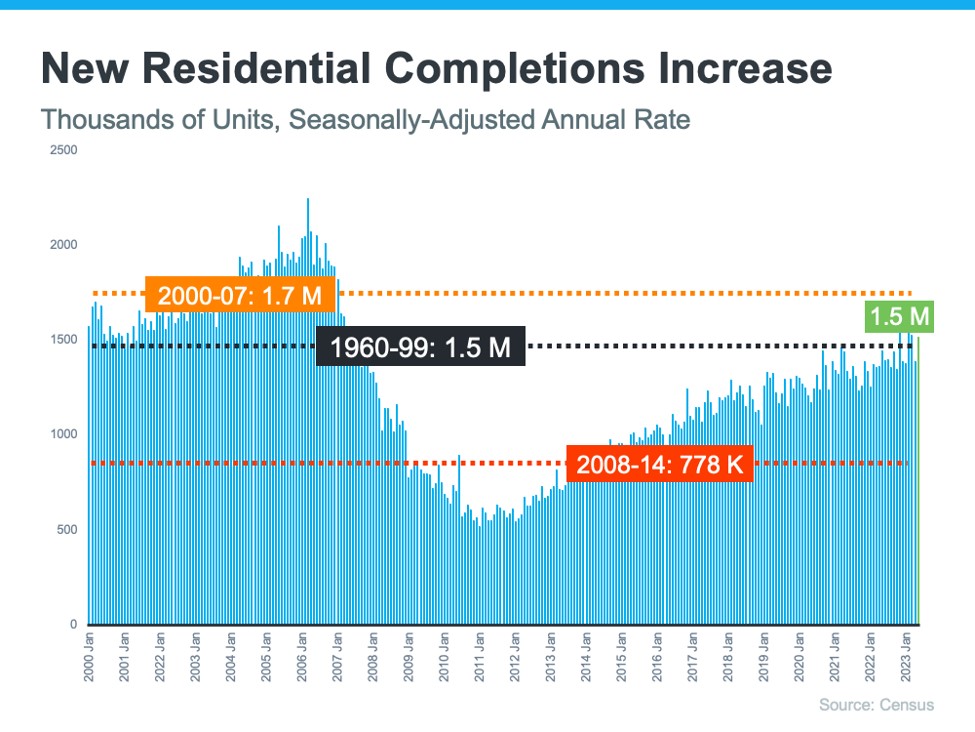 As you can see, during the housing boom leading up to the 2008 market crash, homebuilders exceeded that average volume of construction, resulting in an oversupply of homes that drove prices down.

Since then, the level of new home construction has fallen far short of the historical norm (seen in red). This prolonged period of underbuilding left the national housing market with a multi-year inventory deficit that still persists. It's a major factor behind today's ongoing ultra-low supply levels.

But here's the good news - the green trendline indicates that according to the latest data, homebuilders are finally matching the long-term average for new construction. This means they're delivering significantly more newly built homes to the market than we've seen over the past decade or more.
More New Home Supply in the Pipeline
Other leading indicators of future housing supply tell a similar story. Residential housing starts and permits are also rising steadily. Starts refer to homes that have officially begun vertical construction. Permits signal houses planned to break ground in the near future.

The fact that housing starts and permits are both up nationwide means there is a growing pipeline of newly built homes making their way through the construction process - first permitted, then started, then completed and listed for sale.

All of this new supply coming online in stages means more options for home buyers in today's competitive market, including here locally in metro areas like Naperville and across the Chicago suburbs.
Benefits of Purchasing New Construction
So what are the upsides of buying a newly built home versus an existing resale house?
Brand new systems & appliances - No need to worry about aging roofs, furnaces, or potential repairs and replacements
Modern, energy-efficient building - New homes follow the latest codes with better insulation, windows, etc. lowering utility bills
Warranties & builder guarantees - Many structural defects and flaws are covered for 1-year or more
No outdated designs or repairs - Everything from layout to finishes will suit your contemporary needs and taste
Customize floorplan & features - Personalize fixtures, finishes, layouts, and more rather than being stuck with previous choices
Incentives - Builders may offer closing costs, options upgrades, and other perks to buyers

If you think new construction could be right for you, a trusted local real estate advisor is key to navigate the process. They'll know all developments underway in the area and can provide recommendations tailored to your needs and priorities - neighborhood, price range, commute, amenities, and more.
Take Advantage of the New Housing Supply Coming
The bottom line is if you're feeling frustrated trying to find your dream home amid fiercely competitive resale inventory, building brand new may be your best bet. The uptick in new construction means more options to end your home search successfully.

To start a conversation about new construction opportunities available in the Naperville area and throughout Chicagoland suburbs, let's connect today so you have an expert guiding you. Call me, Teresa Ryan, at 630-276-7575 or email [email protected] today. I'm happy to provide advice and an in-depth analysis of what's currently on the market versus what's on the way.

The increase in new home supply won't last forever amid still-strong buyer demand. So act now to get the process started and customize your ideal living space while you still can!
Get a copy of our Home Buyer Guide written by Teresa Ryan for Chicagoland home buyers, visit: FREE Home Buyer's Guide