How to Reach Millennial Home Buyers
Posted by Teresa Ryan on Friday, March 25, 2022 at 2:43 PM
By Teresa Ryan / March 25, 2022
Comment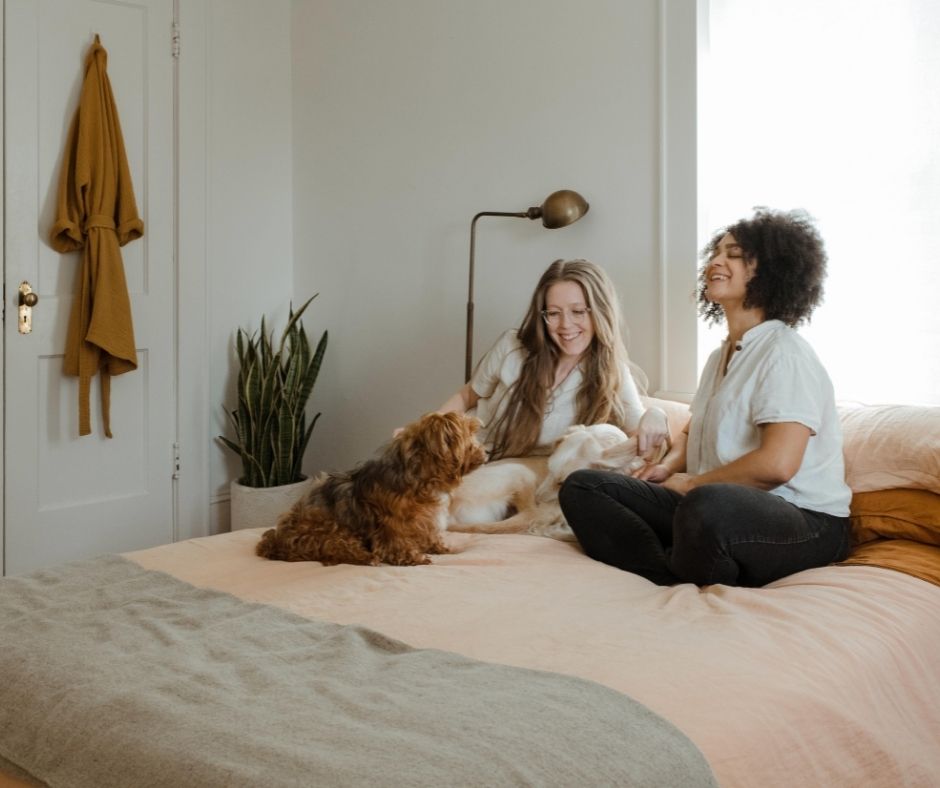 How to Reach Millennial Home Buyers: Tips and Strategies
Millennials are all about connecting with the world in which they live, and a good majority of it is in the technology they use. Not surprisingly, this also equates to home buyers from this age group who not only know what they want but also want what they want – meaning they look at where to invest their time and money where it best represents who they are. So for Millennials, and especially Millennial home buyers, finding a home for sale is a tremendous accomplishment! But to get from point A to B, they will first need your help as their realtor.
How Do You Attract Millennial Buyers?
Technology is a savvy way of reaching scores of Millennials, since they are typically seen with mobile devices of all kinds, and continually are "in the know" in social media. Tapping into that outlet for your realty business is vital if you want to attract this up-and-coming crowd. They may not even consider you if you don't already have a dominant presence online in some way. They also rely on the reviews from their peers, so if you've already sold to other Millennials, it's only a matter of time before their friends and possibly family (from other age groups) contact you based on what they've been told about you, too.
Identify with Millennials' interests. While the technology itself is a tool for them, it's also their "hobby" in more ways than one. They like finding out about what's hot and what's not, gadgets they can use, and where they can get the best deals. And that's just the tip of the iceberg. They also want easy-to-use apps, and to be seen and heard by you, the realtor, so you have to do your part in being available for their questions and comments.
Market yourself to Millennials. Your interests matter, too! Millennials need to be able to rely on your expertise, and not just by having all the "right answers." They want to see how relatable you are, how active you are in the community, and what makes you someone with whom they should talk. Common interests help put them at ease during the process of buying or selling a home, giving you an overwhelming advantage of having your suggestions be heard and valued.
It's not a stretch to say that visuals mean a whole lot more to Millennials than any other age group. They say a picture is worth a thousand words – and to this group, that can be taken quite literally. In a world where emoticons seem to replace vocabulary, and pinning favorites on Pinterest has become both an adjective and a verb, you have to capture their attention if you want them to buy a house you are trying to market to them.
Millennials also want more…that is, in-depth information so they can make well-informed decisions. Also, nothing frustrates them more than if they are given vague answers to the needs they have. Your listings should be comprehensive, giving them a sense of belonging. After all, you want them to feel like they are home! By succeeding in giving them a need for having that home, as opposed to others on the market, they will do what they can to make that happen!
Why Millennials Matter?
As of 2015, millennials in the workforce surpassed any other age group! Prior to that, it was the post-war Baby Boomer generation that dominated the population and workforce. With such a large group of new adults to contend with, they all need to live somewhere. And you can help them find the perfect place as they start having families of their own.
Reach out to them as best as you can, because as trends continue, you can count on Millennials to be the ones who are the most agreeable to changes – including those in real estate.
If you need assistance in buying or selling your Naperville property please do not hesitate to contact us at www.RyanHillGroup.com. Call Listing Agent and Managing Broker of Ryan Hill Group, Teresa Ryan at 630-276-7575 for a no-obligation consultation.
Don't forget to get a copy of our Home Buyer Guide written by Teresa Ryan for Chicagoland home buyers, visit: FREE Home Buyer's Guide