How to Make the Most Out of Your Closet
Posted by Teresa Ryan on Monday, April 18, 2022 at 10:00 AM
By Teresa Ryan / April 18, 2022
Comment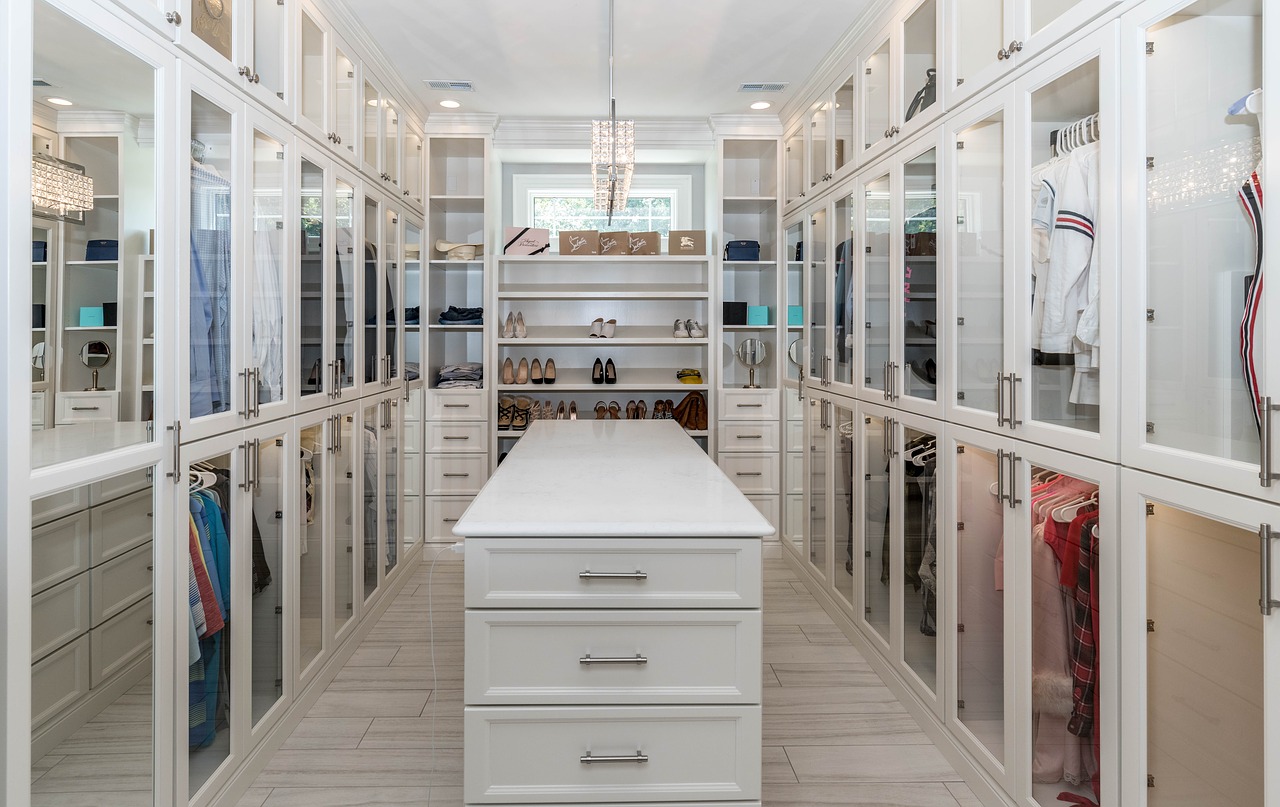 How to Make the Most Out of Your Closet
Do you struggle with keeping your closet organized? Is space limited, or do you have a lot of room AND a lot of room to work with? No matter its size, everything in your closet must be neat and contained at all times, if you want to make the most of the space.
Here are some fool-proof tips on making the most out of any closet in your home:
Have the right storage containers and organizers. If you want everything in its place, take an inventory of the kinds of bins, baskets, bags, rods, shelves, dividers, and other supplies that would make the most sense for the type of closet you have and how big it is. Look for containers that hang, stack, and can be labeled or are see-through for knowing exactly what you have inside without having to dig through or move things around. Replace or add/remove shelves with sturdier ones or even add a dresser or vanity) to serve as a better means of containing closet items, while making use of the surface for a lamp and perhaps a basket containing smaller, frequently-used items you want to keep out at all times.
Minimize what you own. Whether in the bedroom, hall, bathroom, or playroom, wherever you store your possessions, chances are there is always room to weed out what you're not currently using. Holding on to items just because you MAY use them later, or are saving them because of how much you or someone else spent on them won't make you happy just because you own them – in fact, they can do just the opposite, and the more you own, the less organized it can all become. By maintaining fewer clothing, shoes, toys, toiletries, or linens, you can instead enjoy the benefits of less tidying up, fewer loads of laundry, and less time trying to find what you want at any given moment.
Add hooks for frequently-used items. Purses, scarves, jewelry, and even clothing items on hangers can all be hung from hooks for easy access at-a-glance. That way, you can store different items depending on what you need, and when you need them.
Store items by season. Sometimes it's about keeping only so many items available at a time. Just as with rotating toys for kids so they don't grow tired of all the ones they own, you can keep out only those clothing, shoes, accessories, and other items as are needed by season. By keeping what you need for now in the forefront, you might find you can easily store what you don't need until later in another area altogether, or useless room for them in your closet when they are all organized in interchangeable and stackable storage containers.
Replace doors. In some cases, closets can become too inhibited with the presence of doors. Swapping outdoors for ones that slide or fold, or replacing them with curtains will make the space feel airier. With the smallest of closets, you can even forego having a door at all, treat the shelves as you would a bookcase, and arrange the shelves in a way that is aesthetically pleasing as well as organized.
Add more light. From better wattage bulbs to clip-on or battery-operated lights, any closet needs some manner of lights so you can navigate through the space safely and most efficiently. If your closet needs more light than it already receives, consider adding a tabletop lamp, floor lamp, wall sconce, or track lighting to make it more inviting – and more likely that you will keep what you own looking neat and organized.
If you need assistance in selling your Naperville property please do not hesitate to contact us at www.RyanHillGroup.com. Call Listing Agent and Managing Broker of Ryan Hill Group, Teresa Ryan at 630-276-7575 for a no-obligation home sale consultation.

Get a copy of our Home Selling Guide written by Teresa Ryan specifically for homeowners in Naperville and the surrounding suburbs.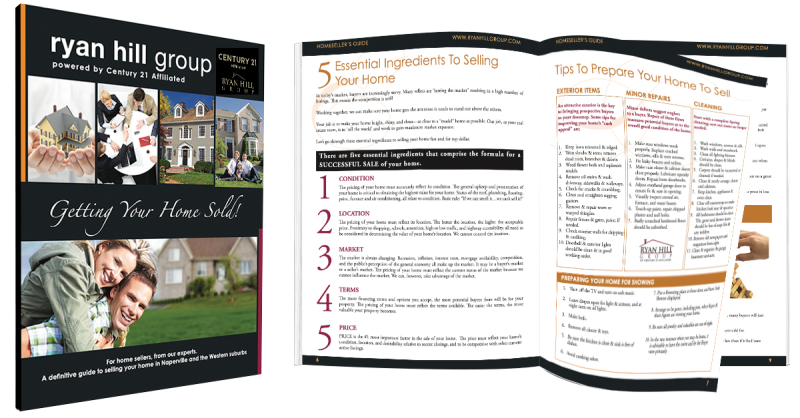 Don't forget to get a copy of our Home Buyer Guide written by Teresa Ryan for Chicagoland home buyers, visit: FREE Home Buyer's Guide