How to Maintain Your Home Insurance Policy
Posted by Teresa Ryan on Friday, November 11, 2022 at 9:00 AM
By Teresa Ryan / November 11, 2022
Comment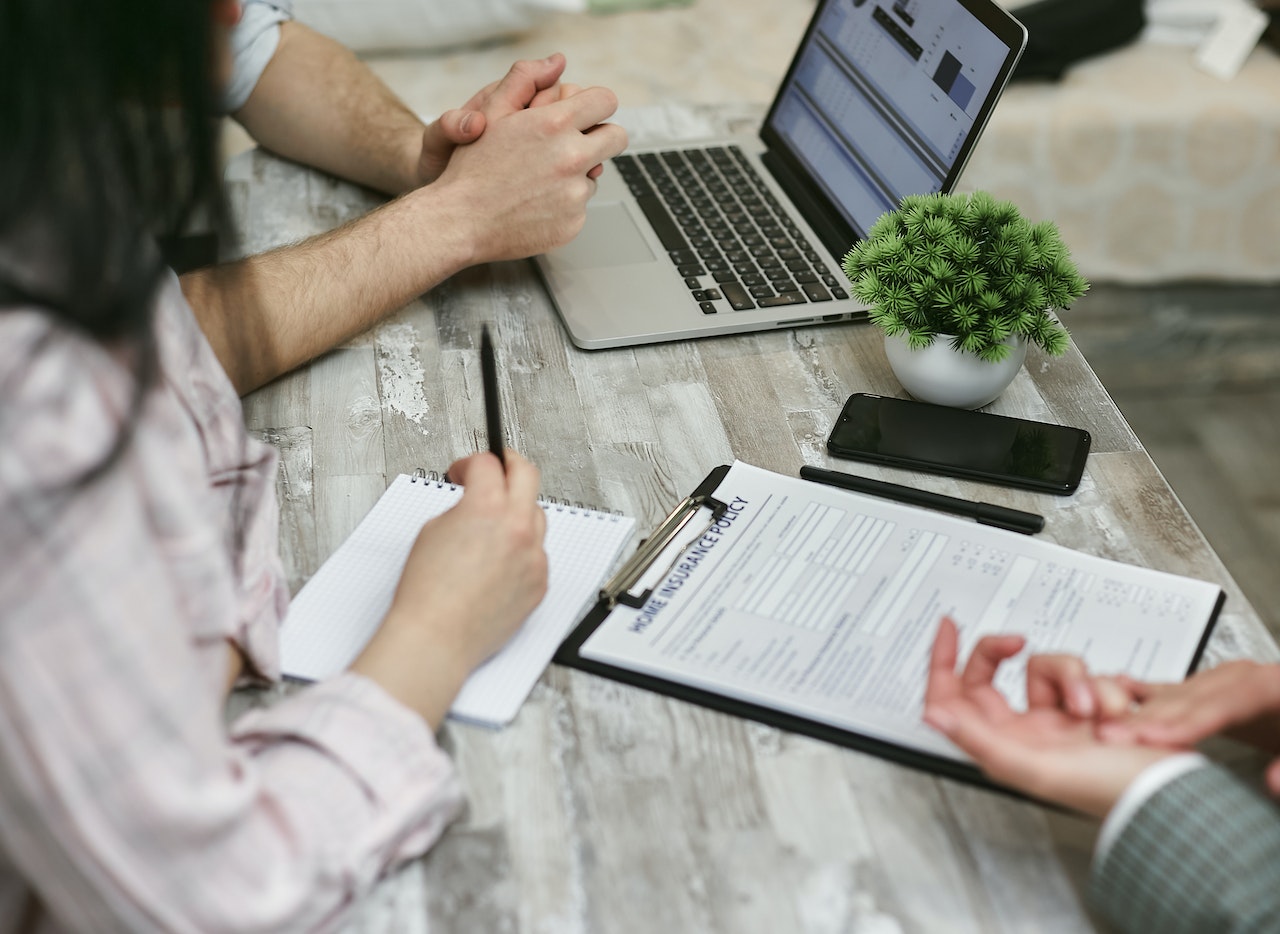 Even if you are completely satisfied with home insurance company you have chosen and have established a policy with the right coverage to match your needs all at a lower premium cost to you, don't fall into the trap of filing the policy away and not thinking about it again until your next payment! Because it is arguably just as important as your home itself, any repairs, upgrades, or replacements you make to your home should be reflected in your insurance policy, too.
To maintain your home insurance policy:
Adhere to payment deadlines. Whether you pay on a monthly, quarterly, or annual basis, the failure to make your payment by that deadline can cost you your policy, and for that reason is the biggest cause for having a policy dropped.
Organize all paperwork. Go through your mail and documents pertaining to your policy that your insurance company has sent you, plus any notes, claims, or receipts you have and keep them organized so they are always handy and up-to-date.
Create a comprehensive list of your personal possessions. Think of it as a means of keeping a thorough account of everything you would want to be compensated for in the event you suffer losses. Going from room-to-room, list everything you have in your home that you would want to have replaced, and for extra measure, take videos or photographs of them and keep this list updated yearly to account for any items you might have added or gotten rid of in between times.
Store your list in a secure location. Once you have created your comprehensive list of possessions, store it off-site in a lock-box and maybe even a back-up onto a flash drive so that it is accessible needed and doesn't get lost or destroyed.
Make sure home repairs are up-to-date. Because your home insurance policy covers losses or damages due to unforeseen perils, including weather, it doesn't cover any repairs for normal wear-and-tear that come from living in the home – that's your responsibility.
Your Filed Claims
If a loss occurs, the first thing you will need to do is read through your policy to be sure whether the damages are covered. If they are, and the cost to make repairs is significantly more than your deductible, it is worth filing a claim. Otherwise, it is better to cover expenses without filing a claim, so you can avoid having changes to your premium or risk losing your insurance policy due to frequent claims filed. When filing, know exactly which forms are needed to be completed, so you don't lose or waste time in getting that done as soon as possible. While waiting for reimbursement, minimize damage to your home only if it is safe to do so. An insurance adjuster will come out to determine the extent of damage, and will do a thorough walk-through of your home. Don't forget to take notes to document each visit so you have information to refer to if there any disagreements or a denial.
What do you do if there are problems with your claim?
Although an adjuster can very well deny coverage for your claim, that person doesn't have the final say. If you don't agree with the outcome of the assessment, take your concerns to the insurance company in the form of a written complaint that cites your reasons for disputing the assessment. If things still don't go smoothly, you can look into having an appraisal done if there is a clause in your policy that entitles you to that in the event you have a dispute with a claim. If you are still having problems, you can file a formal complaint with the Illinois State Insurance Department to obtain their help in overseeing resolutions, or hire an independent adjuster who might be able to reach an agreement. As a last resort, you can take legal action by hiring an attorney, but keep in mind that since it is the most expensive option, you could very well pay more in legal fees than whatever the settlement amount could be.
Cancelations and nonrenewals
You can cancel your home insurance policy at any time if for some reason you are dissatisfied, but so can your insurance company. If they do terminate your policy, it is either because of making late payments on your premium, or none at all, falsifying your information on the initial application during the underwriting process, being convicted of a crime that has the potential to affect your policy coverage, deliberate disregard to safety on your property, or any changes to the inside or outside of your home that violates terms in your policy.
It's important to note that if your policy is being canceled by your insurance company, they have 30 days to inform you of this, and why. But in the case of nonrenewal, while you will also be given 30 days to be informed of such a decision, the company reserves the right to refuse the renewal of your policy if they so choose. And while they might not automatically cite a reason, you can ask they provide you with one.
No insurance coverage
If you are particularly at high risk, either from where you are located, or for any other reason, and you still can't find an insurance company to accept you, see if the State can help you obtain a policy. Though it might mean a higher premium, it's still better than being stuck with no coverage whatsoever. Your home and the people who live in it are an investment, and should be treated as such.
Without being prepared, all it takes is one instance of a loss or damage to occur to cripple you financially, from paying for expensive repairs or high medical bills as a result of injury. call award-winning Listing Agent and Managing Broker of Ryan Hill Group, Teresa Ryan, at 630-276-7575 for a no-obligation consultation.
Get a copy of our Home Selling Guide written by Teresa Ryan specifically for homeowners in Chicagoland.