How to Find the Best Agent to Sell Your House in Chicago's Suburbs
Posted by Teresa Ryan on Thursday, October 19, 2023 at 2:14:02 PM
By Teresa Ryan / October 19, 2023
Comment
Thinking about selling your Chicagoland home? Read our tips to find the right (and qualified) listing agent.
Congratulations on your decision to sell your Chicagoland home and gain from the equity you have built up over the years. Now that you have made the decision, your next step is to find the right listing agent to negotiate on your behalf, handle the necessary paperwork, and find you the right buyer to sell fast and for the most amount of money.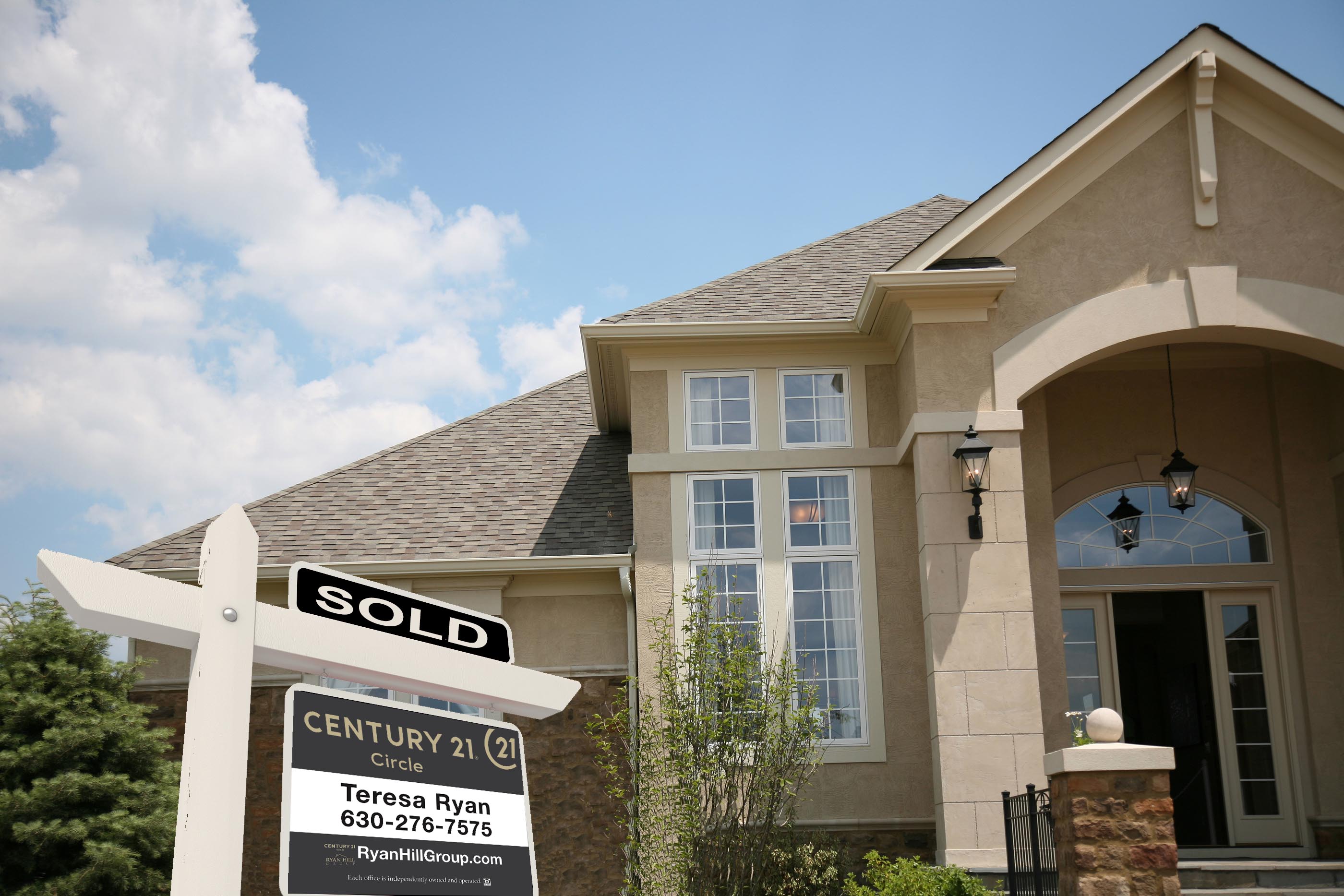 Your Chicagoland home selling agent needs to be resourceful and an top marketer to deliver the best results for you. Here are the key skills and traits to look for when vetting listing agents to sell your Chicagoland home.
Key Skills You Need Your Listing Agent to Have
Strong Real Estate Market Knowledge
Your home selling agent must have in-depth knowledge and experience of your area in order to accurately price and market your home, since real estate can vary greatly even within the same metro area. They should provide comparisons of recently sold homes in your neighborhood and point out unique features and upgrades that can increase your home's value.

According to the National Association of Realtors 2022 Profile of Home Buyers and Sellers, the typical home seller in the U.S. interviewed only one real estate agent before listing their home. This means many sellers could be leaving money on the table by not shopping around and comparing the experience and market knowledge of different agents. Make sure to check their track record for home sales in your area. We can give you our successes in black and white.
Strong Marketing Skills and Plan
Marketing your home is a key step in a successful sale. Your listing agent's marketing plan and skills will play a big role in getting maximum exposure for your listing and attracting qualified buyers. It is also a bonus if they have buyers in waiting! Ask how will they market to both buyers who are actively searching and those who are passive or future buyers? You want an agent who will creatively and aggressively market your home, not just wait for their phone to ring by putting up a sign in your yard.

According to the National Association of Realtors 2022 Profile of Home Buyers and Sellers, 51% of recent home buyers found the home they purchased on the internet. So a strong digital marketing strategy on real estate sites, social media and email is crucial.
✅ At Ryan Hill Group, we market to buyers-in-waiting in our database, to other agents in Chicagoland, on social media, websites, and on sites like Zillow, Realtor.com and so many more! In addition, as a top performing sales team, we all work together for every home seller, so you get the full impact of multiple levels of marketing and resources. Our homes sell within days!
Tech-Savvy
With over half of buyers finding homes online, having a strong online presence is important for your agent to have. Showing your home to as many online visitors as possible, taking steps to qualify and shortlist potential buyers, and bringing you viable offers all stem from an excellent online presence and systems. Ask potential agents not only about their digital marketing expertise, but also what technology they use to serve you better as a client.

✅ For example, Ryan Hill Group has an in-house marketing team for custom marketing, and uses cutting edge technology to find you the right buyer. We also include excellent digital transaction management platforms to streamline the contract process online. Our marketing includes 3D tours, professional photography, virtual tours, and ready to go buyers-in-waiting - to name a few. We understand and use technology to improve your experience.

Strong Negotiation Skills
Negotiating with buyers is an art and science that requires experience, finesse and understanding buyer psychology. As a seller, you want an agent who will represent your interests and negotiate the best possible deal. Make sure any agent has extensive experience negotiating Chicago area home sales, including strategies to maximize the sale price and terms. Ask how they balance getting top dollar for your home with ensuring the deal moves forward smoothly. Also, understand how they'll negotiate home inspection issues, appliances/fixtures being left, closing dates, possession dates, etc.
✅ Our negotiation skills are evident in our homes sales history. We have sold homes within days at over asking price. Ask us for some examples!
High Quality Photography & Listing Presentation
With the majority of buyers starting their search online, high quality listing photos and presentation has never been more important. Scrutinize sample listings the agent currently has on the market to understand their photography skills and listing presentation. Are the photos well lit, high resolution and show your home in the best possible light? Do they highlight features and upgrades with closeups? No matter how appealing your home, poor photography can turn buyers away before they ever step foot in the door. Also, ensure the agent utilizes professional staging, not just wide angle shots of empty rooms.
✅ We offer TWO hours of FREE Staging to our home selling clients!
Strong Reputation and Credibility
Beyond skills and expertise, an agent's reputation, credibility and professionalism are also crucial to representing you effectively. Search online reviews and testimonials for any red flags about their customer service and ability to get results. Confirm they are an active, full-time real estate professional by checking their sales volume and years in the business. Also verify any professional designations like "Certified Residential Specialist" which requires completing advanced training and annual continuing education. Realtor associations like the National Association of Realtors have Code of Ethics requirements for members so membership conveys professionalism.
✅ Teresa Ryan is a Certified Residential Specialist, and Luxury Residential Specialist who has sold hundreds of homes in Chicagoland since 2001.
⭐️⭐️⭐️⭐️⭐️ Read our Google Reviews
Willingness to Meet Your Preferences
Every seller has unique needs and preferences, so it's important to communicate yours clearly when interviewing potential listing agents. If possible, seek out an agent who will tailor their services to meet your specific requirements. For example, if you travel often for work, you may want an agent who does virtual showings via video chat so you can participate remotely. If you have five kids and pets, you may want an agent who can schedule showings around your hectic schedule. If you have a larger luxury home, you may prefer an agent who specializes in high-end listings exclusively. Communicating your needs upfront will help find an agent relationship that works for you.
✅ We will communicate with you in the way that you prefer.
Smart Tips for Selling Your House in the Chicagoland Market
In addition to guiding you to price your home right from the start, a star listing agent should also prepare for the season, guide you through decluttering and cleaning, advise you on updating and repairing, advising you on matters like an appraisal gap option, help you with your closing timeline, and help you with your real estate needs - including helping you find another home first, if you need it. Above all else, your agent should look out for you.
✅ At Ryan Hill Group, our clients know that they are our priority. It's in our company culture to serve in excellence and create friendships (and raving fans)!
No matter your specific situation and timeline, aligning with the right listing agent for you is crucial to successfully selling your home in the Chicagoland area. Do your research and ask the right questions to find an agent that will provide the experience, skills and marketing expertise needed to maximize your sales price
We're happy to answer any and all questions. Please call award-winning residential listing expert, Teresa Ryan, at 630-276-7575 today.
List With Us (No Obligation Consultation)