How to Create an Efficient Chef's Kitchen
Posted by Teresa Ryan on Monday, August 10, 2020 at 9:40 AM
By Teresa Ryan / August 10, 2020
Comment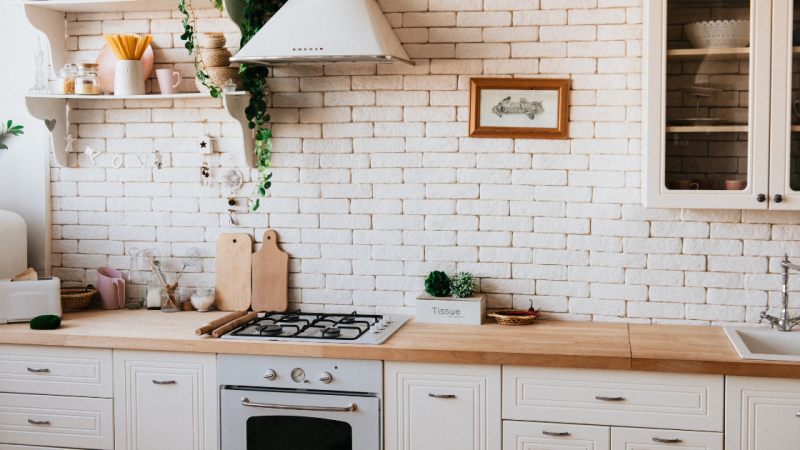 Chef's kitchens in Naperville focus on creative storage solutions, high-end appliances, and sleek designs, where you can have the perfect place to cook, entertain company, and relax. And whatever size room you have, depending on whether it's a U- or L-shaped, open galley, galley with an island, or a straight run layout – you can follow these tips on how to create a chef's kitchen more in tune-to your needs and desires:
Pantry. How you store what you have in your pantry is vital to how easily you can get to it while cooking, planning out meals, or putting groceries away. The standard pantry has storage shelves for food, small appliances, and items in bulk. If you have the space, adding a countertop inside the pantry as a serving station for breakfast or after-dinner cocktails can be a convenient time-saver for such items you might not want to always keep out when not in use.

Custom cabinetry. Cupboards and cabinets designed for your unique room will give you greater control over how you organize your pots, pans, dishes, utensils, and counter-top appliances, so that all of the space is more fully utilized. Turn bottom cabinets into drawers, or mix and match styles and hardware for upper and lower cabinets.

Colors and styles. Don't be afraid to add color schemes in your chef's kitchen! Change things up with multiple colors, wallpapers, textured patterns, and an eye-catching backsplash for the wall, hardwood or tile floors, and durable countertops to tie your kitchen together.

Room décor. Install a display shelf between cabinets to break up the flow so your chef's kitchen; this will give it an instant focal point, and is an easy way for you to display knick-knacks, plants, collector's plates, or large cookware. Also make use of the vertical space available on the wall, sides and insides of cabinets, and sides of counters, by hanging items like utensils, knives, or kitchen towels instead of having them take up drawer space.

Multipurpose island. Newer homes in Naperville tend to have island countertops in the kitchen to serve as an addition area for prepping or serving food. You can add built-in seating with a banquette and forego furniture, or merely add bar stools, and install a pet feeding station to eliminate the problem of knocking over your dog or cat's food and water dishes. And if you want to entertain larger groups, why not store a multipurpose table on wheels that can be used as a sideboard in the dining room, or serve as an extension of your island?

Appliances and sinks. If you love to cook, then efficient appliances and sinks are a must. Look for quality range hoods to minimize odors; durable stoves, and ovens in sleek designs that fit your décor, heat faster and hotter, and have plenty of storage; microwaves with features to make food-prepping a breeze; and a deep, double-bowl sink with a pull-down sprayer and gooseneck faucet, so it will accommodate your pots and pans for easier washing and rinsing. If you have the room, you can even install an icemaker to use when hosting parties, instead of making your guests go to the refrigerator for ice.

Technology. From lights to electrical outlets, and kitchen clean-up, today's technology can extend to your chef's kitchen! Energy-efficient bulbs on decorative chandeliers and pendant lights, with individual controls will provide you with adequate light any time of day; the placement of your electrical outlets and having retractable ones can be a smart way of making wires less bulky and noticeable; add a charging station in the kitchen for all your devices so that you can keep your phones and tablets handy; and finally, install a central vacuum system in the kitchen to quickly clean the floor so you don't have to lug around (or store!) a big and bulky upright or canister around the house for vacuuming!