How to Create a More Meaningful Family Room
Posted by Teresa Ryan on Tuesday, December 21, 2021 at 2:48 PM
By Teresa Ryan / December 21, 2021
Comment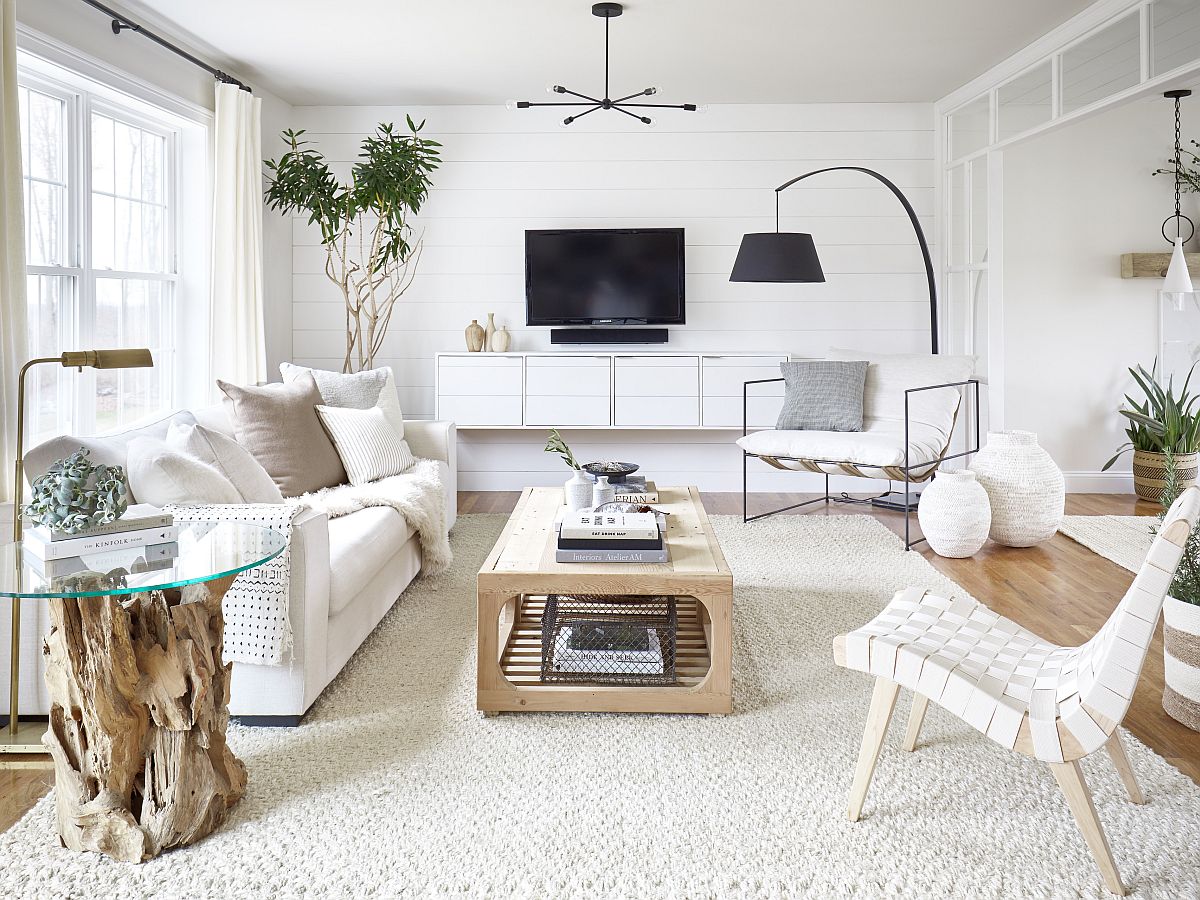 Here are some tips you can do to create a More Meaningful Family Room
The idea of a family room is for families to spend time together, in an environment that fosters communication, openness, and having fun. The problem is most families have their minds preoccupied with their personal devices, or on the television in front of them, so that they don't feel the need to have a conversation with anyone else in the room, even if sitting beside them.
So if you would like to actually have a more meaningful time with your family 'IN' the family room, follow these tips:
Put the TV away when not in use. The family room can be a fun place for watching a show together, but it doesn't have to be the sole means of entertainment! Use a tv cabinet with doors to keep the tv hidden from view when it's off, or use a stand on wheels that can be moved into position when you need it.
Make eye contact. Maintaining eye contact leads to the conversation – it's just that simple. Rearrange your chairs so that everyone seated can look at each other, rather than the tv (or opt for keeping the family room tv-free, if at all possible).
Have a variety of seating options. Let everyone choose from a combination of sofas and chairs, and at least one moveable piece to scoot closer or further away as needed. Avoid placing chairs so that people can sneak behind and catch them off-guard – instead, arrange all of the furniture in a way that lets everyone rest their backs, with a full view of the rest of the room – and people – around them. But also keep seating of equal heights so no one is sitting lower or higher than everyone else, and allow everyone an equal opportunity to stretch out. If one person wants to put their feet up, everyone should be able to do the same, to avoid any feelings of inferiority (unintended or otherwise).


Use lots of warm, ambient lighting. It helps the conversation flow and will make the room cheery.
Offer a diversion for reflection. In the course of a normal conversation, eventually, you will all need to take a break from maintaining eye contact now and again. Having a diversion to focus on for you to gather your thoughts can be helpful in diffusing tension and keeping things more neutral. A roaring fire in the fireplace, fish swimming around a tank, a bubbling lava lamp, or some type of water feature can all be soothing and decorative additions to your family room.
Create zones. While some of you might want to sit on the sofa to chat in front of the fire, others might want to unwind over a game of billiards, and maybe someone else would prefer to read a book or knit in a corner of the room or put together a jigsaw puzzle. That's the beauty of a family room – where you can do different activities and still be nearby, able to listen in or engage in conversations.
If you need assistance in selling your Naperville property please do not hesitate to contact us at www.RyanHillGroup.com. Call Listing Agent and Managing Broker of Ryan Hill Group, Teresa Ryan at 630-276-7575 for a no-obligation home sale consultation.
Get a copy of our Home Selling Guide written by Teresa Ryan specifically for homeowners in Naperville and the surrounding suburbs.
Use our amazing new Home Value tool for instant and ongoing information on your home, visit: https://bit.ly/HomeValueByTeresa
Learn Also About