How to Choose a Rug for Any Room
Posted by Teresa Ryan on Tuesday, March 1, 2022 at 2:30 PM
By Teresa Ryan / March 1, 2022
Comment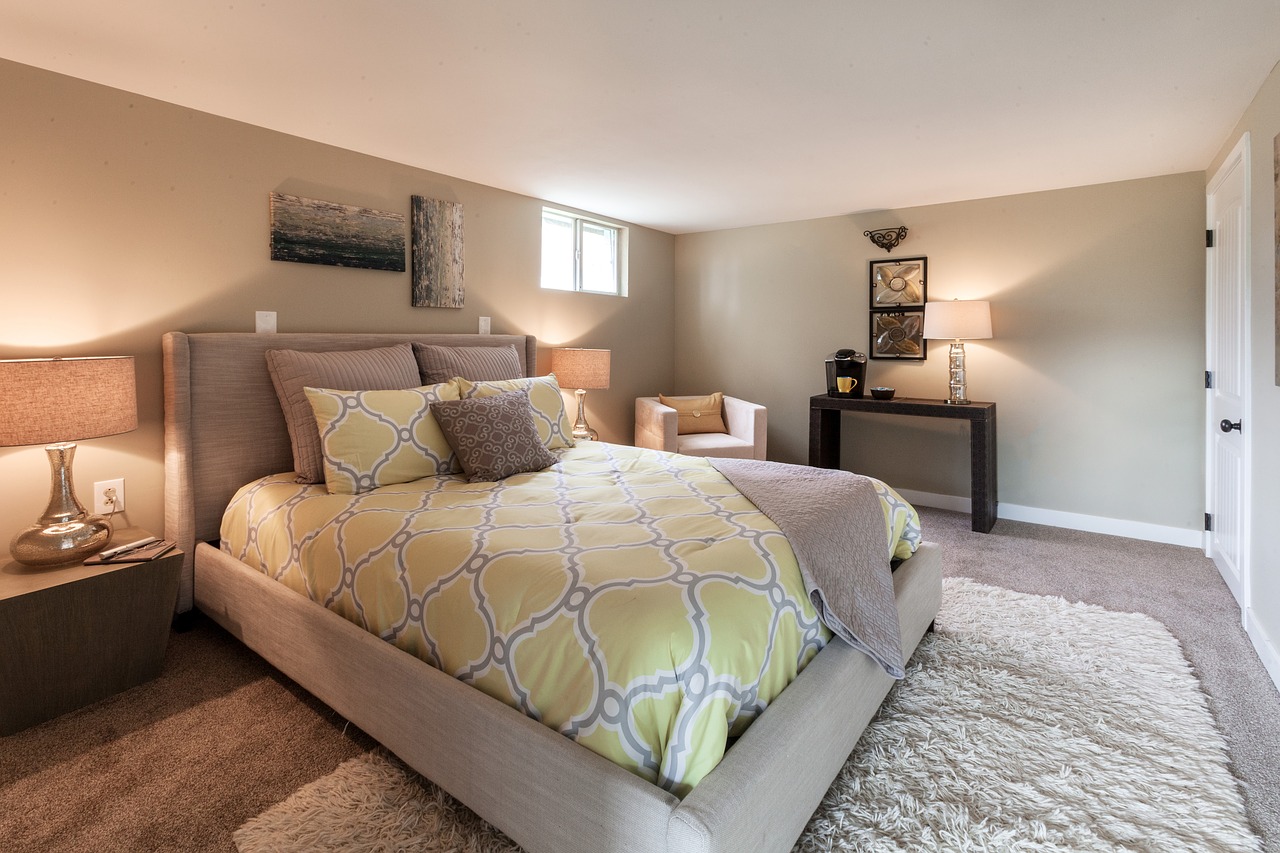 Here are some tips on How to Choose a Rug for Any Room
Do you like area rugs as part of your home décor but don't know how to pull off room design in the right way? You're not alone. Plenty of people isn't entirely sure how to do it or do it anyway – despite the end result. Rugs are not just about aesthetics though. Sometimes they serve practical purposes, too. To make sure the rug you want is what you need and functions well with the space it graces, here are some tips on how to choose a rug to match any room in your house:
Choose the right type of rug. Each fabric, design, color, size, and price all have its place. Unlike wall-to-wall carpeting, area rugs of any size are made for different uses. Knowing what you should use by room, your lifestyle, and your budget will save you from making costly or decorating mistakes. Large, high-pile rugs work best in open spaces, where the furniture doesn't cover it all up; conversely, if you are looking for a type of rug to keep clean, then a large, high-pile area rug would NOT be it. Rugs surrounding other spaces – such as your bed or dinette – work well if they are larger than the furniture but still smaller than the room they are in. That way, you emphasize the designated area, tying in the room décor with the furniture, and the area rug becomes part of the space as a whole. Textures are also important to consider – you don't want to trip over shag rugs or have problems moving chairs around any cumbersome rug every time you get up from the dining table.
Area rugs set the mood and theme in room design. When you pay careful attention to what they look like, choose complementary shades that don't wash out the room, while not looking like an eyesore. Your rugs don't have to be exact matches to the rest of the room's décor, but they do have to tie in in some way to work best with all of those things. If the room already has a lot of patterns and colors, the rug you choose should be in a single complementary color – unless, of course, you can make a bold rug stand out in the right way through the use of complementary patterns and existing colors in the room.
Know how to properly keep the rug clean. Area rugs get just as dirty and dusty as the rest of your home's floors, but with the added ability to remove the rug when it's time to clean it. But to remove all the debris that accumulates, vacuuming isn't the only thing you should be doing. High-pile rugs are best to have professionally cleaned on a yearly basis, along with any wall-to-wall carpeting (but you can also have wall-to-wall carpeting cleaned twice a year if desired since it is bound to need it faster than an area rug anyway). With medium- to low-pile area rugs, you should regularly beat the dust out of them, spot-clean as needed, or even send them to the dry cleaners. You don't want to be walking barefoot on any trapped bugs or dirt that tracks in from doorways and the corners of a room.
Stick to rugs that fit your budget. If you plan on moving or have pets or children, expensive are rugs can also have long-lasting effects even after you've spent the money on them. As in investment, you want them to be what you need – and the more you spend, you'd most likely want to get your money's worth on them. With the right care, your rugs should last you for many seasons to come. Of course, the quality of the materials used in them also says a lot about how long they will survive before succumbing to wear and tear. It's something to think about when you have the money to spend (or not) on the kind of rug you want and need.
If you need assistance in selling your Naperville property please do not hesitate to contact us at www.RyanHillGroup.com. Call Listing Agent and Managing Broker of Ryan Hill Group, Teresa Ryan at 630-276-7575 for a no-obligation home sale consultation.

Get a copy of our Home Selling Guide written by Teresa Ryan specifically for homeowners in Naperville and the surrounding suburbs.