How Recycling Your Unwanted Household Items Can Benefit The Chicagoland Area
Posted by Teresa Ryan on Wednesday, September 1, 2021 at 11:30 AM
By Teresa Ryan / September 1, 2021
Comment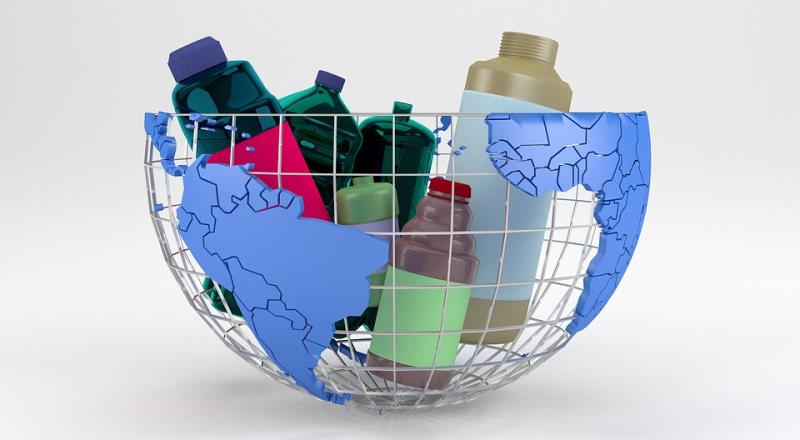 Because the world's population is growing, so are the amounts of trash and discarded items we ditch every day. And while we don't always notice it in the U.S., doesn't mean the problem doesn't exist for us. We just notice it more in third-world countries because of how differently they view trash handling and recycling. We have landfills, where we keep trash "out of sight, out of mind." As far as true recyclables go, developing countries actually make better use of whatever they can so that very little of what they eat, craft, or sell is wasted. In many ways, they are more resourceful than us. What they do discard, then, is more in the literal sense of what we consider true garbage – the putrid, stinking kind.

So just because trash is not necessarily in our streets, doesn't mean the landfills aren't overflowing with what we throw out! Here in the Chicagoland area, trash practices are constantly being addressed, and people are encouraged to recycle in many different ways, in order to help cut down on what we discard and to create new products from recyclables. Consider these statistics:
Glass bottles are 100% recyclable, and each bottle helps save the amount of energy needed to power a computer for up to 25 minutes. Sadly, glass bottles also don't decompose, so if they get thrown out and end up in landfills, they remain there indefinitely.
Although plastics often have a bad reputation, there are some ways for them to be recycled – and that's better than the alternative of not recycling any at all, considering it takes upwards of 500 years for them to decompose.
Reducing waste products and recycling others helps create jobs and save the environment. Fewer items in landfills result in less toxicity to the land, air, water, which equates to quality of life for plants, animals, and humans.
Recycled paper products or items packed in such recyclables create 70% less pollution than non-recycled paper materials that get thrown away.
Turning Trash Into (Someone Else's) Treasure
While we can all stand to reuse more of what we purchase, there's no shame in getting rid of what we don't want. But the responsible thing is in what we do to purge them from our lives when they no longer suit our purposes.
It can be useful to donate to places like The Salvation Army, Goodwill, or to a local family or animal shelters – but did you know that sometimes our well-intended donations still end up as trash? That's because there is often so much more donated than such places are equipped to hold. Fortunately, there are other things you can do with items you no longer need if you are willing to take the time to sort them out to donate according to who really needs them.
If you live in the Chicagoland area, here's a list of what you might lying around in your house and where you can donate them right now to be put to use:
For further resources, check out:
If you need assistance in selling your Naperville property please do not hesitate to contact us at www.RyanHillGroup.com. Call Listing Agent and Managing Broker of Ryan Hill Group, Teresa Ryan at 630-276-7575 for a no-obligation home sale consultation.