Decorating Your Winter Garden Outside Your Naperville Home
Posted by Teresa Ryan on Tuesday, November 1, 2022 at 9:00 AM
By Teresa Ryan / November 1, 2022
Comment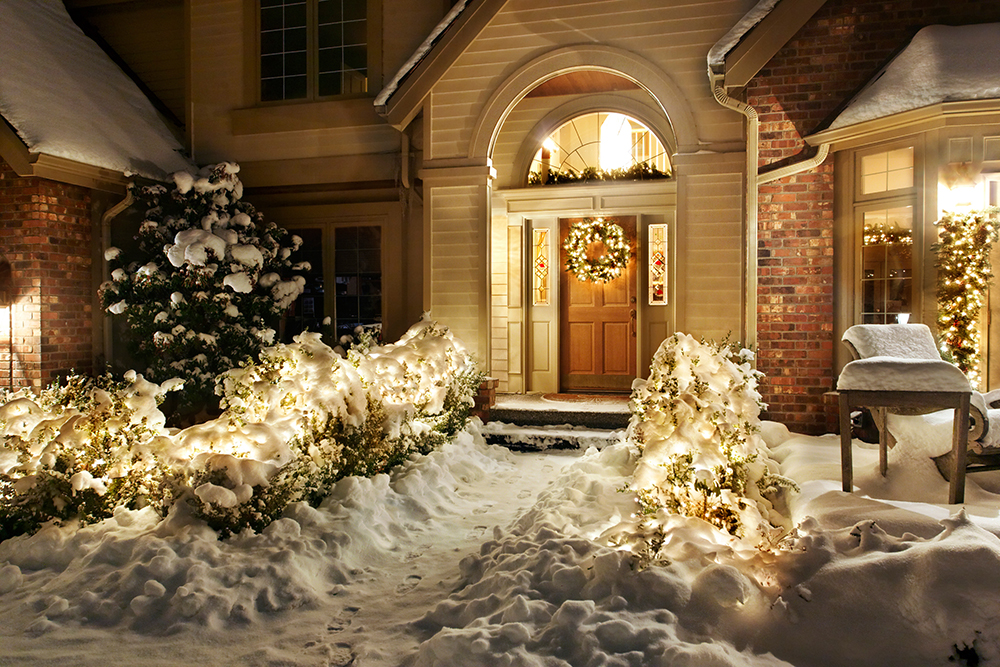 Just because cold winter winds and polar vortexes are the norm in Illinois during the winter months, it doesn't mean you have to settle for a bland or boring landscape surrounding your Naperville home all season long! You can continue having a lovely garden to bring you enjoyment through some of the dreariest and gray days yet to come by decorating it with rich and vibrant colors, textures, and sizes. It's all in how you plan it now, well ahead of the harsh cold and snow.
Hopefully by now you've already fertilized the lawn for next spring, cleaned out all your gutters, pulled up weeds, and removed all dead plants – including vines and those that have already harvested their fruits and vegetables, so now you are ready to focus on what you should do to transform your garden into a winter wonderland.
Here are some tips for decorating the garden for winter:
Use charming containers as planters. What you have in your garden will look that much prettier with different outdoor planters that are both durable and decorative. Ideas include using containers such as wheelbarrows, large terracotta pots, hanging wire baskets covered in moss, urns, concrete planters, window boxes, or DIY planters from nature by using tree stumps in your yard.
Arrange your garden in plain sight. The best part of having a winter garden is being able to see it through your windows or doorway, even if you can't go outside to view it up close on a rainy or gloomy day.
Brighten the garden with the use of lighting, lawn ornaments, sculptures, and bird feeders. Outdoor lights as well as the Sun can illuminate the beauty of your garden and its décor when you use colorful gazing balls, stained glass bird feeders, and interesting sculptures.
Include winter plants in your landscape. To add variety to the backdrops of dogwood, maple, or evergreen trees on your property, try these winter favorites in your Naperville garden – American Senna, Yarrow, Blue Wild Indigo, Joe Pye Weed, Ironweed, Christmas Rose, Muskingum Sedge, Culver's Root, Stiff Goldenrod, Coreopsis, Snowdrop, Boxwood, Winterberry, Camellia, and Witch Hazel.
But even if you don't have all that much room or desire for an outdoor garden or landscape, you can get your fix of bold winter greenery and colors around town by visiting the Morton Arboretum or Chicago Botanic Garden all season long, walk along the Naperville Riverwalk or the trails found at any of the Naperville District Parks.
Fun Facts about Winter in Illinois
Did you know?
On average, Illinois has 5 winter storms per year. However, in the winter of 1921-1922, the State saw only 2 storms, while in 1977-1978 there were 18!
Most severe winter storms in Illinois are likely to occur in January, but that's not to say you can't rule out storms to occur around the week of Christmas, or even the beginning of March.
Canadian Geese won't migrate south until it gets very cold or there is as much as 20 inches of snowfall on the ground.
Great Horned Owls, plentiful to Illinois, nest during the winter months and are one of the first to lay eggs in spring.
If you need assistance in selling your Naperville property please do not hesitate to contact us at www.RyanHillGroup.com. Call Listing Agent and Managing Broker of Ryan Hill Group, Teresa Ryan at 630-276-7575 for a no-obligation home sale consultation.
Get a copy of our Home Seller Guide written by Teresa Ryan for Chicagoland home buyers, visit: FREE Home Seller's Guide