Best Fishing Spots Near Naperville
Posted by Teresa Ryan on Monday, January 16, 2023 at 2:00 PM
By Teresa Ryan / January 16, 2023
Comment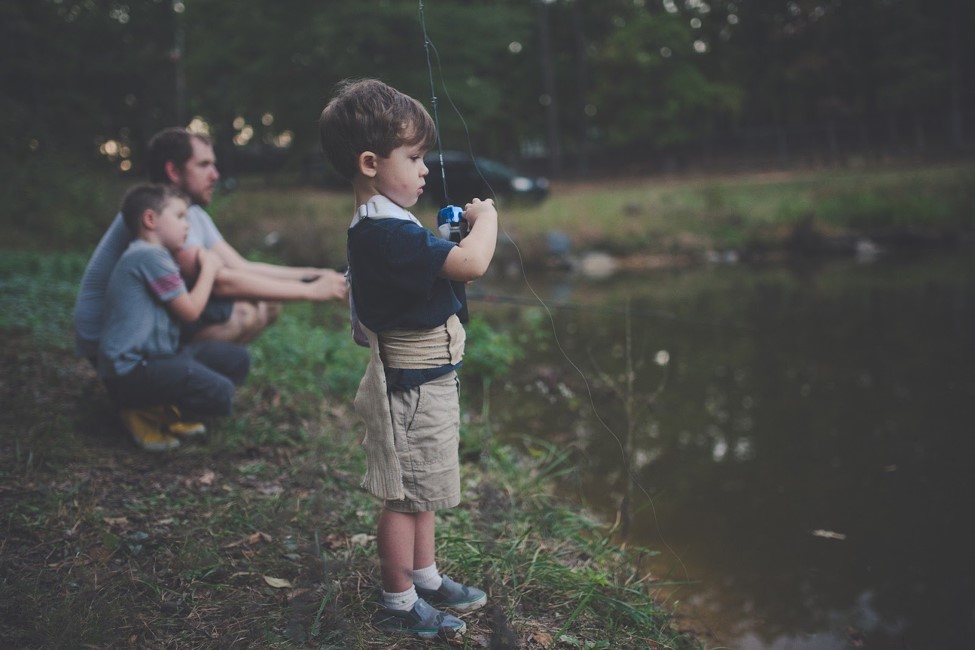 If the thought of reeling in some rock bass makes you excited, the areas in and around Naperville, IL have plenty of fishing spots where you can enjoy the thrill of the sport and relax in nature. Whether you fish for recreation, self-satisfaction, or for social interaction, these top sites will provide you with hours of enjoyment all summer long:
Lake Osborne (Naperville, IL)
If you've not visited Lake Osborne in a while, this summer is the perfect time to go. Here in the last few weeks, the wildflowers have been bursting with color, and as always, there is a variety of fish to catch in the reservoir, including rock bass, largemouth bass, carp, bream, bluegill, catfish, pumpkinseed sunfish, sunfish, panfish, and bullhead. It's also a great place for picnicking, biking, or walking along its scenic trails.
Silver Lake (Warrenville, IL)
Located in the Blackwell Forest Preserve, the 62-acre lake is recommended as an excellent source for finding bluegills and bass. Other family-friendly activities at the preserve include camping, picnicking, or exploring the paths and trails on horseback, by bicycle, or on foot.
Whalon Lake (Bolingbrook, IL)
Since 2008, this 81-acre gravel pit lake has offered open-water fishing for anglers of all types, including those with special needs. Managed by the Forest Preserve of Will County and the Illinois DNR, there are many natural and manmade habitats around the lake, and only pole fishing and two-line fishing are allowed. The best fish to catch include yellow bass, carp, and fingerling walleye.
Blackberry Farm (Aurora, IL)
As a living history museum in the Fox Valley Park District, the farm recreates pioneer living through many family-friendly activities. In addition to fishing, you can ride the train or carousel, visit the petting zoo, or explore the farm itself. There are also several events held at Blackberry throughout the year, including an upcoming family-fishing day on July 24th from 10 a.m. to noon.
Herrick Lake (Wheaton, IL)
Located in Herrick Lake Forest Preserve, sport fishing and boating are available at the 22-acre Herrick Lake, where you can find crappie, largemouth bass, or even flathead or channel catfish. The preserve spans 885 acres and is home to several species of wildlife to discover while picnicking or hiking, biking, and horseback riding on trails. Youth Cabin rentals are also available.
Mudd Lake (Naperville, IL)
Located in McDowell Grove Forest Preserve, Mudd Lake offers 22 acres of fishing for sunfish, bluegill, carp, catfish, and bass. The preserve is 465 acres on which there are woodlands, picnic grounds, a boathouse, a dam, and trails for horseback riding, bicycling, and hiking.
Rice Lake (Wheaton, IL)
Located in Danada Forest Preserve, the 36-acre lake is open to anglers 16 and older. Facility rentals for hosting banquets and events are available at the preserve, and there are several trails, picnicking sites, and an equestrian center with programs offered throughout the year.
Hidden Lake Forest Preserve (Downers Grove, IL)
This preserve's fishing opportunities are not just found in the 15 acres of Round Meadow Lake or the 10 acres at Eagle Lake – the real prize is in the additional hidden glacier-dug pond, which is considered the true "Hidden Lake." Catch crappie, bluegill, channel catfish, and bass. Fishing is available for anglers 16 years and older. Boating, picnicking, and jogging/hiking trails are also available here.
Are You Looking for a Naperville Home For Sale?
If you need assistance in buying or selling your Naperville property please do not hesitate to contact us at www.RyanHillGroup.com. Call the Listing Agent and Managing Broker of Ryan Hill Group, Teresa Ryan at 630-276-7575 for a no-obligation home sale consultation.
Get a copy of our Home Buyer Guide written by Teresa Ryan for Chicagoland home buyers, visit: FREE Home Buyer's Guide