Are Grandparents Moving To Be Closer to Their Grandkids
Posted by Teresa Ryan on Wednesday, October 11, 2023 at 3:00 PM
By Teresa Ryan / October 11, 2023
Comment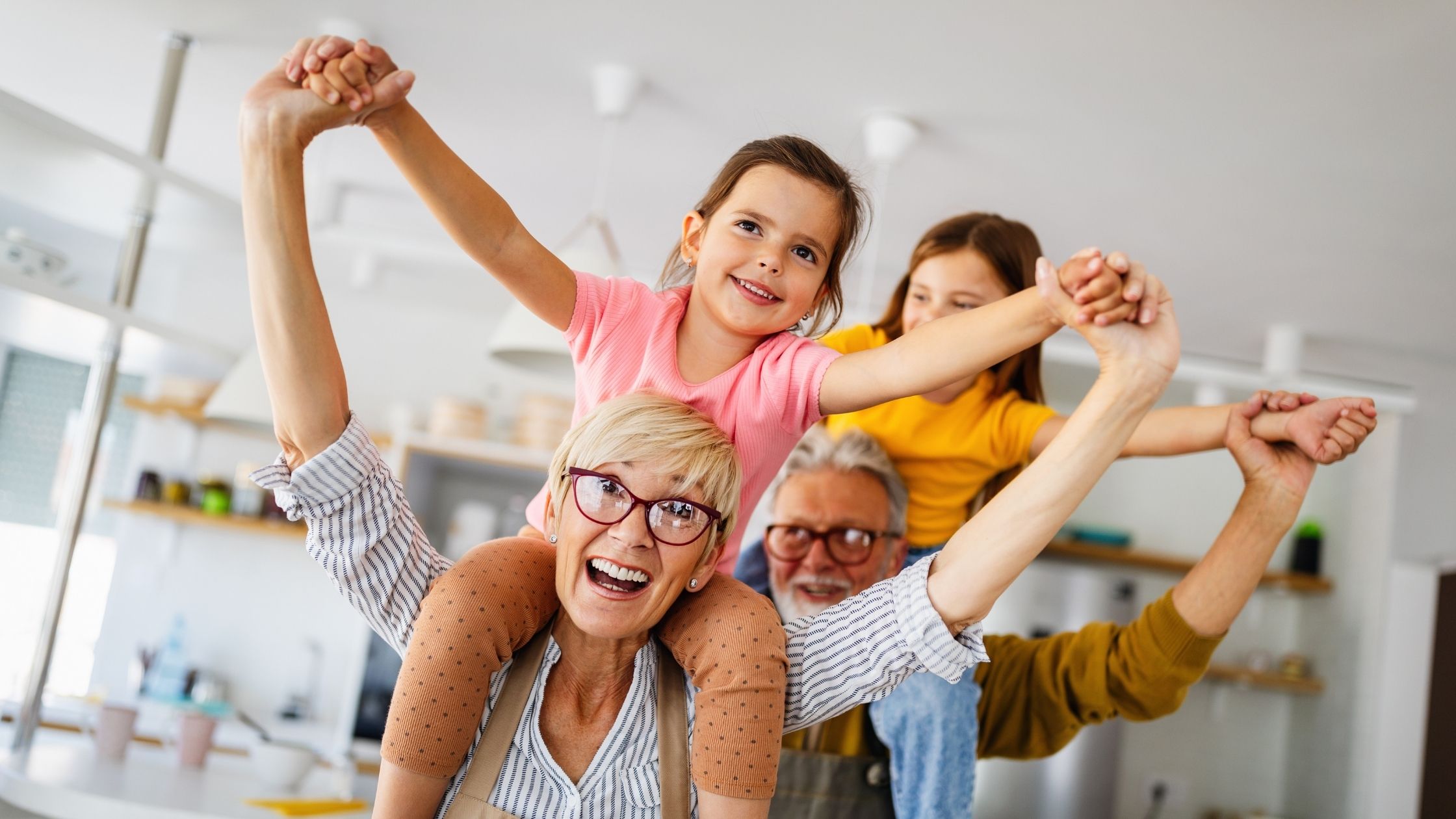 During the COVID-19 pandemic, families around the world faced the difficult decision of distancing themselves from their loved ones, especially grandparents and their beloved grandkids. Health concerns were paramount, and many grandparents were advised to stay away from their grandchildren, particularly as schools began to reopen. The risk of visiting with their grandkids, who might have been exposed to the virus at school, was too great.
Now that the pandemic has gradually receded, grandparents are more eager than ever to reunite with their grandchildren and make up for the lost time apart. But how are they making that "Grandparent Wish" come true? The data reveals that many are making a significant move to ensure they get more quality time with their cherished family members.
Grandparents Are Moving to Be Near Loved Ones
Recent data from the National Association of Realtors (NAR) paints an interesting picture: people between the ages of 55 and 74 are relocating farther, often more than 100 miles away, than any other age group (see graph below):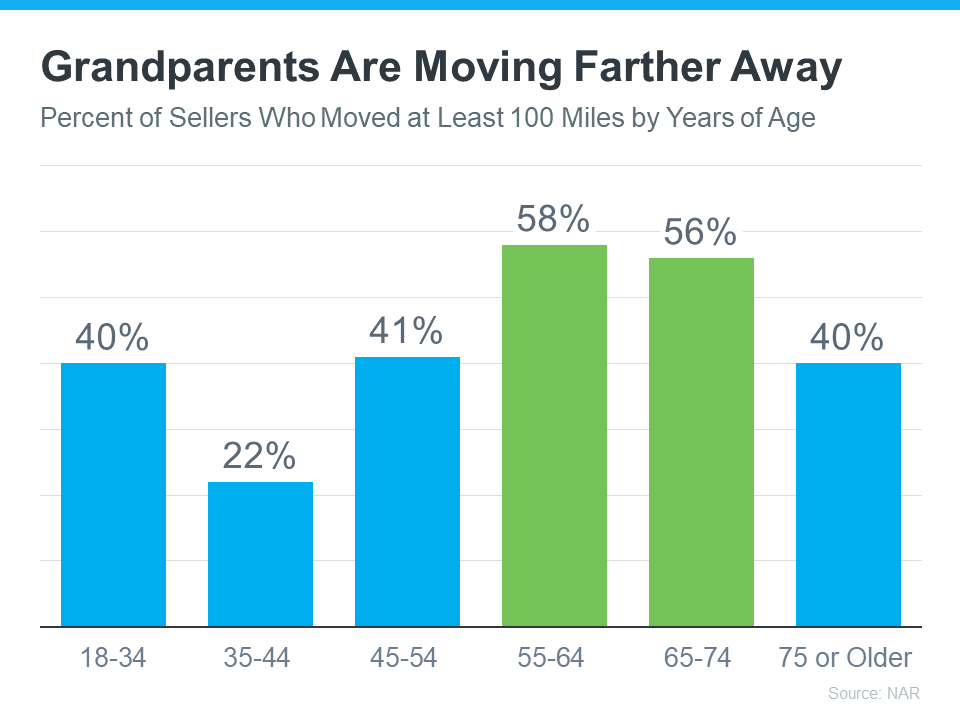 The average age of grandparents in the United States is 67 years old. It's only logical to conclude that at least some of those who are making such long-distance moves are grandparents themselves. But what is driving them to move such considerable distances?
The same NAR report reveals that the primary reason people move is to be closer to loved ones (see graph below):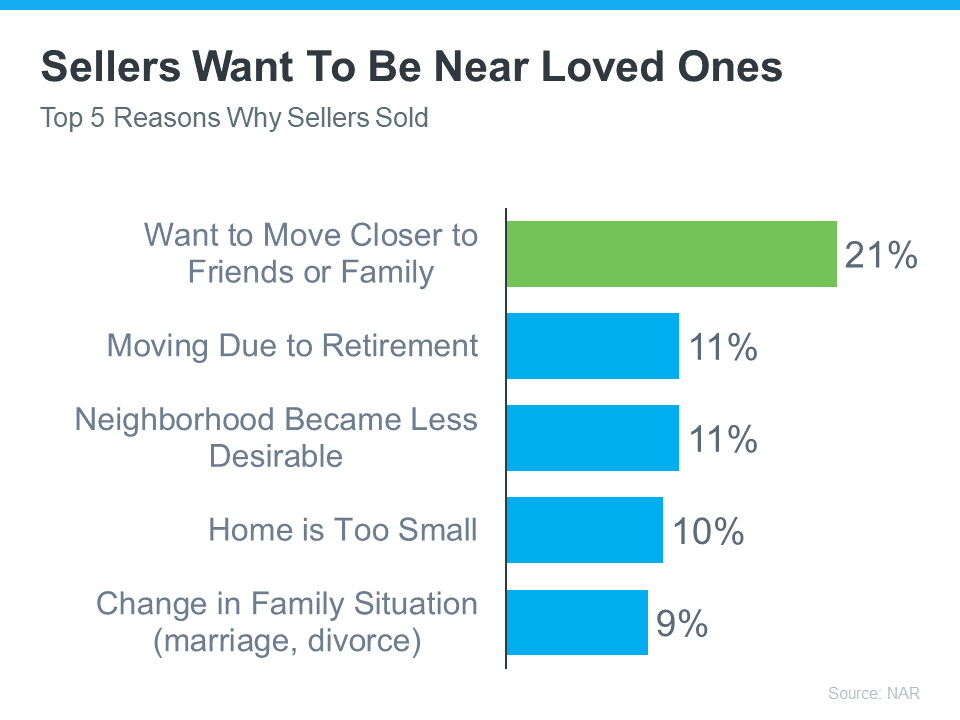 Based on this data, it's safe to say that many grandparents are fulfilling their wish of spending more quality time with their grandchildren by making the decision to relocate closer to them. After experiencing isolation and loneliness during the COVID pandemic, this is undoubtedly a heartwarming development.
The Significance of Grandchildren
If you're a grandparent, you understand the immense importance of your grandchildren in your life. You may be willing to go to great lengths, including selling your current home and moving, just to be nearer to them. As Vance Cariaga, a journalist at Go Bank Rates, aptly explains:
"Never underestimate the power of grandchildren – especially when it comes to lifestyle and financial decisions. Recent data shows that many baby boomers are relocating further away from home than they used to so they can be closer to their grandbabies."
Bottom Line
The data unequivocally demonstrates that grandparents are willing to move significant distances to be closer to their grandchildren. If you are a grandparent with a strong desire to reunite with your loved ones, you can likely relate to this trend. When the time comes for you to make the decision to be closer to your cherished family members, don't hesitate to connect with real estate professionals who can assist you in finding the perfect home to enjoy more quality time with your grandchildren.