Answers to Your Top 10 Questions About Selling Your Naperville Home
Posted by Teresa Ryan on Thursday, August 12, 2021 at 11:41 AM
By Teresa Ryan / August 12, 2021
Comment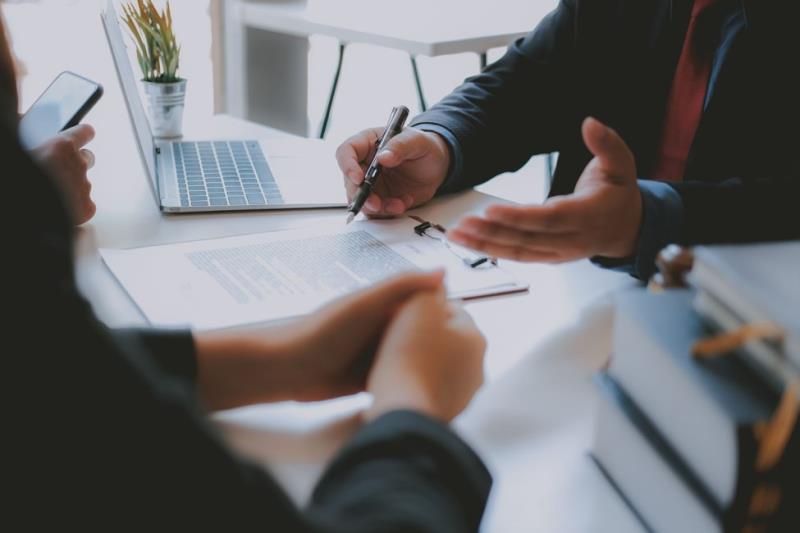 Homeowners in Naperville, IL can benefit from knowing these answers and tips about selling your home.
The following are the top 10 most frequently asked questions:
1. When is the best time to sell my Naperville house?
While it might vary, the market tends to pick up in spring, with peak times between January through May, and again September through October. Of course, this doesn't mean that you can't sell when the time is right for you, but keep in mind that whenever you do list your home impacts how long it might take to sell, and at what price. Ryan Hill Group is committed to helping you in any season, and we will do what it takes to help you achieve that goal! Choosing the right REALTOR® will help give you the peace of mind you need to make that happen.
2. How can I help prepare my home for sale?
A salable home is one that makes a positive impression upon prospective buyers. While it's possible that repairs might be factored into the asking price, rather than you having to make the repairs yourself before listing your home, it is still up to you to make the overall space (both inside and out) look attractive. Cleanliness is a must – along with the organization. Buyers can't fully appreciate a home if it is cluttered, hard to walk through, dirty, disorganized, or poorly lit. Minimize such gaffes by ensuring that the lawn is well-tended, and all rooms are at least kept tidied and smelling fresh prior to any showings. Also, remember that any repairs you decide to make will help drive up your asking price, so it definitely doesn't hurt to do what you can ahead of time.
3. How much should I sell for?
To best answer this, your options to make such a determination can be found from either having an appraisal or comparative market analysis of your Naperville real estate. Having an appraiser review the statistics of the surrounding neighborhood and others like it, compared with the condition and your home's features and size, will help determine its property value. And while you can perform a cost comparison on your own, a real estate broker can save you time and do a comparative market analysis instead. Results are based on the sales and listings of other homes similar to yours. Overall, with the right price and condition of your home, it will sell that much easier.
4. What do I need to disclose?
The type of information needed in your disclosure should pertain to the home meeting building codes and permit requirements, homeowner's association fees, any present defects, or anything else that can materially affect the cost of your home.
5. What contingencies can be made?
Contingencies, or clauses, are written as part of your selling contract and can include the financing (costs associated with the sale and closing of the home prior to purchase), and inspections (where the buyer has the right to have the home inspected for any problems that might not have been known ahead of time or undisclosed). During such negotiations between you and the buyer, the ultimate goal is to satisfy both parties so that you can go on to making the sale.
6. What if my house doesn't sell fast?
Sometimes, the list price may need to be lowered in order to meet the market's demands. Other suggestions are to increase advertising exposure and make repairs to the home to draw further interest. However, sometimes even after all these measures, the market still might stall. When that happens, it is best to remove your home from the market and relist it when it picks up again.
7. Should I sell this home before buying another one?
While it is completely up to you to decide, the answer really lies in your ultimate goal – is it selling the house (even if the sale price is lower than the listing price), or earning enough of a profit to put towards a new home? There is always the chance that you could be saddled with two simultaneous mortgages with which to contend, putting the pressure on for you to sell your home that much faster.
8. Can I sell my home for less than my mortgage?
In some cases, such a sale that is less than the mortgage cost is considered a "short sale." If the lenders do not agree to negotiate for the short sale price, it can result in a foreclosure, the sale of which goes back to the lender.
9. What happens if I get a better offer after I've already accepted an offer?
Since it is a contract, it can be difficult to get out of an offer once you accept it. However, it might be possible to have the buyer agree to back out of their offer, with or without your paying them to do so. To minimize the hassle of this from occurring, however, make all attempts at sticking to the offer you accept, once you are sure that it is right for you.
10. How will bankruptcy and foreclosure affect my credit?
Sometimes declaring bankruptcy or having your home foreclosed on are unavoidable. In bankruptcy, it is possible for you to continue living in your home, by having a repayment plan. In both bankruptcy and foreclosure, they affect your credit negatively, upwards of 7-10 years, and can make it difficult for you to refinance or obtain a loan for the purchase of a new home again. That being said, however, lenders can all be different, some more lenient than others. The best thing is to keep improving your credit until you can be granted a home loan once again.
~~ Call Teresa Ryan for a no-obligation consultation ~~