Answering Your Top 10 Questions on How to Sell Your Naperville Home
Posted by Teresa Ryan on Tuesday, September 27, 2022 at 10:00 AM
By Teresa Ryan / September 27, 2022
Comment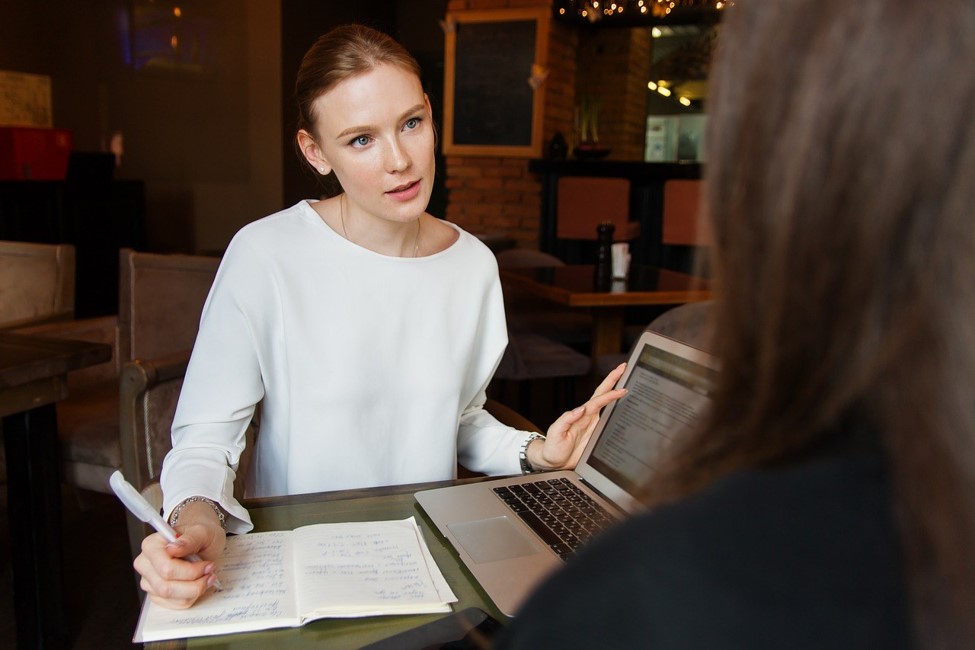 With the market currently shifting, and Fall is on the horizon, now is a great time for you to sell your Naperville, IL home. If you are a move-up buyer, here are some tips on what you need to know so that your home can sell that much faster!
Do I have to sell my home before buying another one?
Families may have a lot more to consider than single male or female homeowners when it comes to selling a house, but it also depends on what you intend to accomplish by selling your Naperville home. Do you wish to sell quickly, regardless of whether or not you get what you are asking for, or are you willing to wait for the house to sell so you can use the profits towards a new home? You might very well end up having to pay for two home payments at the same time until the one you are selling is off your hands, so plan accordingly.
Should I sell my home for less than what's left on the mortgage?
You can, but be forewarned that a short sale is up to your lender. If the lender doesn't want to negotiate a price for short selling your home, the home can be foreclosed, which means it then becomes the lender's possession. It is more in your interest to do everything you can to sell your Naperville home at a rate that gives you a profit so that you aren't left unable to make up the difference to satisfy the lender. Talk to a short sale certified real estate agent like Teresa Ryan, if you've got questions.
Will my credit be affected if I file for bankruptcy or have to foreclose on my home?
Despite your best efforts, sometimes families and singles are left with no choice but to file for bankruptcy or let their homes foreclose due to things like job loss, health problems, divorce, or death. Whether or not you are allowed to remain living in the house until you can satisfy a repayment arrangement after filing for bankruptcy, or if your home goes into foreclosure and you have to surrender the property, your credit score will be affected negatively for at least 7 and up to 10 years. During that time, it might be challenging to establish a new line of credit in order to refinance or purchase another home. The best thing you can do is to work out a plan with your lender if at all possible and find ways to improve your credit in the meantime.
Is there a specific price for which I should sell my home?
While there is no "magic number" when it comes to selling your home in Naperville, IL, the best determination for coming up with a fair price would be to run a comparative market analysis of the property or have it appraised. You or your realtor can run the market analysis, based on what other homes in your area have sold or are selling for. By enlisting an appraiser to determine your home's value, he or she will take into account the surrounding neighborhood, and all of the property's attributes and current condition, in order to make the best assessment of its worth. When you get a full picture of the property value, from there you can list a price that makes the most sense. Get an estimate now, click here.
When should I plan to sell my home?
As far as seasons go, Spring is generally considered when the market is viable, peaking between January and May, before settling down until September through October. While families and single male and female homeowners can do well in selling year-round, buyers with children tend to be more agreeable to completing a sale and moving in when it doesn't interfere with their children's school schedules – particularly if such a move involves changing vicinities or districts. If this is your first time selling a home, you really can choose to list your home at any point that's right for you…it's just that ultimately it might affect how long it takes to actually sell.
What do I do if my house takes longer to sell?
Again, if the season is a factor, you might want to consider selling your Naperville home during peak times. If you have already done that, you might need to reevaluate your asking price to ensure it reflects the current market. Also, increased visibility of your advertising, or renovating the home in some way to boost its selling points can help generate more interest. If nothing else, you can always un-list and relist at a later time to try again, if you have that flexibility.
What if someone makes me a better offer than one I've already accepted?
Unfortunately, it becomes sticky to do that once you've already agreed to the terms of a contract with someone. As a result, it can set you up for having legal action taken against you. However, if the first party is agreeable to backing out, or if you can work out some sort of monetary compensation, you might be able to accept the other offer. It is by far better to accept an offer only after determining it is right for you, before making a determination so you don't end up in such a position.
What are contingencies?
Contingencies are clauses in your contract that stipulates aspects of the sale. These might include financing associated with the closing of the home or its sale, inspections, or any home improvements that you agree to do prior to the purchase of the home. Additionally, the buyer does have the right to inspect your home, whereupon he or she might suggest other contingencies for you to both agree upon.
What types of things should I disclose ahead of time?
Typically, homeowners include information about the home being up to code for building codes and meeting permit requirements, any building anomalies, fees and costs associated with the homeowners' association, and anything else that has the potential to impact the cost of living in your house. Overall, it doesn't have to be a long list of things, and your realtor can help you determine which things are best mentioned at the time of listing your Naperville home.
How do I prepare for selling my home?
For starters, think about what you would want prospective buyers to see if they are coming to view your home for the first time. Help them to see its potential the way you want them to see it, and the effort you put into that impression is vital to how successful you will be. Also, think about what you would be looking for in shopping for a new home, or what attracted you to the one you were selling when you bought it. From there, you can help it look its best by making repairs, keeping it neat and clean, and, most of all – inviting. When house hunters can easily maneuver through your home and have a pleasant experience, they are more likely to keep it in mind. But don't only think about inside-outside counts, too! Whatever you can do to make the property look good will only benefit you that much more.
Are You Looking to Sell Your Naperville Home?
If you need assistance in selling your Naperville property please do not hesitate to contact us at www.RyanHillGroup.com. Call the Listing Agent and Managing Broker of Ryan Hill Group, Teresa Ryan at 630-276-7575 for a no-obligation home sale consultation.
Selling a home? Here's a free Home Selling Guide with all the information, tips, and tools you will need to successfully sell your home in Chicago's Western Suburbs.