Activities and Events for Retirees in Naperville
Posted by Teresa Ryan on Thursday, June 16, 2022 at 3:21 PM
By Teresa Ryan / June 16, 2022
Comment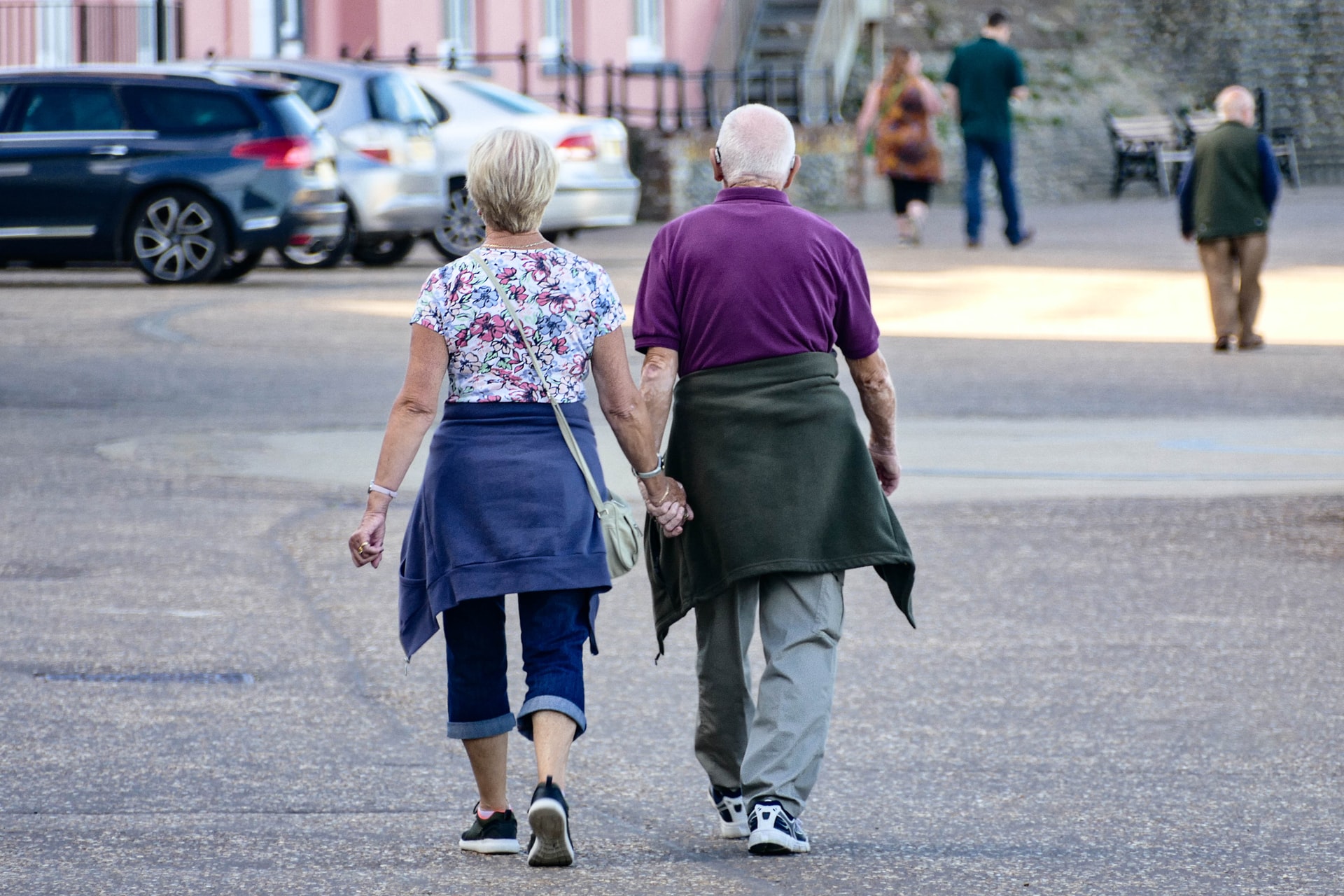 If you are a retiree looking for fun things to do around Naperville and to connect with the community, choose from these activities and events!
Naperville makes a convenient location for retirees to spend their time connecting with their family and friends, or to unwind with any recreational pursuits they desire, without having to go far. Some places around the city are within walking distance, while others are merely a 15-20 minute drive by car or public transportation. Many neighborhoods near such community landmarks are also geared towards the 45+ crowd, offering seniors the added incentive of provided transportation or onsite activities and events.
Explore downtown Naperville. From dining to shopping, cultural events, and outdoor concerts, there is a growing variety of things to do all centrally located downtown. Check here for current and upcoming events, promotions, and shows.
Go shopping at the Fox Valley Mall. Located in nearby Aurora, IL, this large mall offers you such retailers as Macy's, JC Penney's, Sears, Carson Pirie Scott, and Bath & Body Works, among many more.
Attend Naperville Parks District events. If you like bingo, book clubs, fitness programs, craft classes, day trips, and nature programs, then you won't want to miss any of the offerings available for free or low-cost by browsing through the current calendar here for further details and registration.
Join clubs and interest groups for seniors. Depending on your age, there are many social clubs and groups for retirees to join in Naperville. The Senior Social Club admits ages 55+, providing its members with meetups for coffee or drinks, bowling, dancing, and more. Or, if you're looking for a support group for coping with loss or illness, get the help you need with Visiting Angels.
Dine out for a casual or gourmet meal. Hungry for international cuisine or local fare? Sample some of the best of Naperville at Traversos Restaurant, Lou Malnati's Pizzeria, Sharko's BBQ, Catch 35, Fire it Up, Meson Sabika, Totopos, Portillo's, The White Chocolate Grill, La Sorella di Francesca, Old Town Pour House, Delirio, Gemalto's Wood Pit BBQ, The Jalapeno Grill, Naf Naf Grill, Fiesta Burrito, Cooper's Hawk, Maggiano's, Empire, Meatheads, Giordano's, Sullivan's, Hugo's Frog Bar and Fish House, Burrito Parilla Mexicana, Butterfield's Pancake House, Schmaltz Delicatessen, Egg Harbor Café, Bricks Wood Fired Pizza and Café, Ted's Montana Grill, Heaven on Seven Naperville, Kumo's Ancient Bistro, Morton's, and Fiamme.
Get involved in the community. Use your vast professional experience or love for special causes by volunteering at local non-profits and charitable organizations in and around Naperville.
Attend Naperville Senior Center Adult Day Services programs. If you're looking for fitness and other activities, chances are you'll find them at the Naperville Senior Center.
Live in a neighborhood with other seniors. Whether you want to live independently, have a roommate, or in a group setting, there are many retirement communities throughout the Naperville area, with a full schedule of events year-round. If you are 55+, try the Carillon Club, Hampton Park, Hobson Villas, or browse through

this list

.
If you need assistance in buying or selling your Naperville home please do not hesitate to contact us at www.RyanHillGroup.com. Call Listing Agent and Managing Broker of Ryan Hill Group, Teresa Ryan at 630-276-7575 for a no-obligation consultation.
Get a copy of our Home Selling Guide written by Teresa Ryan specifically for homeowners in Naperville and the surrounding suburbs.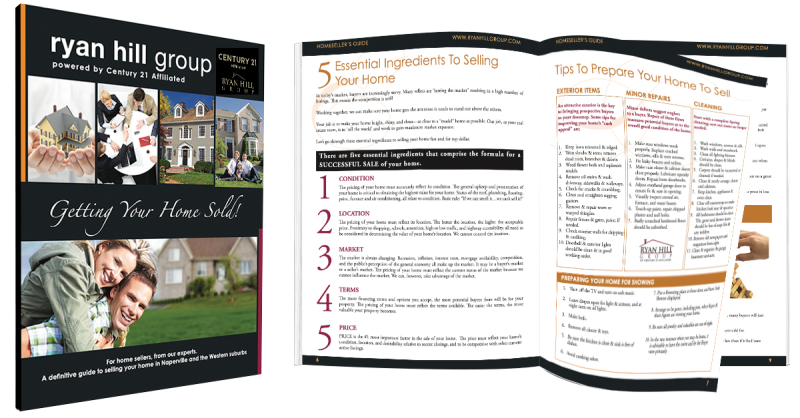 You can also get a copy of our Home Buyer Guide written by Teresa Ryan for Chicagoland home buyers, visit: FREE Home Buyer's Guide