9 Organizing Tips For Naperville Moms On the Go
Posted by Teresa Ryan on Wednesday, January 19, 2022 at 2:00 PM
By Teresa Ryan / January 19, 2022
Comment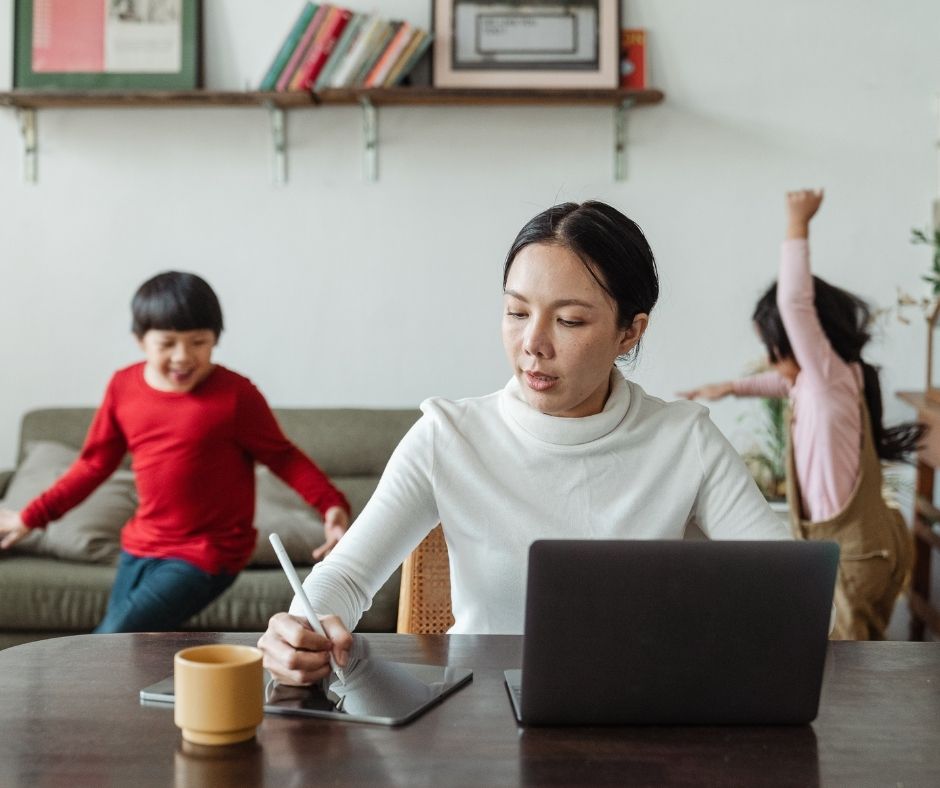 Busy Naperville moms know how challenging it is to stay organized when trying to juggle work, the home, and everyone's schedules. In our frantic-paced world, everything is at a constant speed, and if you don't stay focused during all of your waking moments, chances are you'll end up being late to your appointments, or you'll forget to take something with you when leaving the house. Along the way, you might not always have the time or inclination to start or finish cleaning, organizing, or getting rid of things your children and the rest of your household might no longer need. And that's when two things can happen: either you will get further behind no matter how hard you try, or you simply admit defeat and pay someone else for the task so you can maintain your sanity. The first is admirable, and the second is smart.
But whatever side you find yourself on, you will benefit from incorporating these 9 organizing tips for Naperville moms on the go into your daily routine:
Wake up first and get ready for the day before everyone else. That way, you're not rushed, you can have peace and quiet while you prepare, giving yourself time to plan out the rest of your day.
Prepare dinner ahead of time. Once you're ready for the day, it's easy to spend 5-15 minutes planning out your dinner and taking care of time-saving tasks such as peeling or chopping vegetables and pre-measuring ingredients, so that dinner takes less time to make come evening. Better yet, if you have a crock-pot, you can even put together a meal and let it cook all day while you are at work or busy running errands.
Eat meals at the same time each day. If you stay on a schedule for cooking, serving, and eating each meal, you help everyone maintain a routine and may even eliminate your family asking "is it ready yet?" because now they'll know what to expect and when.
Do laundry regularly. How frequently you launder might vary, but if you have a routine for doing it, you will have less of an opportunity to let it pile up or forget to have clean clothes for when you need them.
Allow for free time. If you don't give yourself an hour or two to unwind, you'll end up resenting others and burn out so that you can't function to complete the rest of your busy schedule.
Clean rooms no more than 15 minutes per day. Either at the beginning or end of the day, set a timer and go from room to room straightening as needed, and/or concentrate on the rooms that get the dirtiest every day – the bathrooms and kitchen. Suggestions include wiping down counters, washing or drying dishes, cleaning the toilet bowl, and polishing faucets and mirrors.
Use a notebook. Jotting down your notes and ideas, making lists, or journaling, are best done with paper and pen to keep you organized, rather than having to rely on your electronic devices which will need to be kept charged if you want to use them everywhere you go.
Email yourself (or set reminders). As you unwind at the end of the day to reflect, that's when it is the prime time for you to write out your reminders and goals for tomorrow. By emailing them to yourself or putting them on your calendar, you will be more likely to follow through with those tasks the next morning.
Know when to say no. As a mom, you can only do so much. There are only 24 hours in a day, and only so many tasks to which you can commit. By prioritizing your time, you can better determine which tasks aren't worth committing to, so those are the ones that you will have to turn down if you want to maintain your sanity.
If you need assistance in selling your Naperville property please do not hesitate to contact us at www.RyanHillGroup.com. Call Listing Agent and Managing Broker of Ryan Hill Group, Teresa Ryan at 630-276-7575 for a no-obligation home sale consultation.

Selling a home? Here's a free Home Selling Guide with all the information, tips, and tools you will need to successfully sell your home in Chicago's Western Suburbs.