8 Reasons Why Your Naperville Home Should Have a Rec Room
Posted by Teresa Ryan on Monday, August 10, 2020 at 9:02 AM
By Teresa Ryan / August 10, 2020
Comment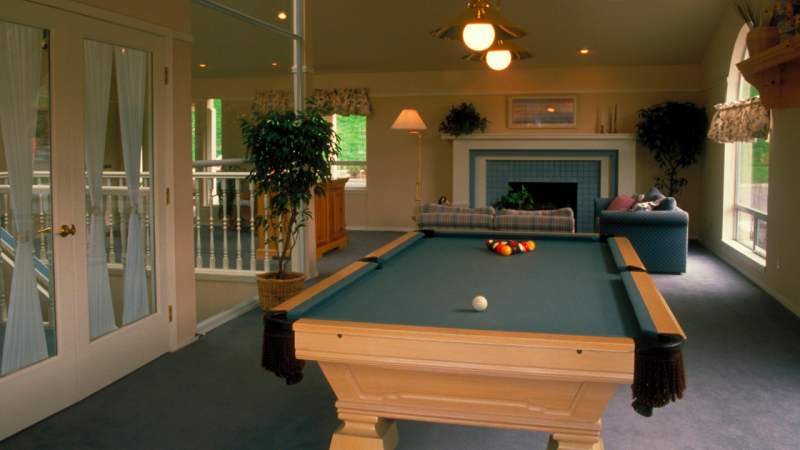 Do you and your family have a favorite place in your Naperville home where you can unwind and enjoy playing games together? Having a rec room can give you the space to incorporate everything from table tennis to air hockey, and still have it be a comfortable room for all of you to come together or spread out into different zones and spend quiet time doing various activities in smaller groups or by yourself.
Here are the top 8 reasons why your Naperville home should consider having a rec room (or even a rec corner):
Host parties without having to have guests wander the rest of your house. With all the entertainment centrally located, you can have everyone mingle, play games, or unwind in one room. And since it's a fun place to be, you can theme it how it best suits your style of fun – be it a game room for your teens and their friends, a man cave for football buddies, or whatever else you can think of.

Create a new source of entertainment. Having a rec room in your vacation home can make all the difference in beating boredom while making memories with your family. Or, if you are looking for a way to make your primary residence more lively, a dedicated rec room will definitely perk it up.

A rec room can be posh. Just as a rec room can be a casual atmosphere, it can also serve as a fancy place for you to surround yourself with luxury. Fill the room with a decorative throw rug, elegant upholstered chairs and pendant lighting, and whatever other touches that inspire your creativity and boost your mood when needing to de-stress, or when hosting intimate gatherings.

A rec room can double as your family room. Everyone's games and hobbies can be conveniently located in your rec room so that you can spend time together without having to split up and go elsewhere in the house.

Turn an unused room of your house into a rec room. Do you have a spare office, bedroom, or dining room you no longer need to use for those purposes? All of them can easily be turned into a rec room, and keep it just as functioning as the rest of your Naperville home.

Affordable entertainment options. Even if there are just some board games, jigsaw puzzles, and a foosball table, whatever you include for games doesn't have to be a lot – just something for everyone who lives there. By spending time in the rec room, you are at home, rather than spending money elsewhere and not have to worry about closing time! And when you make sure to stay stocked with snacks, you may not be in any hurry to have a night out on the town after all.

There's no wrong way to decorate a rec room. For a hassle-free rec room, a simple table and chairs, good lighting, and music may be all you need to play a game of cards or other tabletop games . Add wall art, and you still have an inviting rec room.

Your rec room can be temporary. Even if you are short on space, you can turn a section of your Naperville home into a rec room on weekends or whenever you have the urge to crack out the games with your family. Look for items that can be stored out of the way until you need them – such as with a dart board on the wall, cabinets holding your games and movies, and a folding card table that stores in the closet until it's needed.