8 Factors That Can Affect The Cost of Your Home Insurance Premiums
Posted by Teresa Ryan on Thursday, March 25, 2021 at 5:38 PM
By Teresa Ryan / March 25, 2021
Comment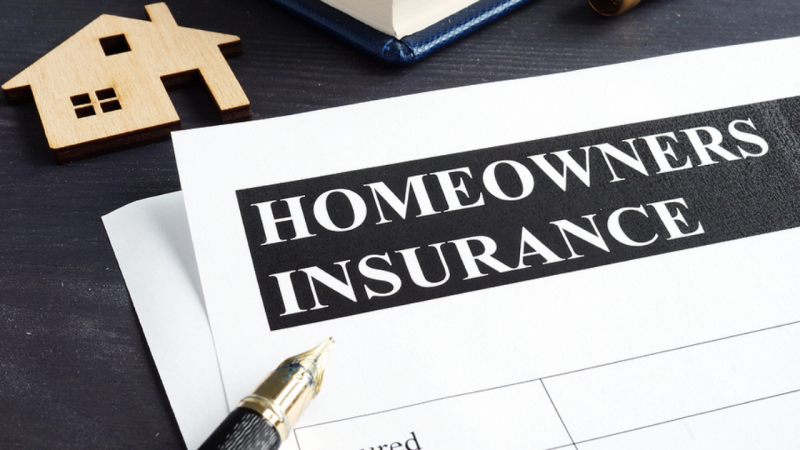 We all recognize the immense role that home insurance plays in protecting our homes and our belongings. Sometimes, though, you can't help but wonder:
"Why is my comprehensive home insurance premium so high?"
"What's driving premium rates up?"
"Why am I paying so much more this year than I did last year – even with the same insurer?"
Insurance companies look at many factors and use various criteria when setting your home insurance rates.
Here are 8 things that can influence the cost of your homeowners policy:
1. The Home's Replacement Cost
Insurance companies calculate home insurance premiums primarily based on the replacement cost of your home, which is the amount of money it would take to rebuild the structure from the ground up in case of a total loss.
Keep in mind, though, that your home's replacement cost is not the same as its market value. The market value of your home includes the land that it sits on, and is so much higher than the replacement cost.
To avoid over-insuring your home, make sure you're getting quoted based on replacement cost and not market value.
2. Location
Where you live can actually impact your home insurance rates. People who live in neighborhoods with higher theft, crime, and vandalism incidents often have to pay higher premiums.
Moreover, residents of areas that are less prone to natural disasters enjoy much lower insurance rates than those who dwell in States that are commonly hit by flooding, earthquakes, and tornadoes.
3. Age and Construction of The Home
One of the first things that insurance companies look at when assessing a home is its build and structure. The older the home is, the more expensive its home insurance will be. This is because most old homes use expensive, sometimes-hard-to-find materials, and are usually more difficult to repair.
Newer residences built with fire-resistive materials get an average of 25% to 35% of insurance discounts compared to other homes.
4. Condition of The Roofing System
As roofing systems age, they become less effective in protecting the building against the elements. The condition of your roof plays a significant role in determining the amount of your home insurance you have to pay.
Homes with newer roofing systems typically see reduced insurance premium, while those with older roofs pay more. Insurers can even refuse you coverage if your roofing system is in really bad shape.
5. Insurance/Credit Score and Claims History
Your insurance score, which is in many ways similar to your credit score, can affect your ability to secure favorable home insurance rates. Lenders consider applicants with low insurance scores as financial risks and are often given higher premiums or are denied a policy altogether.
People who have made multiple claims, regardless of the nature or amount of the claim, also tend to experience an increase in their home insurance rates.
6. Remodeling Projects
Any improvements that you've done to your property – whether it's a kitchen makeover, a swimming pool, or a new patio, will add to the value of your home. However, these additions will also make your home more difficult and expensive to rebuild in case of a loss, so expect an increase in your premiums.
Always inform your insurance agent of any remodeling or improvement projects in your home. These endeavors may raise your premiums, but at least you're sure your coverage is up-to-date.
7. Home Safety and Security
It's not uncommon for insurers to reward discounts to homeowners with improved safety and security systems. Deadbolts, surveillance cameras, smoke detectors, and fire and burglar alarms amp up your home's security while reducing your overall insurance costs.
On the other hand, having a pool or trampoline in your backyard poses safety risks and increases the chance of injury within your property. These amenities may be fun, but they can also cause your insurance premiums to rise.
8. Your Marital Status
This may come as a surprise, but it's true: the single life could be costing you. Insurance companies consider people who are living alone as high-risk because their homes are often left empty and unattended when they're at work or out doing something.
Married couples are far less risky to insure because there's a higher chance of someone being at home in case of fire or other emergencies.
When purchasing a homeowners policy, don't immediately sign with the first insurer you talk to – especially if you think their rate is a little bit on the higher side. Shop around. Compare multiple quotes. There's bound to be a better deal out there somewhere!
Are You Looking for a Vacation Home in Naperville?
If you need assistance in selling your Naperville property please do not hesitate to contact us at www.RyanHillGroup.com. Call Listing Agent and Managing Broker of Ryan Hill Group, Teresa Ryan at 630-276-7575 for a no-obligation home sale consultation.