6 Areas of Your Home to Fix Before Selling
Posted by Teresa Ryan on Tuesday, July 13, 2021 at 11:44 AM
By Teresa Ryan / July 13, 2021
Comment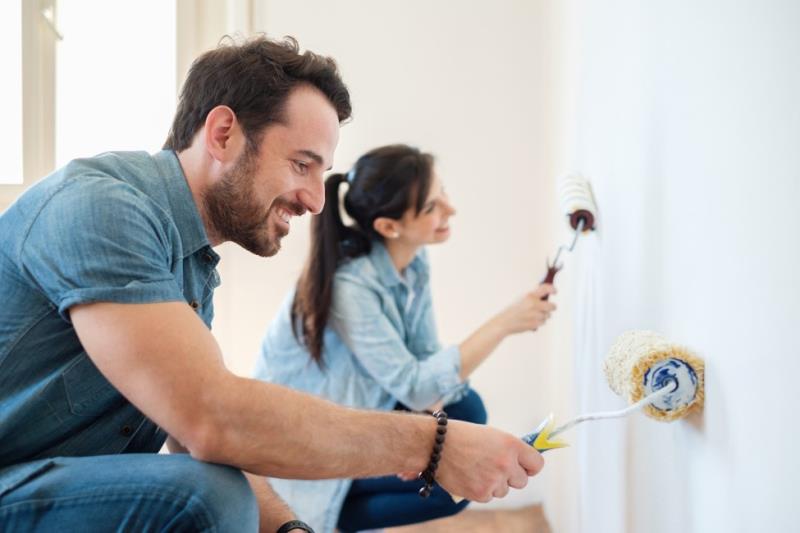 Are you trying to sell your home, but need to fix it up first? In order to know what potential buyers are looking for, you must understand which projects to tackle to hold their interest. Because part of buying a home is a visual experience, it makes sense to choose to fix up areas so that they look good and are durable. No one wants a rickety house that is falling apart, dingy, drab, or unsafe.
So after you have finished decluttering and cleaning inside and outside your home, it's time to take a closer look at what comes next. Here are 6 areas of your home to fix before selling:
Mechanical and structural repairs.


Having an a/c and heating system that works is a must; as are pipes that are leak-free, and a roof without any soft spots. Since you want buyers to be confident when choosing your home as an investment, they must be assured that key areas are working. Have those repairs completed well before you even put your home on the market, or else add contingencies in your selling contract for a credit to the buyer for what the estimated repair costs would be to have those repairs done?

Outside your home.


Even a picture-perfect home needs to be touched up every now and then. Starting with any broken or missing shingles on the roof, bricks that need to be repointed, siding that could stand to be replaced, or updates to your landscape, these exterior fixes will help reverse what time and weather have done, making all the difference in giving potential buyers a favorable first impression of your home enough to want to come inside and make you an offer.

Inside your home.


Weathering isn't limited to outdoors; inside your home could use some TLC too, including touching up the walls or repainting them in entirely new colors to hide any scratches, scuffs, or smudges; repainting or replacing your front door, and updating your lighting fixtures and switches.

Update the kitchen.


The kitchen is the heart of any home, and while you do want it to look attractive to potential buyers, you also don't need to spend a lot of time or money to achieve this. Start by updating appliances or redoing the backsplash or installing new cabinetry or countertops, and buyers will appreciate the room for what they can, in turn, add to it to make it their own.

Update the bathrooms.


Sometimes all it takes is swapping out a vanity mirror and lighting with more modern ones. But even if you have to regrout the tile or have the plumbing fixed, those are a necessity you don't want to skip – no one wants to walk into a poorly lit, rundown bathroom with problematic water or sewer lines.

The floors.


Floors show signs of aging much earlier than the rest of the house, and redoing them in some way will bring lasting value to your home's worth. The flooring of all kinds can match any budget, depending on your needs.
By ensuring your home is ready before you decide to list it, you will see a faster sale at a price more to your liking.