5 Steps to Decluttering Your Home
Posted by Teresa Ryan on Tuesday, March 23, 2021 at 12:24 PM
By Teresa Ryan / March 23, 2021
Comment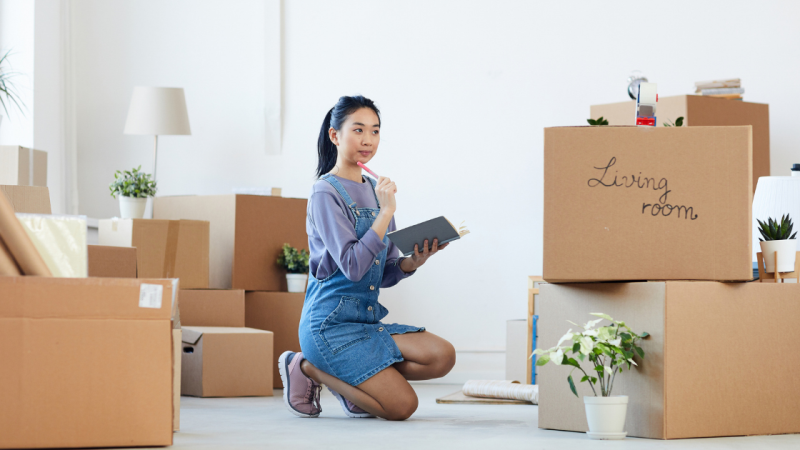 If it sounds like an impossible task to maintain a clutter-free home, it really isn't! With a few minor changes to your daily routine, you won't have to struggle with endless hours lost on decluttering. This will prove invaluable when entertaining guests, or when trying to sell your Chicagoland home – because you will always be at the ready.
Have a place for everything. You don't want to rely solely on storage baskets, cabinets, or bins to contain items you don't necessarily want out in plain view, otherwise, it becomes tempting to want to keep filling up the containers without sorting through them – and eventually, you will have a hard time trying to find specific things you might need. Instead, scale back on the quantity of what you own, rather than doing without altogether. No one says you have to be a minimalist, but you also don't have to give yourself more work for later. Taking care of only keeping what you use or need will take up less space overall, and keeping it organized will make it easier when it comes to having to find what you're looking for. Also, make sure to put away everything at each day's end, and you'll always be good for tomorrow.
Make use of vertical space. Shelves complete a room. Chances are you have more room to spare vertically than you do horizontally in any given room of your house. There are usually only so many things you can add at eye-level or lower – but the higher you go, the more room you might have for open shelves or cubbies for everything from knick-knacks to books. By always being able to see what you have stored, you can designate each shelf or cubby accordingly, no matter what room they are in – even in the garage or your deck. Note: for displaying unique or special interest items, opt for a cabinet with doors, to save yourself the hassle of having to dust.
Clear and organize the entryway. It stands to reason that an entryway as a highly-trafficked area most frequently accumulates a greater variety of miscellaneous items that don't belong there. Combat this by making the hallway a functioning mudroom – add hooks to hang up hats, scarves, umbrellas, or coats; and cubbies, baskets, or a storage bench for outdoor toys and shoes. Here, too, by only keeping what you need, you can make the hallway look more inviting for the perfect first impression.
Maintain efficient pantries, cabinets, or closets. Stackable storage jars for pantry items can make all the difference in how you arrange dry goods and items in bulk, while stackable bins in bathroom, utility, or bedroom closets for linens, books, toys, clothing, or bath products can all serve to free up space in their designating rooms, which means even less clutter for you! When storing away pots and pans or dishes in cabinets, make the best use of the space according to the size of the items, including the use of dividers to avoid wasted space.
Multipurpose furniture and other elements. Whether as a kitchen banquette with built-in storage shelves, or an ottoman that stores blankets and pillows but also seats guests when needed, or a table that has retractable plug-points, hidden or combined storage can truly be just as much of a timesaver as it is a money-saver.
With your walls and cabinets, closets, and bins organized, the rest of your house will be so much easier to maintain!
Are You Looking for a Vacation Home in Naperville?
If you need assistance in selling your Naperville property please do not hesitate to contact us at www.RyanHillGroup.com. Call Listing Agent and Managing Broker of Ryan Hill Group, Teresa Ryan at 630-276-7575 for a no-obligation home sale consultation.