5 Eco-Friendly Uses for Fallen Leaves in Your Naperville Yard
Posted by Teresa Ryan on Monday, August 10, 2020 at 9:06 AM
By Teresa Ryan / August 10, 2020
Comment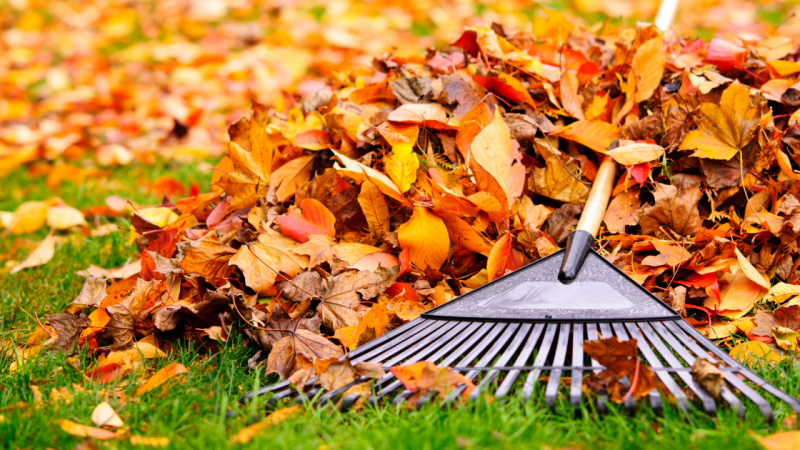 The cooler days and fewer hours of sunlight have already made the trees turn and drop their leaves. And if your Naperville home has trees in the yard, you've probably been spending a great deal of time raking and filling up bags with leaves – repeatedly (unless you have a landscaping crew who does all of that tedious work for you, instead). But rather than keeping stock in yard bags and filling up bag after bag of dead leaves, or pushing leaves into the street for leaf-sweeping service to take care of the problem, put down the rake and grab a pile of leaves: it's time to use them in your garden!
The benefits of using fallen leaves in your garden are numerous:
Leaves cost you nothing, and your supply is only limited by the amount you can collect.
Leaves add potassium, phosphorous, and microbes to the soil in your garden beds.
Leaves increase your garden's ability to hold water.
Leaves help cultivate the soil during the winter.
Here are 5 ways to use the leaves in your Naperville yard to improve your lawn and garden:
Don't rake, mow the leaves into your lawn. As you shred up all the leaves and grass together, they will benefit the ground beneath so you won't have to worry about extra fertilizers later.

Layers of leaves improve your lawn. Whole or shredded, the leaves of any of your trees will do nicely and with the same benefits to your garden as there are to your lawn.

Mulch leaves for a great Spring garden. Collect the leaves into a pile in an area or enclosure where they won't easily blow away. Keep them wet, turning them throughout the winter so that they will break down into leaf mold, which becomes rich mulch that you can use in the spring for your lawn and garden beds.

Create a compost pile and mix in the leaves. If you've already been in the habit of maintaining your own compost pile, dried leaves, as well as any twigs, all make great sources of carbon to help keep your compost going during the winter.

Create a protective shield for your outdoor plants. To help insulate your potted plants and give them a boost come springtime when they go from dormant to actively growing again, cluster them in pots against the west, east, or north side of your house, and cover them with as many leaves as you can, including in between each pot. Make sure to build up a deep layer of leaves that will stay in place. You'll want to avoid letting water get onto them if you don't want water to freeze inside of the pots and cause them to crack or break. Place them under an overhang is useful to keep water away, as well as adding an enclosure (such as with chicken wire) to keep leaves or pots from moving. By doing this, both your plants and their pots should do just fine over the winter.
Leaf Resources in Naperville
As a reminder, the city of Naperville does have a burn ban on leaves within the city's limits, but encourages residents to mulch with or bag leaves as much as you can. Naperville does provide a weekly leaf collection program where they will collect bagged leaves, now through December 9th. To participate, you must:
Use 32-gallon paper waste bags (not provided by the city), labeled for collection, or a wheel barrow. Both must be at the curb at 6 a.m. during your regularly scheduled trash collection day.
Bags are limited to no more than 60 pounds. Wet leaves, however, will weigh more, so keep that in mind when filling up the bags.
Purchase stickers for all bags or containers used for leaf collection at the cost of $2.10.
Alternatively, you may choose to participate in Naperville's final bulk curbside leaf collection program date for the season to have leaves swept away from the streets. Other than the Historic District (with streets swept on November 5th, 12th, and 19th), residents must have their leaves raked into the street by November 14th to be swept by November 23rd. When raking, make sure to avoid drains, and have leaves in the street no later than 6 a.m.
For more information on these Naperville leaf collection services available to you, visit https://www.naperville.il.us/services/brush-leaf-and-yard-waste-collection/bulk-curbside-leaf-collection/.