4 Smart Ways to Protect Your Chicagoland Home When You're Away
Posted by Teresa Ryan on Monday, June 21, 2021 at 11:54 AM
By Teresa Ryan / June 21, 2021
Comment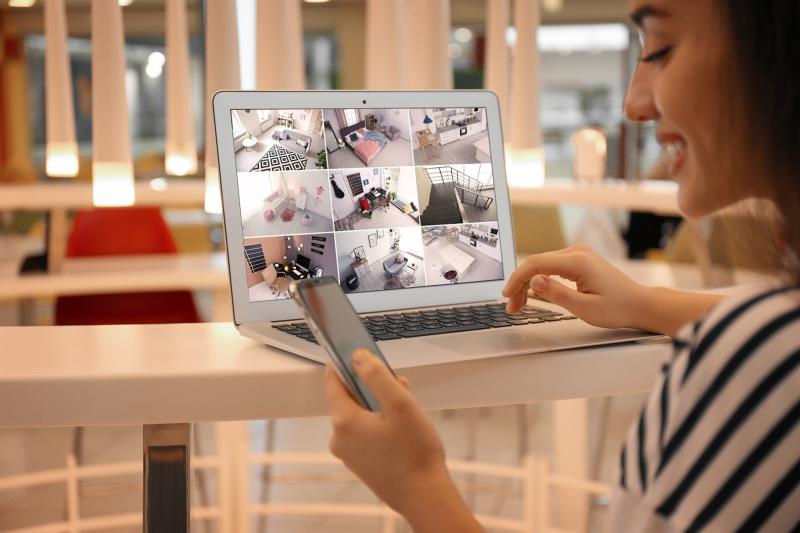 Having shorter days means darkness comes earlier, and with it, greater chances for people to lurk in the shadows while chasing out your home. And while it doesn't even have to be while you're on vacation this holiday season, it can be even when you are at work, out shopping, or even taking a quick jog around the block. Burglars come in many forms and can be waiting for you to leave for any length of time so they can break in. If you're worried about how to keep your home safe against intruders when you are away, don't leave your Chicagoland home vulnerable. Protect it with these 4 smart tips:
Invest in a good alarm system as well as security measures for all windows and doors. All it takes is for a burglar to find one place where your home isn't adequately secured for them to gain entry. And from there, they can easily do a quick smash-and-grab job – with or without there even being an alarm. An intruder can do more damage than you'd think in the time it takes for a home alarm to go off (roughly around 60 seconds). Leaving any valuables in plain sight of windows or doors can also make it that much easier and more tempting a choice for burglars. So make it tougher for them to get in so that if they do, chances are they will attract attention from neighbors who would be more likely to call the police if they see or hear any suspicious activity.
If you are going for more than a full day, let a trusted neighbor (or a family member or friend) know when you will be out of town. Have that person collect your mail, or ensure that the newspaper is brought in each day so that anyone casing the neighborhood won't see telltale evidence that you've not been home in the past day or longer. Also, if the designated look-out knows that you are away, and sees anything going on at your house, he or she will be more likely to alert the police, knowing that you aren't there.
Time your lighting. Lights that come on when they should, and turn off during the day, are important to avoid tipping off potential intruders that you aren't home. If you don't have the ability to program lights or use a timer you can adjust with your smartphone, at the very least, see if the same person to collect your mail wouldn't mind stopping in to turn on/off lights for you for each day you are away.
When using social media, don't mention being away until after the fact – if at all. You'd be surprised how many people are looking for homes to break into all because people mentioned or checked into their destinations, or posted photographs and videos, giving online savvy criminals the opportunity to track down where you live so they can be sure to visit your house without your being home! Instead, wait until you are back home before sharing details from your trip, and be mindful of who you allow seeing your statuses and updates on Facebook, Twitter, or Instagram.