4 Quick Ways to Give Your Home a New Look
Posted by Teresa Ryan on Thursday, April 22, 2021 at 5:24 PM
By Teresa Ryan / April 22, 2021
Comment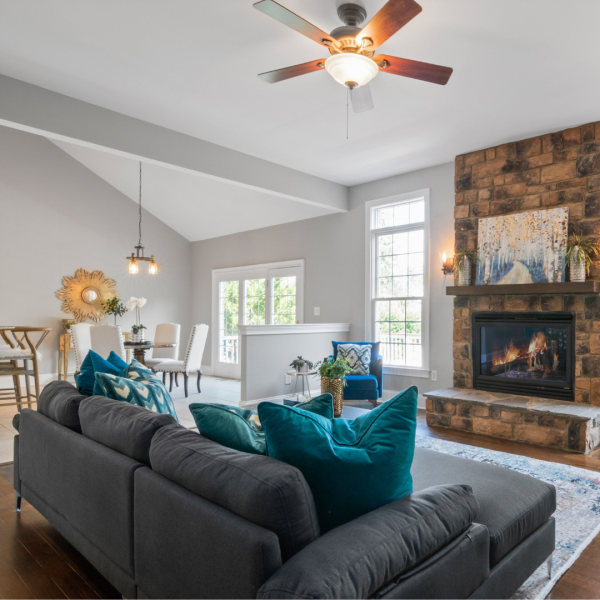 Nothing transforms your home faster than how it appears – both inside and out. And what that means is, color is the key! The way you use color, and where, determines how well everything else you use or decorate with will fall into place. There is no room for old, faded, or peeling paint – not if you want to create a lasting impression.
Are you looking to revamp your home for the summer? Here are 4 quick ways to do so:
1. Multipurpose your colors.
Gone are the days where you have to paint in several steps just to complete the job. Especially if you are looking for cost-effective ways to paint the home, an all-in-one paint-and-primer combo lets you paint the exterior or interior with just one coat. Top choices to look for include Benjamin Moore Aura, Sherwin-Williams SuperPaint, and Behr Premium Plus Ultra.
2. Choose your colors wisely.
Darker colors can be just as dramatic as bright ones – and all colors as a whole add different personalities to the rooms where they are used. Yellows give a cheery feel to a sitting room, while olive speaks of tranquility and nature in any room. Red evokes energy, and its sister shade of pink creates joy. Need some inspiration? Take any of these fun quizzes to help you find your paint color personality to glean ideas.
3. Own the colors.
If you're going to paint your house, then you must love the colors you choose! It's not good enough to have it done just because someone else says it looks good. If it doesn't make you feel happy or express a part of who you truly are, then maybe you ought to take a step back and keep exploring colors until you find one that really speaks to you. Your favorite hues can be used anywhere. All it takes is some creativity in the execution.
4. Decorate first, then color.
It's tempting to do the opposite and make your furniture and wall and floor décor match the paint. But if you do that, you aren't working with what you have – particularly if suddenly the shade you choose for paint clashes with everything else, making you have to buy all new furniture and accessories! Instead, take a look at all that you own first, and then you can match paint that would complement your existing pieces. That way, you can take a look at which colors you have more of, and see if you can put together a color scheme.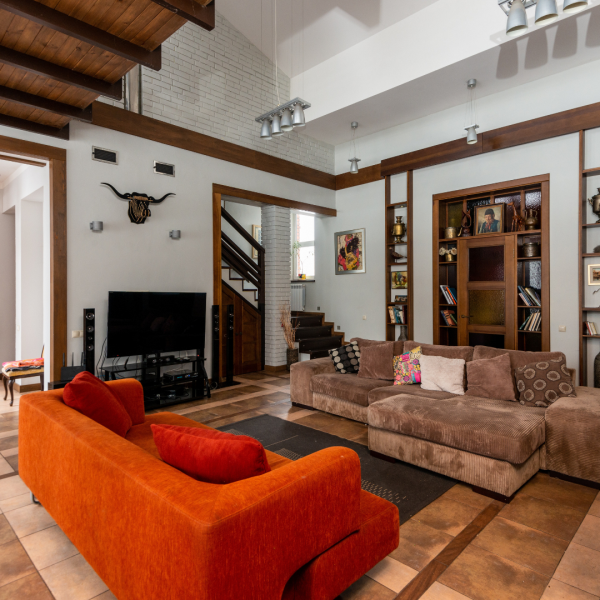 Color Your World
Check out these 10 room colors and the emotions they stir, or if you're trying to sell your home, try staging your home using these color tips.
Some painting reminders when tackling the repainting of your home:
Clean the walls – both inside and outside of the home before painting.
Get expert advice to ensure your paint doesn't contain lead.
Don't rush.
Paint as conditions allow – not when it's overly hot, windy, or wet.
If painting by yourself, use brushes and rollers unless you are experienced enough to use sprayers.
Buy enough paint to keep from having to run out and buy more mid-job.
Use professional paint and rollers or brushes that will last, rather than sacrificing quality for cost.
Protect the area around where you're painting (and wear appropriate attire!) so the paint doesn't ruin other surfaces, your furniture, and the floor.
Know when to let someone else do the job for you.
Are you selling your Naperville home?
If you need assistance in selling your Naperville property please do not hesitate to contact us at www.RyanHillGroup.com. Call Listing Agent and Managing Broker of Ryan Hill Group, Teresa Ryan at 630-276-7575 for a no-obligation home sale consultation.