4 Kitchen Island Trends for Your Naperville Home
Posted by Teresa Ryan on Wednesday, March 17, 2021 at 12:33 PM
By Teresa Ryan / March 17, 2021
Comment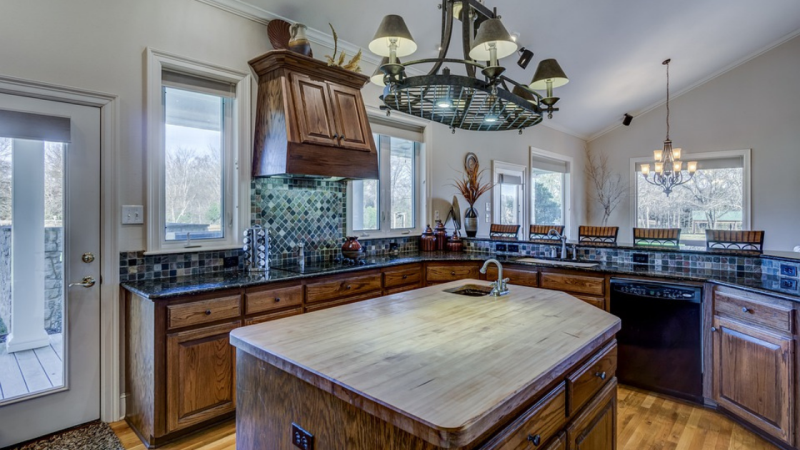 Do you spend a good majority of time with your family in the kitchen in your Naperville home? If you don't already have one, an island in your kitchen can give you more surface space to prep and cook, but also give you an instant area to dine as a family. Having an island kitchen is a growing trend that keeps getting better. If you looking for a home renovation project for your kitchen, choose from these 4 island kitchen trends:
Large islands.

If you've looked at new homes in Naperville over recent months, you've probably noticed that islands are larger – and that trend keeps building. Rivaling the function of a dining table, desk, and countertop, the island is now seen as a feature where families can do more of what they would have traditionally done elsewhere for tasks like homework, crafts, and socializing at the table. With larger, more open kitchen layouts, an island also serves to help balance out the room, giving you enough space to still walk around the kitchen, but cleverly dividing the room from the rest of the house without the use of a full wall in between.

Multiple islands.

You might think you're seeing double – but wait, you really are! Because the convenience of having one kitchen island is nice, the trend for large kitchens is to renovate by adding a second island so that one becomes the extra counter space you need for preparing and serving food, while the other is for entertaining. In essence, it replaces the need for a separate dinette, and matches the rest of your kitchen, without even leaving the room.

Islands have room for appliances.

More kitchen appliances can be fitted into islands, without being sandwiched in between counters and walls. And instead of doors, many of these appliances have pull-out drawers instead, to make them less cumbersome to open, while letting others maneuver around you through the kitchen. Equip your Naperville home with such top add-in appliances as one or more ovens, a wine refrigerator, an ice maker, sinks, warming drawers, wok, barbecue, or teppanyaki grill, or a recycling center.

Multipurpose functions.

When you have a kitchen island, you can really have a command center from which to work or play, and be close to foods and beverages without having to take them around with you when writing grocery lists, using your laptop, or helping your kids with their homework, all while keeping an eye on meals in the oven. Additionally, with ample room to do cooking tasks that require rolling, kneading, or mixing, you will find that pulling up a chair to an island for such kitchen prep is convenient to cut down on the need to stand for long durations, which is a plus among multi-generational families sharing a home.
Do you crave a renovation project to include a kitchen island in your Naperville home? Even if they aren't possible with your existing layout or budget, you can still follow these clever tips:
Space permitting, add a dining table in your kitchen to give you the same function as an island. Picnic tables with benches, large, farm-style tables, or pub-style tables are popular hits.
Buy a stand-alone butcher's block or chef's table. Small enough to fit in just about any sized kitchen, they still give you the ability to prep and serve.
Use a cart or island on wheels. Because it can be moved where you need it to go, it can be stored in any room or possibly even a closet when not in use.
Are you selling your Naperville home?
If you need assistance in selling your Naperville property please do not hesitate to contact us at www.RyanHillGroup.com. Call Listing Agent and Managing Broker of Ryan Hill Group, Teresa Ryan at 630-276-7575 for a no-obligation home sale consultation.