15 Ways to Add Color to Your Outdoor Space this Summer
Posted by Teresa Ryan on Monday, August 10, 2020 at 10:33 AM
By Teresa Ryan / August 10, 2020
Comment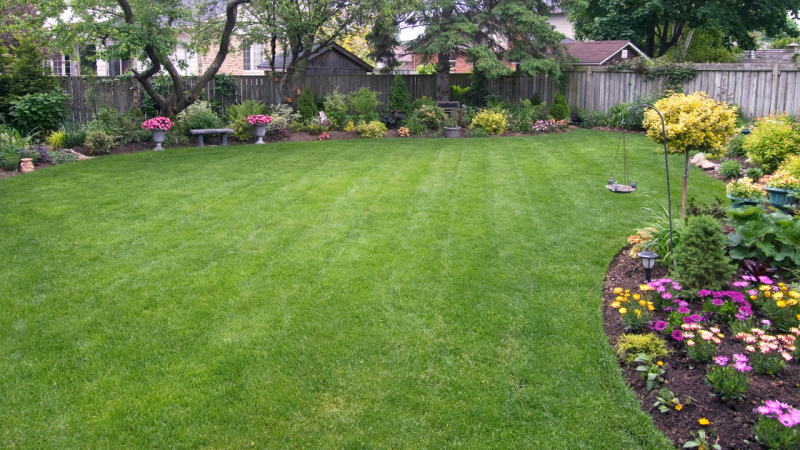 Adding color to your landscape doesn't have to be an expensive, complicated matter. There are easy ways to infuse a pop of color from a variety of different flowering and leafy plants, their pots, lawn ornaments, or paint on furniture or on your patio or deck's surface. For ways to brighten up the exterior of your home for summer, read on:
Make it uniform. Whatever elements you use in your landscape and garden, make it follow a repeating pattern. Plant flowers in matching garden beds, or use pots of one color evenly spaced to outline a walkway.

Dress up your patio furniture. Make a statement with bold (multi) colors to your outdoor chairs by painting or reupholstering them with brighter colored fabrics, or by adding throw cushions and pillows in coordinating colors.

Colorful pots and plants. Flower pots in fuchsia, purple, maroon, royal blue, or orange when paired with flowering or leafy plants in complementary hues can make an eye-catching statement that you can arrange how you want, and take indoors if that suits too. Choose from lowering plants that are perennials as well as annuals, to balance out your selections and give you something new to work with each summer.

Planters out of anything. With the right paint and flowers, just about anything can be turned into a planter! Things like cinder blocks, tea cups, vintage chairs or trunks, barrels, crates, and wheel barrows can all become quaint planters that will make your home's landscape stand out from the rest.

Mix plants. No one says you have to stick to using one pot per plant variety! Mix it up and create a potted arrangement using a combination of leafy, flowering, and trailing plants to provide different textures and sizes.

Paint walls. Even if it's just one, a painted wall or mural design as a backdrop to your garden can add a good balance of color without having to do much else. Choose a bold color or scene that complements the rest of your outdoor furniture and accessories.

Decorate with tiles. Tile comes in many colors, styles, and textures, and can be used to decorate around doorways, windows, or to create patterns on walls as a mural.

Depth and height. Colorful plants don't have to be at ground level. You can suspend flower baskets and pots from shepherd's hooks of various heights, or along railings or in front of windows, or if you have a porch, hang them from ceiling hooks.

Create plant borders. Colorful plants around the perimeter of your home, walkways, driveway, or entryway to create a clean look.

Flowers in the vegetable garden. By planting certain flowers around your veggies, you won't only have complementary pairings in terms of colors, but they act as ready pollinators and help your vegetable plants yield more produce.

Change with the seasons. Plants can look beautiful and colorful all year, not just in summer. Stagger the plants you grow with those that are conducive to different seasons, so that your landscape will continue to burst with the colors each new season brings.

Find new ways to add colorful plants. Your landscape doesn't have to be limited just because you only have so much space. Make full use of your deck or patio, in a planting bed, at an entryway, trailing on a wall or fence, or add them wherever you desire privacy.

Use a few of your favorite things. Create a fun garden theme – style, color, or design in various intervals around your landscape.

Colorful floor. Just like your patio furniture, the floor of your deck or patio needn't remain stark. Dress it up with a colorful throw rug or painted surface in colors that tie in the rest of your outdoor space.

Add garden art. Decorating outside is not that different from the interior of your home. The same elements you would use inside – such as with wall hangings, knick-knacks, floor designs, curtains, tables, and chairs – can all be used outside, too – but brighter and shinier. Glass, ceramic and metal can be used for bird baths, garden gnomes, and wind chimes. Create a path to your garden using stepping stones made from marbles, polished rocks, or colorful pebbles and patterned tiles.