12 Questions to Ask Before Hiring a Painter
Posted by Teresa Ryan on Monday, February 28, 2022 at 2:00 PM
By Teresa Ryan / February 28, 2022
Comment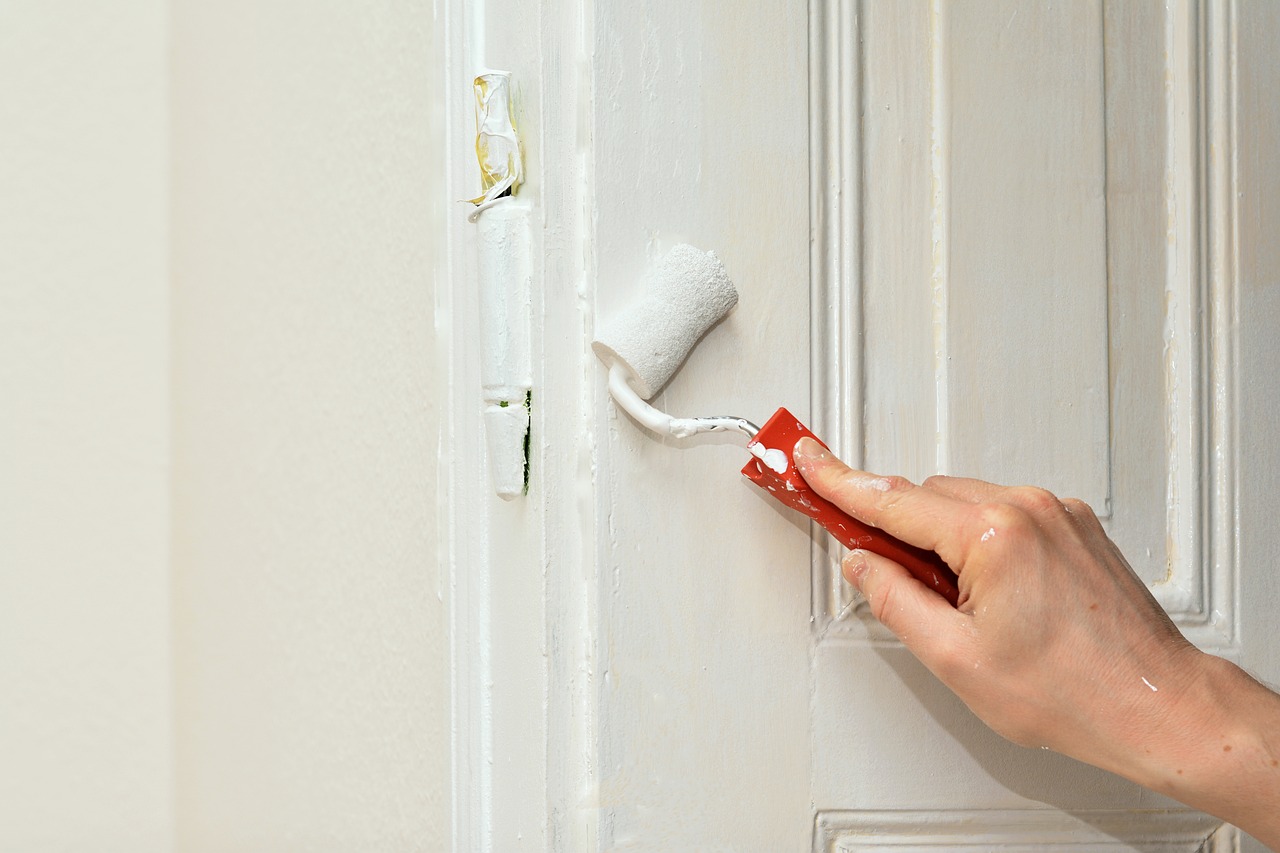 (Photo by Pat Freling of Paint Strategies) identified by Pixabay, is free of known copyright restrictions.
How confident are you in the contractor you hire to paint your home? Before you allow someone to paint the inside or outside of your home, get to know your prospective painters by asking them these 12 questions first:
Do you have insurance? Accidents can happen to anyone at any time – even the most careful of professionals. Painters should always carry general liability insurance to protect you as the homeowner from having to pay for any damages caused by the painter. Recommended coverage should be at least $1 million.
Are you able to provide me with a copy of your insurance certificate? Don't go off of just word of mouth – especially if anything were to go wrong! If the certificate still needs clarification, you can contact the insurance agent to verify coverage in detail.
Are you independent contractors or regular employees? While independent contractors are frequently hired to work on projects, many do not have the proper insurance coverage needed, or may not qualify for insurance with their employer because they aren't regular employees. Regular employees, on the other hand, do have general liability insurance coverage through their employer.
Do you work in new homes as well as old homes? Older homes require more upkeep and tedious labor to remove and replace any old (lead) paints, as well as other components that all take a lot longer to do than in newer homes. With a slower market for new construction, painting crews who might not be used to working on older homes have been sent to work on them anyway, and lack the attention to detail and expertise in getting the job done right.
How do you deal with lead paint and lead dust? A painter's response to that question will tell you just how knowledgeable he is – and could very well be a deal-breaker in hiring him. If your house was built before 1978, then it probably contains lead paint. Your painter should know the appropriate steps to either remove it or cover it up safely so that no one is put in danger of exposure to the paint or its dust. This also includes proper equipment and ventilation as regulated by OSHA and EPA's guidelines, to keep the workers and your household and even the environment from breathing in harmful substances.
What do you consider a properly painted surface? A properly painted surface is one that is uniform in how it looks and feels, without any irregularities or inconsistencies in application that mars it in any way. For a full definition of a properly painted surface, read the Painting and Decorating Contractors of America P1 2.3 standard here.
Is up-front payment required? While some painters do require payment in front, it should not be a large or full payment upfront. You never know, you just might be sacrificing the quality of the work when the painter asks for a large payment in advance – it can mean that business is not doing so well and he needs the money to help pay the workers and catch up with other bills in the meantime, which in turn could mean the workers must hurry up to complete the job, whether or not it is done as professionally as it can be. You don't want the painter calling the shots, as you are the one hiring him and his team, and there should be mutual trust on both sides in entering into an agreement. A reasonable painter will require a partial payment within a few days of starting the work.
When will you start and finish each day? Not only is it important for the painter to have an answer on specific times per day he will be there with his crew, but to also follow through with that commitment. You don't want anyone who would be lax or inconsistent in getting the job done in the time frame it takes. While you don't want them to rush and do sloppy work on account of having to meet other deadlines, you also don't want them to be so busy that they can only devote a small portion of their time to you, thus stretching out the length of time for the project to be completed. Of course, you can't predict the weather, so there will be times that can be the delay, in which case everyone has to wait it out. But other than that, your painter should be committed to returning each day until the job is done.
What will you do to protect my property? Attention to detail is crucial here. Some painters might "try" and be careful by working around your valuables, furniture, and the floor, but true pros will drape a tarp over such things because realistically, it's hard to avoid paint splatters. And you'd rather they be safe than sorry!
Where do you obtain information on new products? Each year, there are hundreds of new products are introduced to the market. Reputable painters take that into consideration and stay on top of the best brands, new innovations, and what works for them – making sure to tell you why they like what they do. It's helpful if they can cite resources so that not only does it show you that they know their stuff, but gives you something to keep in mind for products and where to go for more information should you have questions about them.
What brand of paint would you recommend using? Good painters know that you get what you pay for. With paint, you can't skimp on quality if you want professional results. So if a painter gives you several reasons for using a particular brand of paint, that's one thing, but if the painter is leaning towards a particular brand for low-cost pricing, then that might be worth looking elsewhere for another painter.
What is the protocol for your workers' behavior while painting in my home? Aside from the skill of the workers, there is their behavior and work habits – things like the objectionable music or language, trash, and discarded cigarette butts that can be found at any work-site, your home included. Don't be afraid to discuss your expectations and come to resolutions on what things can be avoided or minimized and what things can be tolerated.
If you need assistance in selling your Naperville property please do not hesitate to contact us at www.RyanHillGroup.com. Call Listing Agent and Managing Broker of Ryan Hill Group, Teresa Ryan at 630-276-7575 for a no-obligation home sale consultation.
Selling a home? Here's a free Home Selling Guide with all the information, tips, and tools you will need to successfully sell your home in Chicago's Suburbs.