Teresa Ryan
Managing Broker and Team Lead of Ryan Hill Group, REALTOR®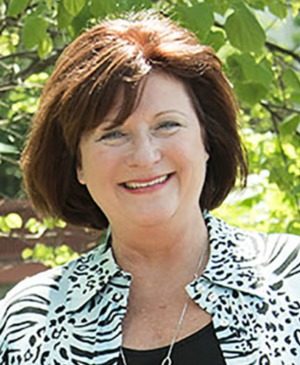 What is it that is important to you when hiring the right REALTOR® to buy or sell your home or property?
My team and I at Ryan Hill Group will show you proven results that cover every aspect of a successful sale process. From homeowners, buyers and asset managers — we have the experience and market expertise to do the job with professionalism and top results. Talk with me today, call 630-276-7575.
---
What you get:
➟ Experienced, award-winning real estate agent serving home buyers and sellers in Naperville and the surrounding Western Suburbs with a proven track record of sales, service excellence, and timeliness. Experience the difference!
➟ My Real Estate Services:
As managing broker and team lead of Ryan Hill Group (a team at Century 21 Affiliated), longterm Naperville resident and business contributor, I have served hundreds of home buyers and sellers in Chicagoland since 2001.
It's my goal to nurture lifetime relationships with every person I serve by providing a professional, ethical, and high level of service excellence. With solid proven results in assisting residential luxury and traditional home buyers & sellers, investors, downsizers, real estate owned properties (REO), short sales and foreclosures, probate, asset managers, and more, I would be honored to serve you.
Any client who works with me will be treated with the utmost respect, professionalism and complete assistance every step of the way – be it through recommending top service providers to producing results – through to the sale or purchase of their home.
I'm very hands-on with every aspect of client service and marketing, this allows me to be on point when meeting client needs.

➟ Services Provided
✅ Working with Sellers in Naperville and the Western Suburbs
✅ Working with Buyers in Naperville and the Western Suburbs
✅ Luxury Real Estate Clients
✅ Investors
✅ Probate / Real Property
✅ REO / HUD
✅ Foreclosure & Short Sale
✅ Relocation

Ryan Hill Group donates a portion of every closing back to the community.
Testimonials
As the " Happy Seller" of my Orland Park townhome, I can attest to the talent and professionalism of Ryan Hill Group. I had an offer over my asking price before I even had it on the MLS. Stress free experience with Teresa Ryan and Mike Loewer. I highly recommend using Teresa Ryan w/Ryan Hill Group.
Patrick Holton , Orland Park, left feedback 2 months ago
Again I want to send big thank you to Teresa Ryan and Ray Marion. You did not just find me a house but a home and I can't thank you enough. You both are a true asset to the company. My personal situation seemed hopless but you made it a possibility. Thank you again and many blessings.
Maria Johnston-Becker 2618 John Bourg Drive Plainfield, Il. 60586, left feedback 3 months ago
Had a great experience with Mike Loewer! We had a difficulty with a previous agents poor attitude, and he was making it difficult to get through the process of buying a house. Mike's knowledge and great support saved us money several times. We almost offered a house with the previous agent for 40k higher than we ultimately got an accepted offer with Mike. While we ultimately backed out of that house due to other factors, Mike guided us to the correct offer, and then effectively helped us get out of that contract. Ultimately, we found the house and Mike helped us get an accepted offer on that house as well. In this tough market, it's hard to feel like you got a good deal, but I really feel like we did, and Mike provided great customer service throughout. Thanks again, Mike! We really appreciate what both you and Teresa helped us through in this process.
John D., Naperville, left feedback 6 months ago
More Testimonials