Teresa Ryan
Managing Broker and Team Lead of Ryan Hill Group, REALTOR®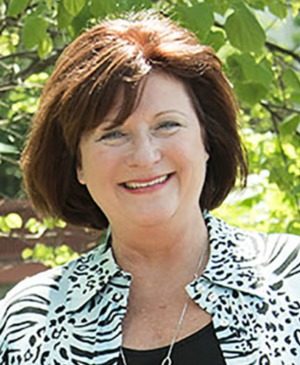 Teresa Ryan | REALTOR®
What is it that is important to you when hiring the right REALTOR® to buy or sell your home or property?
My team and I at Ryan Hill Group will show you proven results that cover every aspect of a successful sale process. From homeowners, buyers and asset managers — we have the experience and market expertise to do the job with professionalism and top results. Talk with me today, call 630-276-7575.
---
What you get:
➟ Experienced, award-winning real estate agent serving home buyers and sellers in Naperville and the surrounding Western Suburbs with a proven track record of sales, service excellence, and timeliness. Experience the difference!

➟ My Real Estate Services:
As managing broker and team lead of Ryan Hill Group (a team at Century 21 Affiliated), longterm Naperville resident and business contributor, I have served hundreds of home buyers and sellers in Chicagoland since 2001.

It's my goal to nurture lifetime relationships with every person I serve by providing a professional, ethical, and high level of service excellence. With solid proven results in assisting residential luxury and traditional home buyers & sellers, investors, downsizers, real estate owned properties (REO), short sales and foreclosures, probate, asset managers, and more, I would be honored to serve you.
Any client who works with me will be treated with the utmost respect, professionalism and complete assistance every step of the way – be it through recommending top service providers to producing results – through to the sale or purchase of their home.
I'm very hands-on with every aspect of client service and marketing, this allows me to be on point when meeting client needs.

➟ Services Provided
✅ Working with Sellers in Naperville and the Western Suburbs
✅ Working with Buyers in Naperville and the Western Suburbs
✅ Luxury Real Estate Clients
✅ Investors
✅ Probate / Real Property
✅ REO / HUD
✅ Foreclosure & Short Sale
✅ Relocation

Ryan Hill Group donates a portion of every closing back to the community. CLICK HERE to learn about the Ryan Hill Group Cares initiative.

Testimonials
Ray was extremely prepared after just one visit and had done extensive research on comps in the area. He was honest and a great communicator through the process and made sure all of our needs/concerns were addressed. Ray's expertise took the worry away from us and in the midst of our move out of the house we needed that desperately. I will recommend Ray to anyone, buyer or seller. By far the best experience we've ever had with a realtor!
Edward Jascewsky, Bolingbrook, left feedback 5 months ago
Very satisfied with the entire organization Very very pleased with Ray Marion and all of his efforts in bringing my home to the market for sale Very knowledgeable of the marketplace and the entire process involved I would use him again when I'm in the market for a new home Thanks Raymond Marion for your help
Steve. Of Bolingbrook, left feedback 9 months ago
Kathy is a Godsend! With only a few months to find a home before my lease ended Kathy came in and saved the day. She not only helped, which of course is her job, but she went above and beyond. She referred the perfect lender, movers, real estate attorney- you name it! She cared for my situation and time constraints. Was always available to get a hold of and made sure to meet my needs (even when I wanted to view another home at the last minute). Kathy is the aunt I wish I had, and will be apart of my family forever.
Kelley, Oak Lawn, left feedback 10 months ago
More Testimonials